Madison Bumgarner won't get to compete in HR Derby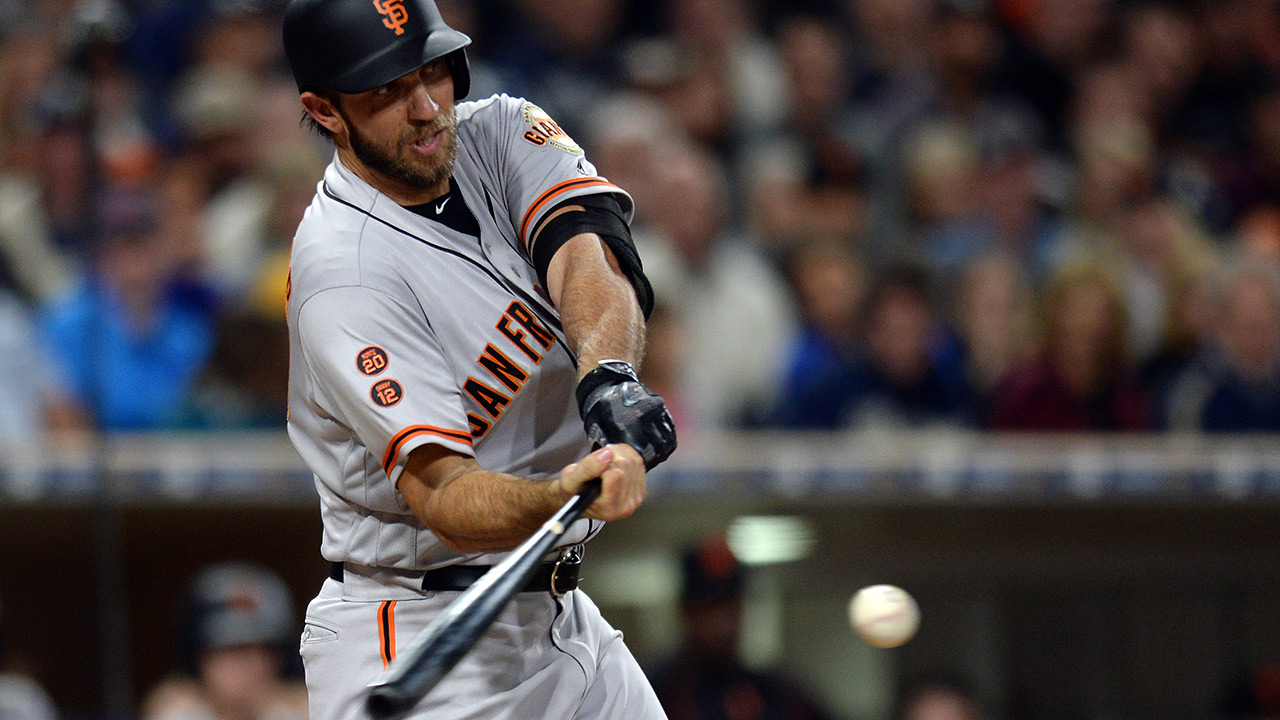 Apparently not everyone is batty about Madison Bumgarner's hitting.
The San Francisco Giants ace won't get to compete in the Home Run Derby, despite his lobbying and batting practice heroics.
Manager Bruce Bochy said the players union doesn't want a pitcher taking a spot in the derby from a hitter. However, the idea of a derby for pitchers is on the table, he said. And as a consolation prize, Bumgarner got to hit instead of a DH in Thursday's series finale at Oakland. He went 1 for 4, doubling in his first at-bat, and got the victory in the 12-6 win.
Bruce Bochy is a smart man. #SFGiants pic.twitter.com/Kvf90407Gd

— San Francisco Giants (@SFGiants) July 1, 2016
"He got us started. He smoked that ball," Bochy said. "We needed something to ignite this offense. He did it."
Bumgarner's batting .182 this season with two homers and five RBIs in 44 at-bats. He has nine homers in 187 at-bats the past three seasons, a rate that would lead to about 36 home runs if he had a full season as a hitter.
"I'm not trying to prove anything to anybody. We're trying to win ballgames," Bumgarner said. "That's all I care about. … I want to be as good a baseball player as I can be, not just a pitcher. In this league you've got to hit. You can change the outcome of the game sometimes."
But for now, Mad Bum being featured as a slugger is just a pipe dream.
"There is no Home Run Derby for Madison," Bochy said. "It's been nixed."
The Associated Press contributed to this report.
💪💪💪💪💪 #PitchersWhoRake pic.twitter.com/Q6ZT4lrpmu

— San Francisco Giants (@SFGiants) July 1, 2016