Phillies: Low Cost Catchers on the Free Agent Market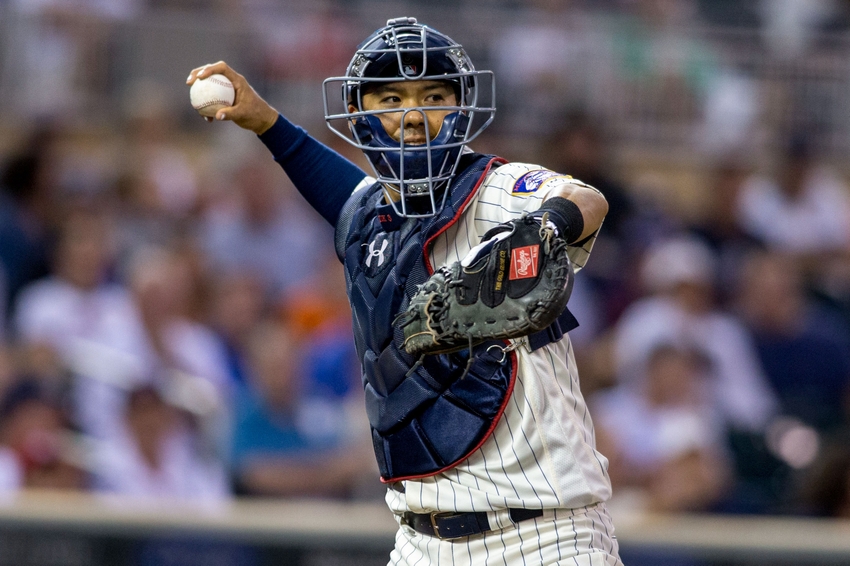 The Phillies already have a solid everyday catcher in Cameron Rupp, and two promising backstops in the minors. Carlos Ruiz and A.J. Ellis both spent time as a backup veteran for the team last year, so there's reason to believe the team will look for a replacement on the free agent market.
Cameron Rupp played in a career high 105 games in 2016. He's not expected to be the catcher of the future, that honor goes to either Jorge Alfaro or Andrew Knapp. Both could use more time to polish their skills in minors, and I'd be surprised if Rupp catches more than 120 games in '17.
The team could gain from having an experienced catcher to guide Rupp & co. Howie Kendrick seemed like a good pickup, but the Phillies could really use another veteran in the clubhouse.
Whether they bring someone back or go in a different direction, expect the Phillies to look for a catcher this offseason.
Here's some choices:
Honorable mentions
As usual, there is a long list of free agent catchers. Wilson Ramos, Matt Wieters and Jason Castro are the headline names in this year's free agent class. They're likely to cost a big-ticket, and probably want to play for a contender rather than the Phillies.
I expect defense to be the priority for the front office when looking for a backup catcher. That rules out guys like AJ Pierzynski, Nick Hundley, Geovany Soto, and Jarrod Saltalamacchia.
It possible that GM Matt Klentak would look at bringing AJ Ellis back. He received high praise in the Dodgers organization for his leadership, and a strong reputation on defense. Despite his weak offensive numbers, I expect a contending team to pursue Ellis for his advanced pitch-framing skills, and the Phillies will probably have to look elsewhere.
Dioner Navarro, Ryan Hanigan and Rene Rivera are all players that fit the profile, but their markets may be too competitive for the Phillies to be an appealing destination.
Kurt Suzuki, Minnesota Twins
This one may be a bit of a pipe dream, but Suzuki would be the perfect guy for the Phillies. He plays more regularly than a backup, but Suzuki's defensive prowess and respectable work ethic will fill the void left by Chooch last season. He can set a great example for Rupp, as well as Knapp and Alfaro if/when either of them is called up.
Kurt Suzuki would cost more than the other options on this list, but his reputation as a great teammate and leader make him worth the extra salary.
The Phillies could simply acquire a player to catch 50-ish games and take his seat on the bench, or they could sign Suzuki: a player that will help teach these young players how to succeed in the majors.
For a very reasonable sum, the team could score a big win in the chemistry department.
Estimated Offer – 1 year/$7 million
Alex Avila, Chicago White Sox
Alex Avila is well-known for his strong defense, and his left handed bat is valuable off the bench. Much like Suzuki (and most catchers for that matter), Avila has often been looked to as a leader by teammates.
It's easy to forget that Avila is only 29 years old, considering he's already played in eight major league seasons.
Several injuries (most recently a strained right hamstring) have dismantled his once promising career. Avila appeared to breakout in his age 24 season, batting .295/.389/.506 with 19 homers (good for 4.9 WAR) in 2011. Unfortunately he was never able to replicate that production, and has been reduced to a backup catcher.
Still, Avila is a veteran backstop with playoff experience and a good reputation. He won' cost much, and the kids could learn a lot from him.
Estimated Offer – 1 year/$3 million
Chris Iannetta, Seattle Mariners
Iannetta is the most likely of these players to end up with the Phillies. I say this for the same reason many predicted the front office would acquire Howie Kendrick, Matt Klentak knows him well. Iannetta played for the Angels from 2012-2015, which is the exact same time Klentak was working in Anaheim.
Last year the team acquire Peter Bourjos, and they've already picked up one former Angel less than a month into the offseason. He's not much of a hitter anymore, but the Phillies don't really need that from their backup catcher. Iannetta's pitch framing has been consistently improving since 2008, which is hopefully something he could pass down to Rupp, Knapp and Alfaro.
Estimated Offer – 1 year/$5 million
This article originally appeared on