Phillies: Five Landing Spots for Ryan Howard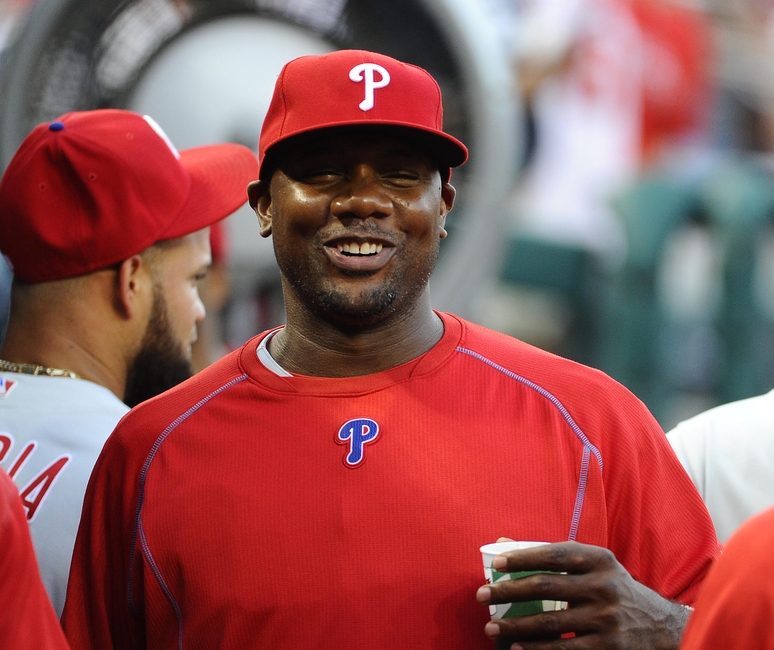 Ryan Howard will not be with the Phillies next year, but says he wants to keep playing. Where could he go?
The only realistic place Ryan Howard could go is to an American League team and try to be a designated hitter. The Phillies were unable to trade him at the trade deadline or during the waiver period. Regardless, someone will need a designated hitter, and if Ryan Howard and his 24 home runs are available, he'll answer the call. Considering he's only 19 home runs away from 400, he'll surely be listening.
Here's a quick look at five teams who could pick up the phone for Ryan Howard.
Fantasy Baseball Crackerjacks

6d
Phillies Jerad Eickhoff Championship Week Gem
Boston Red Sox: Boston will have to replace Big Papi next year both in the clubhouse and in the batters box. Boston is not far from Philadelphia, so Howard would not need to completely relocate if he wanted.
Tampa Bay Rays: The team Ryan Howard knocked off in the World Series needs help badly. On the teams official website, Corey Dickerson is listed as both their starting DH and left fielder. Howard has his famous mansion in Florida, just 30 minutes away from Tropicana Field. A young team, Tampa could use Howard in the clubhouse.
Texas Rangers: After losing Prince Fielder to an injury-related retirement the Texas Rangers acquired Carlos Beltran from the Yankees. At 39-years old you can not rely on Beltran to return next season. Ryan Howard could reunite with Cole Hamels and Jake Diekman in Texas and have a shot at another championship.
Kansas City Royals: Time will tell if the Royals will retain veteran Kendrys Morales, who has an $11 million mutual option. Morales did hit 30 home runs for the World Champs this season, but a low-budget team like the Royals may want to allocate that money elsewhere. Howard grew up in St. Louis, just four hours away from Kansas City.
Baltimore Orioles: Pedro Alvarez was only signed to a one-year contract over the offseason, meaning Baltimore needs a power bat to go with Mark Trumbo, Manny Machado, and Andrew Jones. Similarly to Boston, Howard would not have to go far to continue playing.
More from That Balls Outta Here
This article originally appeared on