New York Yankees Are Hot for Beltran – Anyone Mind If I Ask Why?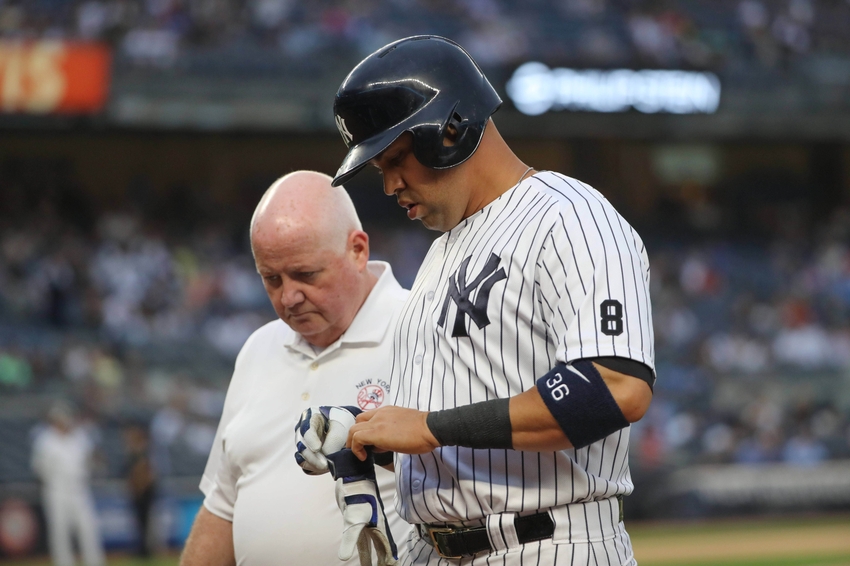 Ah, just hold on a minute here. The New York Yankees are confusing me. What's being called the Carlos Beltran "sweepstakes" is underway and there are four teams battling for the privilege of his services. The Yankees, who have carried out a campaign to get younger, are one of the teams.
Is this the same Carlos Beltran the New York Yankees traded away a few months ago for a pitching prospect who, as it turns out, has some serious issues to deal with? Now all of a sudden they want him back. Nothing against Beltran, but what are the Yankees doing here?
The Yankees and in particular their general manager Brian Cashman have done very little wrong since the trade deadline last summer. They've stocked and then restocked what had been a farm system that had been close to being the laughingstock of baseball.
But let me get this straight. Last week, the Yankees traded away 32-year-old Brian McCann in what was presumably an extension of their get younger campaign, and at the same time reduced their payroll by $11.5 million for the coming season. Even today, you can buy a lot with that much money (starting pitcher Andrew Cashner just went to the Rangers for only $10 million) and talk was rampant about how the Yankees would spend McCann's money.
Yankees Among Four Teams Interested in Beltran
Turns out it's 39-year-old Beltran they want to give the money to. Much like David Ortiz, Beltran had a great season in 2016 with 29 home runs and 93 RBI while playing in 151 games, which was a feat unto itself because Beltran has had a tendency to be bothered by nagging injuries that cause him to miss playing time.
More from Call to the Pen
And with Ortiz retired, it makes sense that the Red Sox would be one of the teams competing against the Yankees for Beltran as a replacement DH for Ortiz. The Astros are another team in the mix and they're looking to balance their very young club with some veteran presence to add to Brian McCann's leadership abilities.
But Beltran just doesn't add up. And if they're looking for some outfield insurance against Aaron Judge, who's coming back from injury and also went through a prolonged slump before hitting the DL, why spend the $15-18 million that Beltran is commanding for a backup corner outfielder?
Yankees Have Options Other Than Beltran
As mentioned before, Cashman has been on a roll in making deals lately. So any criticism of what they're doing or not doing has to be weighed against their recent success. It's rumored that the Yankees are one of the teams in the hunt for Edwin Encarnacion. That one makes sense because they are lacking a right-handed power bat and he's put up four or five consecutive years of some pretty impressive numbers.
Even Mark Trumbo makes more sense than Beltran. And he's right-handed as well.
Meanwhile, for the most part the Yankees are sitting tight. The talk about giving away a boatload of prospects not named Gleyber Torres for Chris Sale has died down. And that can only be a good thing. Same with 36-year-old Jose Bautista.
We'll see how it plays out, but from the outside looking in, Beltran makes little sense for the Yankees. Especially considering where they are in terms of where they want to be, and that's younger and more athletic.
This article originally appeared on