New York Yankees Add Matt Holliday on One Year Deal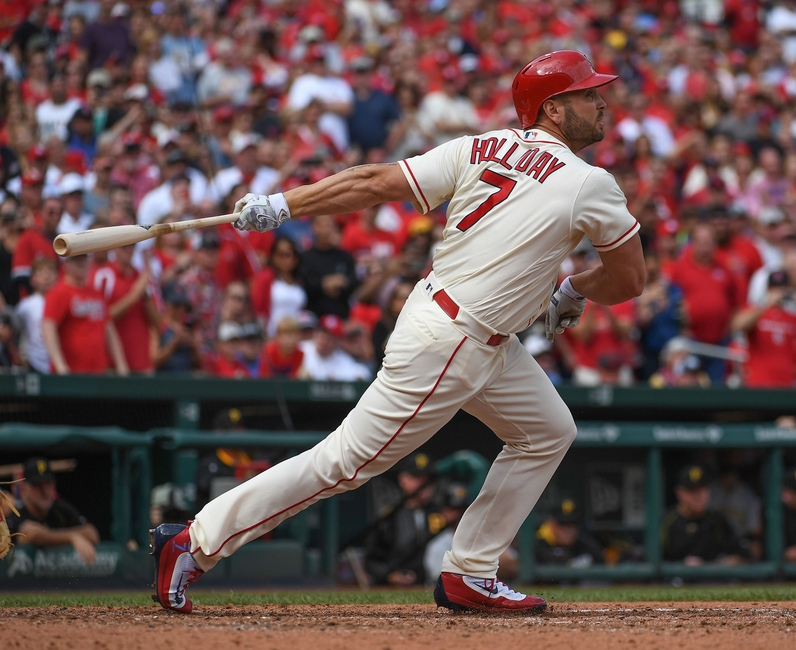 The New York Yankees make their first free agent signing of the season by adding Matt Holliday to a one year contract.
The New York Yankees were looking for DH/ first base help without giving up a draft pick or huge money. They accomplished just that by signing former St. Louis Cardinals DH/1B Matt Holliday to a one year deal for $13 million.
Yanks have deal with Holliday. 13M

— Jon Heyman (@JonHeyman) December 4, 2016
Holliday only appeared in 110 games last season for the Cardinals, hitting .246 with a .782 OPS 20 homers and 62 RBI. Holliday appeared in 10 games at first base for the first time in his career, so he can give them another option to play there and some left field if need be. He only had a BABIP of .253 last season and a walk rate of just a little over 8% which are career worsts.
One thing that makes Holliday an attractive option besides being cheaper than let's say signing Yoenis Cespedes is his exit velocity.
According to Statcast, Holliday just ranked third in the majors in average exit velocity. He was between Giancarlo Stanton and Miguel Cabrera. The potency is still in there, so it seems to me like it's too soon to give up on Holliday as a valuable player, when used right.
More from Call to the Pen
Holliday has a career .897 OPS vs lefties. The Yankees were just 26th in slugging against lefties.
Not having to play the field every day like he did in St.Louis could give him the opportunity to stay healthy and  be more productive.
The Yankees need a veteran right-handed presence in the lineup and another right-handed bat in general to go along with Gary Sanchez and Aaron Judge. I cant see Holliday playing much left considering how deep left field is at Yankee Stadium and Brett Gardner being in left for now.
It's a one year deal, and if the Yankees are out of it and go into a sell mode, he could be a chip they can use at the deadline in 2017. It also keeps money free for two years down the road when players like Bryce Harper and Manny Machado become free agents.
They also keep money free to go and sign a closer (Aroldis Chapman) and getting another starter.
All in all, I think it was a wise move for the Yankees as they continue their rebuild/reload. It doesn't necessarily block any of their top prospects as they continue to develop and come up to the majors.
This article originally appeared on