Mets manager Collins: 'This is far and above what we expected'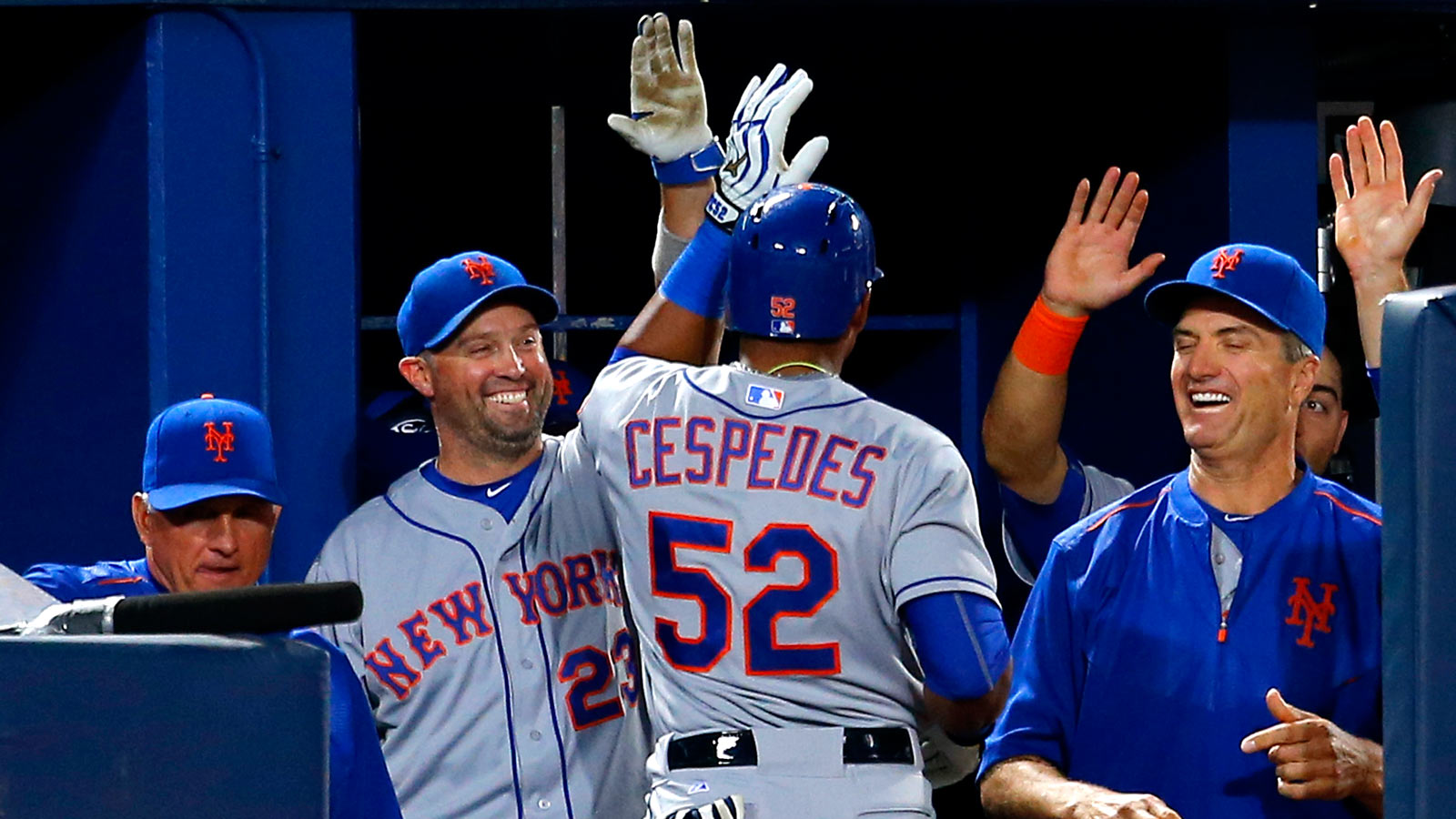 With their seventh-consecutive win on Sunday, the New York Mets secured their first winning season since 2008, a feat that is a testament to the franchise's spectacular turnaround this season.
"It's really hard to imagine that we would be sitting where we are right now, even though we thought we had a good team," manager Terry Collins said. "This is far and above what we expected."
With a 10-7 win over the Atlanta Braves on Sunday, the Mets boosted their record to 82-61, increased their lead in the NL East to 9 ½ games, and decreased their magic number to 11.
"It's special because we haven't done it in a long time here," Collins said. "We made a commitment last fall that it's time to win. We're not done. We've got a long way to go yet. I just think it shows the commitment the organization made to make this season be something our fans are excited about. We've got 19 more to go, but it's been pretty fun to watch."
(h/t ESPN.com)