New York Mets Going All-In on Yoenis Cespedes Is a Mistake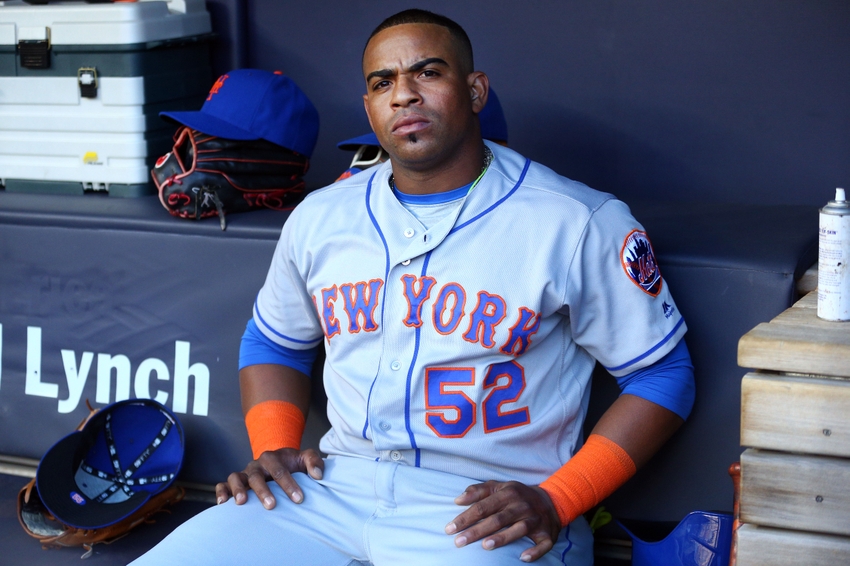 The New York Mets continue to confound and contradict themselves with team-building strategies that result in them taking one step forward and two steps back nearly every time they make a move. And it looks like they may be doing it again.
Over the years, the New York Mets have rightly developed a reputation for being one of the cheapest spending teams in all of baseball for a team that operates in a market with 24 million potential fans in the surrounding area.
Mets Have Made Mistakes Before
And more to the point, when they have decided to spend a few bucks, the results have usually been painful, and sometimes even embarrassing. Examples abound, but let's start with David Wright's contract. $138 million over eight years signed back in 2013 with $67 million of that still due. To be fair, the Mets could not have foreseen that his body would fall apart and his future would remain suspect, but it still has to count as a result of one of their signings.
Not so easily dismissed, however, would be a contract like the one given to Bobby Bonilla that pays him $1 million and change yearly through 2035. And get this, the last time Bobby Bonilla swung a bat for the Mets was in 1999.
Or how about the deal they worked out for Jason Bay, who hit like Babe Ruth in Pittsburgh and Boston, but could only manage 26 home runs in his three forgettable years with the Mets? On this deal, the Mets were forced to buy out the remaining three years for $21 million.
Another of Their Patented Mistakes Is Looming
That was the past and now we have the present with Yoenis Cespedes, who is reportedly the most sought after power bat available at the moment, and who is looking to get paid handsomely for the privilege of his services.
How much? Well, apparently the sky's the limit but it's going to take nine figures and a multi-year deal to play in his ballpark. And remember, this is the same man who bounced around with a reputation for being "disgruntled" from team to team until he, if we are to believe him, found the promised land with the Mets.
Couple that with the fact that he is in the final year of what most consider a player's prime years (26-31) and you have the makings of a train wreck waiting to happen. Besides, how bad do the Mets really need him?
More from Call to the Pen
Because unless Jay Bruce has told the Mets that he hates New York and he hates the Mets and you just gotta trade me, they have a power bat already, and a relatively cheap one at that. And they have a couple more in Curtis Granderson, who hit 30 homers last season, and Lucas Duda, who's coming back from injury and has demonstrated 25-30 home run capability. Granted, they're all left-handed hitters. But the last time I checked, you don't get a bonus for hitting a home run right-handed.
Plus, consider that the Mets finished with the fifth highest home run total last season at the same time the Chicago Cubs finished at number 13 and the Cleveland Indians number 18 on the list. And I think I remember both teams being in the World Series.
The Mets Have Other Choices
The Mets have other choices they could make and other directions they could go, if they wanted to. A move to sign Dexter Fowler makes sense for the Mets who need a leadoff hitter with some pop. $60 million over four years sounds a lot better than $180 million over eight, too.
And the only thing holding up that signing, as well as others, is (you guessed it) Yoenis Cespedes. I wrote about the same thing the other day when I thought that Sandy Alderson was asleep at the wheel when the Braves stole Bartolo Colon right from under his nose, because he's posturing the Mets in a wait-and-see approach when no one else seems to be doing the same.
Look, I live in upstate New York and I like the Mets. And I root for them. But at the same time, it can be frustrating as hell to follow them and see them constantly shooting themselves in the foot. And there's a good chance they could be doing it again with Cespedes.
This article originally appeared on