MLB rumors: Pirates looking to trade Andrew McCutchen soon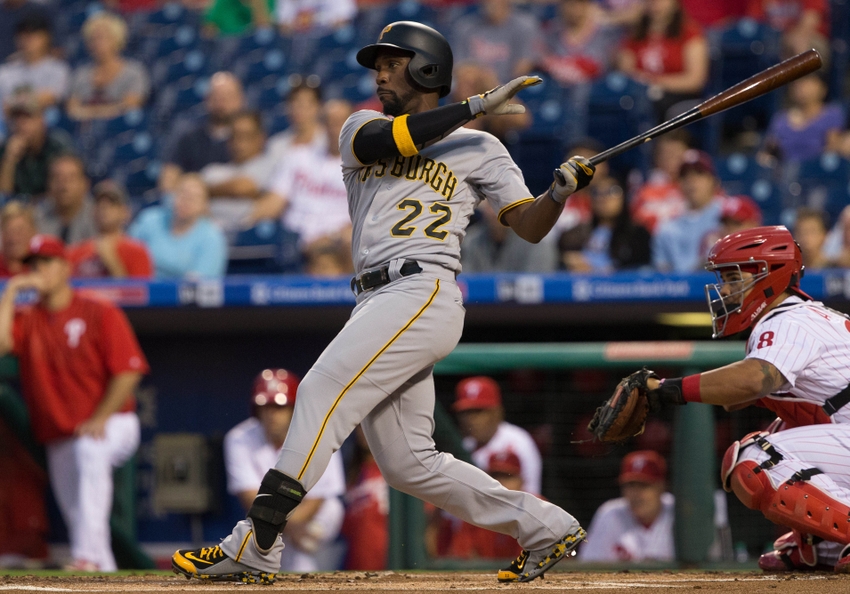 According to ESPN's Jayson Stark, the Pittsburgh Pirates and Washington Nationals have "ramped up" talks about a trade that would send outfielder Andrew McCutchen to the nation's capital.
According to ESPN and other entities, the Nationals are looking to make a deal by the end of Thursday for All-Star outfielder and former MVP Andrew McCutchen. This would give them the freedom to nontender shortstop Danny Espinosa before Friday's tender deadline passes.
Sources: Pirates and Nationals are ramping up talks about a trade that would send Andrew McCutchen to D.C. https://t.co/4qgEJ9yGY8

— SportsCenter (@SportsCenter) December 1, 2016
The key to this deal is the flexibility of Trea Turner, who can play both shortstop and center field. We know that the Nationals have been in search of a center fielder and McCutchen would be a nice fit. Sending Turner to shortstop and bumping Danny Espinosa out of the picture would make the most sense.
McCutchen's contract runs through 2017, and the Pirates hold a $14.5 million club option for 2018. In exchange for its star outfielder, Pittsburgh is reportedly looking for a package deal that includes top prospects. The Pirates are also looking for a fix in the pitching department. They will probably have their eyes on some young names like Joe Ross and Reynaldo Lopez. There are reports that if the trade goes through, Starling Marte will slide over from left field to center field to fill the void.
Pittsburgh may be trying to sell high on McCutchen. The five-time All-Star and 2013 National League MVP is coming off his worst season to date. He had a batting average of .256, on-base percentage of .336, and slugging percentage of .430 (all career lows). It's a good time to part with him if his career is indeed on the downswing. But we've seen what the man can do – if McCutchen ends up returning to top form then Pittsburgh may come to regret the decision to move him.
This article originally appeared on