MLB Playoffs: Who Will Win Game Five Between the Dodgers and Nationals?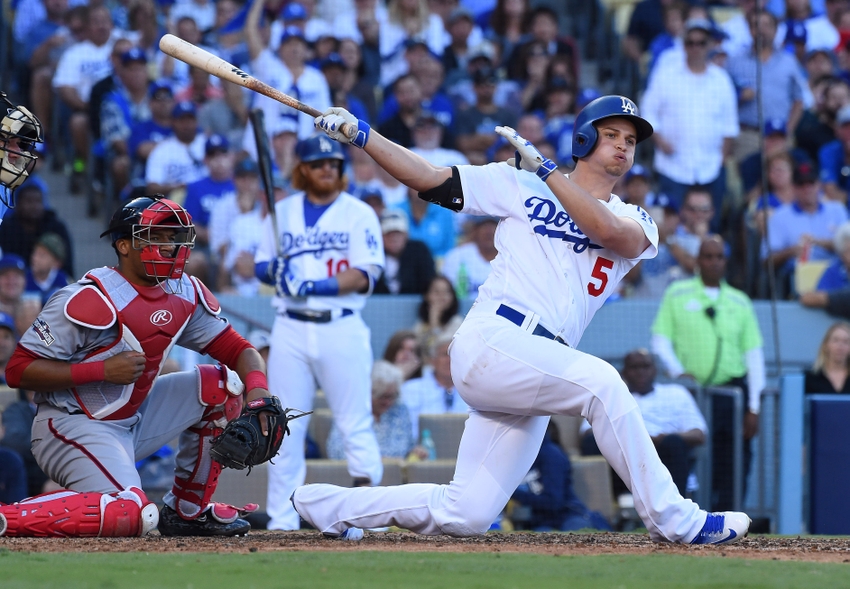 The lone Divisional Playoff Series in the MLB Playoffs ends tonight when the Washington Nationals will face the Los Angeles Dodgers. Who will move on to face the Cubs in the NLCS?
It all comes down to this. Game five is tonight at 8pm on FS1 as the Washington Nationals will take on the Los Angeles Dodgers to decide who will go to Chicago on Saturday and advance in the MLB playoffs, while the loser will go home.
For the Nationals, their ace, Max Scherzer will get the ball. Scherzer got the loss in game one allowing four runs over six innings. The Dodgers aren't exactly the best match-up for him. Lefties this year had an OPS of .757 against him. Righties? .477 OPS. That means Andrew Toles in left and Josh Reddick in right tonight.
More from Call to the Pen
For the Dodgers, Rich Hill will get the ball on three day's rest. It will be the first time in his career that he has done this. He has not gone more than five innings in a start since September 10. They could piggyback Hill with Julio Urias. The 20 year old hasn't thrown more than four innings since September 2nd.
The Dodgers have to figure out a way to stop Jayson Werth and Daniel Murphy. They are a combined 13-28 with nine RBI in this series. Trea Turner has struck out 10 times in this series, but when he hasn't, he's 6-7.
For the Dodgers, their offense needs to wake up. Outside of Justin Turner and Josh Reddick, everyone else is hitting .250 or below in this series. Corey Seager has had some early hits and drove in some runs, but after that? Not much. Someone needs to step up. They also have had a hard time against the Nationals bullpen. Prior to game four, they didn't get a run against them.
Prior to the series, I thought the Nationals would win it. I'm not going to change it now. Hill and Urias combine to get the job done and we'll have Dodgers vs Cubs beginning Saturday.
This article originally appeared on