MLB Free Agency: Five Free Agents That Teams May Regret Signing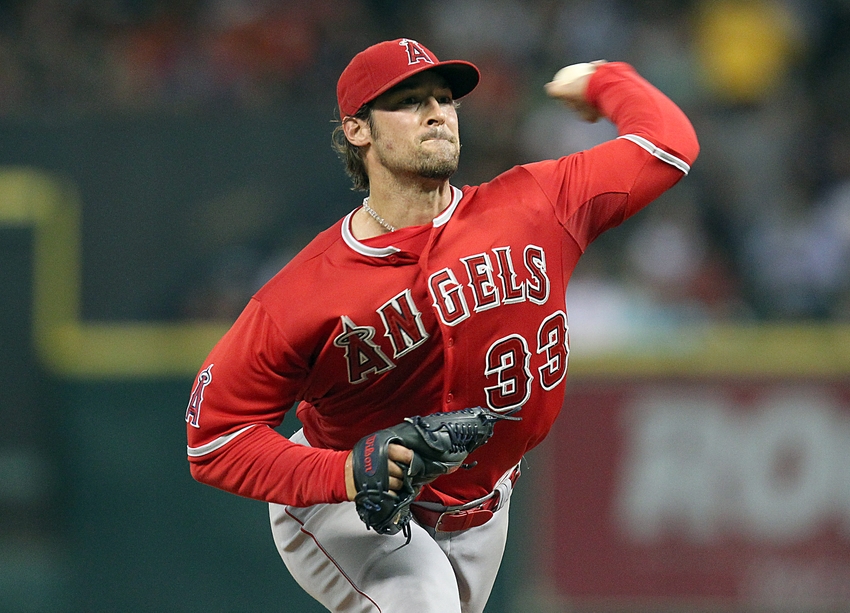 The 2016-17 MLB free agent market has some notable big names, but isn't necessarily that deep. Therefore, some signings may bring teams regret.
Outside of a couple big names, the 2017 free agent pool isn't that special. There are big hitters like Mark Trumbo, Justin Turner, and Yoenis Cespedes available; along with star-studded closers Aroldis Chapman, Kenley Jansen, and Mark Melancon. Outside of that, there is limited impact options, with the majority of free agents serving as utility players. The starting pitching pool is undeniably shallow, with perhaps the best talent being journeyman Rich Hill. Although the outfield is stacked with talent, the infield market is very slim. There are definitely valuable players in the infield, but no big contributors outside of Justin Turner.
Although teams will make signings that boost their talent, there are certainly duds on the market. Especially with the free agent pool being so old, the chances of overpaying a signing that doesn't contribute is high. Teams will undoubtedly make mistakes this offseason, because there are always going to be busts. However, some busts seem crystal clear and teams should avoid wasting their time and money with these signings.
Whether it be age, a downward trend in performance, or the asking price for these players, clubs should refrain from signing these players. Teams will be careless, though, signing whatever talent they can get their hands on in attempt to bring home championship gold. These signing will not help these ball clubs, as they will only hinder their chances of succeeding now and in the future.
Teams on the brink of success are often the ones that make foolish free agent signings (I'm looking at you Anaheim and Josh Hamilton). So for whatever the reason may be, the following five players will seem very appealing to borderline teams, and these same borderline teams should avoid signing them at all costs.
C.J. Wilson
C.J. Wilson is a veteran arm who has served his dues in MLB. Wilson could likely contribute to a team solely on his veteran presence, and perhaps become a long reliever out of the bullpen. While his numbers have declined, he can still perform at a decent level and could very well finish his career in the bullpen. The problem with signing Wilson is the money. Spotrac, which was within $100,000 of Bartolo Colon's contract, estimates Wilson's contract to be just about $15.5 million.
Wilson is not worth that price tag, especially with his likely role and his downward trends. Wilson has been a shell of himself and has struggled to remain healthy. After starting at least 33 games for four consecutive years, Wilson has only appeared in 21 games since the start of 2015. While pitchers like Rich Hill have been able to rebound from injury, Wilson's track record doesn't look promising.
Wilson just had shoulder surgery this July, and has failed to pitch in a game since July of 2015. Yet his value based on his past performance remains high. Not only is it a risk signing Wilson due to his health, but his production before the injury was already diminishing. Age gets the best of every player, and age was hitting Wilson. In 2014 he posted a 4.51 earned run average, and 3.89 the following year. Although 2015 showed improvement, a 3.89 ERA is still not that impressive, and coming off of a near 21-month absence likely means it will be even worse.
Wilson could likely provide a team with a small workload in the bullpen, but wherever he ends up, they will regret paying the price.
Carlos Gomez
Carlos Gomez was once one of the best outfielders in baseball, and while he still has value, he is not the same. Gomez cannot ask for the same money he was once worth after a disappointing 2015 and 2016. Although injury is to blame for his lack of success in Houston, the trends are still not in Gomez's favor. It's not even that he isn't talented; his temper and lack of consistency will only provide further headache in the future.
The rumors swirling around Gomez are that he is seeking a five-year deal, with the Rangers and Cardinals being front-runners. It would be foolish to sign someone so inconsistent to such a long contract. The only smart way to approach that would be to apply a team option a year or two in, but Gomez likely wouldn't accept that. The problem is that teams will likely go out on a limb for Gomez, as his natural ability is extreme and he put together a very fine September.
Yes, Gomez slashed .319/.404/.582 over the month of September. However, it should be his October numbers that teams look at. It is unfair to judge a player off of only 14 at bats, but Gomez showed against playoff pitching that his numbers couldn't hold up. Gomez had one hit in 14 at bats, and struck out five times. His September was impressive, but it was also against mediocre pitching from the likes of the Brewers, Angels, and A's.
It's not that Gomez can't produce as a platoon outfielder for a ball club. It's that teams will regret giving him his way and locking him in to a long contract.
Fernando Rodney
Fernando Rodney, sideways hat and all, used to be one of the most dominant closers in the game. Although he has taken a back seat to other power arms, Rodney seems like a beneficial addition to the bullpen. After a bad 2015 where he posted a negative Wins Above Replacement, Rodney bounced back and had a productive 2016. Rodney recorded 25 saves, a number only 18 men beat. However, age is not on Rodney's side and looking at past relievers can reveal a trend.
A team without a closer, such as the Reds or Diamondbacks, will be looking for a veteran arm to throw in the ninth. It is highly unlikely that one of the big three closers will sign with either team, leaving little free agent options. That is where Rodney comes in. He provides veteran leadership and an arm that can close out games. As great as that seems, however, Rodney likely won't produce as expected.
Age has gotten to Rodney. There is no way around it. His walk rate is the highest it's been since 2011, a year where he registered three saves. Also, his HR/FB rate is at an all-time high the last two seasons. This number, which averages out to 15.1 percent, means that 15.1 percent of the fly balls he gives up are hit for home runs. Closers need to be guys that strike people out, not let up home runs. So, despite his save numbers improving last season, Rodney does not serve as a reliable option out of the pen. He may take a similar path to Heath Bell in 2012, when he lost his closer role and proved to be a giant waste of money.
Edwin Encarnacion
Edwin Encarnacion is one of the best pure power hitters on the free agent market. Slashing .263/.357/.529 with 42 home runs and 99 runs batted in, Encarnacion provides a great middle-of-the-order bat to any club. Being able to DH or play the corner infield only further proves his case as one of the top targets for teams this winter. Because of this, Encarnacion will be able to ask for a huge contract. Sportrac estimates his worth to be $25 million a year, higher than any other free agent available.
Wherever Encarnacion ends up, the club will surely regret signing him down the line. Encarnacion isn't too old, 33, and is in arguably the prime of his career. However, it is debatable that he is in the later stages of his prime, as FanGraphs predicts his value will be nearly cut in half next season. A prediction isn't a sole reason not to sign a guy, as it is very possible that FanGraphs could be incorrect and Encarnacion has an even better 2017. But eventually his number will diminish.
Encarnacion will likely be offered a highly expensive, long-term contract. This contract will be worth it for the first year or two, but will likely seem like a mistake heading into 2019 or 2020. Encarnacion has a decently high strikeout rate. Big power hitters often swing for the fence, resulting in more strikeouts. This may be an unfair comparison and certainly is a bit hyperbolic, but look at slugger Ryan Howard. Yes, Howard strikes out at a far greater rate than Encarnacion, but as age crept on Howard the strikeouts remained consistent and the power did not.
I highly doubt Encarnacion will diminish the same way Howard did as he is more athletic, but in the coming years his potential $25 million salary will be a huge burden.
Kendrys Morales
Kendrys Morales signed a three-year, $33 million contract with the Toronto Blue Jays. Obviously, this signing was a security option if Encarnacion and Jose Bautista leave Toronto. Although Morales did slug 30 home runs last season, this signing doesn't make a whole lot of sense to me. Morales actually had a far worse 2016 than 2015, as the only improvement was his home run production. Paying $11 million a year to a guy who likely won't be able to be an impact player in three years seems like a waste of money for Toronto.
Rogers Centre is regarded as one of the best hitting parks in MLB compared to the large Kauffman Stadium. Morales may see his power numbers increase because of this, but he will likely max out at one year. The fact of the matter is that his numbers aren't improving. After a nice rebound in 2015, his numbers may gradually decrease in the coming years. Especially with his strikeout rate being the highest it's been since 2012. He can't provide much in the field either has he has been primarily a DH since his injury. Sure, he can fill in at first base, but his limited speed and mobility will hurt him.
The Blue Jays got desperate and overpaid for Morales, it's that simple. He may end up proving me wrong, but I cannot see him producing more than one quality season, if that. The Blue Jays may very well regret wasting $33 million on an average at best talent. Only time will tell how Morales and the rest of the players on this list perform, and I wish them all the best.
This article originally appeared on