Milwaukee Brewers: Things to be thankful for in 2017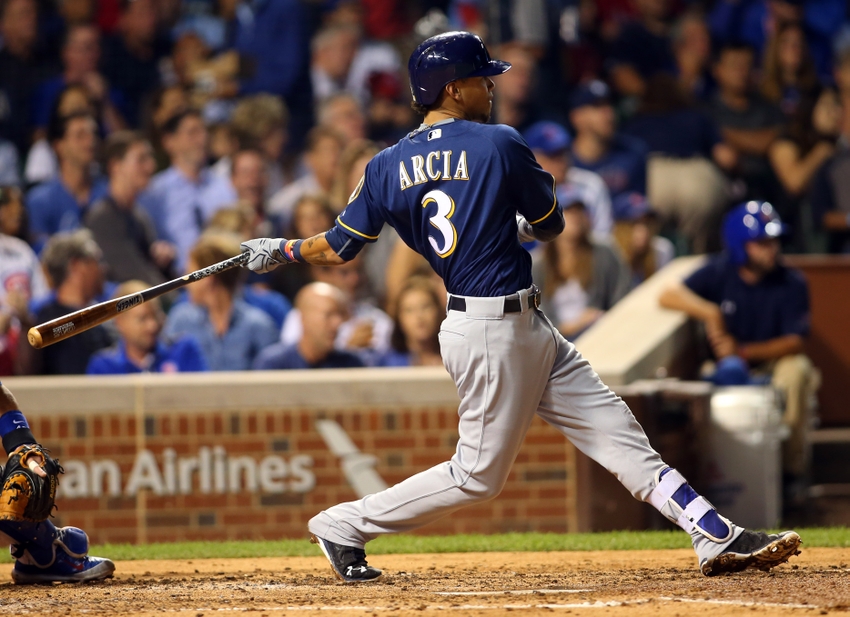 Tomorrow, the majority of the country will be heading over the river and through the woods to gather with family and give thanks. Let's take a look at the 2017 Brewers and highlight the things to be thankful for.
It is still very early in the off-season. The Brewers roster could look very different than it is currently constructed.  For the purposes of this exercise, I am only looking at current players in the major and minor league system.  Here are some things to look forward to in 2017.
Ryan Braun.
Braun had a nice bounce back season last year. He slashed .305/.365/538, good for a 133 wRC+ and 3.2 fWAR.  When healthy, he is a joy to watch.  There is no doubt that he has been one of the most productive players in Brewers franchise history.  Braun ranks third all time in fWAR (38.7), behind only hall of famers Robin Yount (66.5) and Paul Molitor (56.0).  Regardless of what has happened in his personal life. Braun has been one of the Brewers most productive players in franchise history.
Orlando Arcia.
Ryan Braun can be admired for past achievements. Orlando Arcia represents future potential. Arcia played 55 games in MLB last year.  The 22 year old former top prospect will be given every opportunity to man the short stop position in 2017. His defense is already a joy to watch.  Watching his bat develop is definitely something to look forward to next year.
The "next wave" of prospects.
The Brewers farm system is much improved. Lewis Brinson and Josh Hader, two of their top prospects, spent time at AAA last year. Barring unforeseen circumstances, both should have a chance to break into the big leagues at some point this year. The depth the Brewers have compiled in the minor leagues is also something to be thankful for. It is possible the Brewers get significant contributions from a player or two in the minors that are currently under the radar.
Miller Park.
Even if the Brewers are not competitive in 2017, fans can be thankful for the fact that they have one of the best stadiums in baseball.  Given the climate in Milwaukee. It is wonderful to know there is going to be baseball rain or shine.  The front office also has shown a commitment to improving the fan experience every year.  This year the are revamping food and beverage options.  Improvements like this ensure Miller Park is a great place to be, even if the product on the field underachieves.
The parking lot.
This is somewhat of an extension of the stadium, but it is an experience on its own.  Wisconsin has a strong tailgating culture.  The smell of charcoal, brats, and beer are synonymous with Brewers Baseball.  A lot of Major League stadiums do not have the space for this. It is certainly something to be thankful for.
The Future.
it is an abstract concept, but a thought that should give all Brewers fans hope. The Brewers are slowly coming out of rebuilding. The promise of competitive baseball in the future is something we can all be thankful for.
More from Reviewing the Brew
This article originally appeared on