Brewers announce Hank the Dog press conference amid grim rumors
What would life be without conspiracy theories? Sports certainly aren't immune to them, and neither are pets who serve as mascots.
Hank the Brewers dog has received plenty of attention recently with wild theories abound. As the story goes, Hank was the stray pup that wandered into the team's spring training facility two years ago. He was taken in by the Brewers and adopted by a team executive back in Milwaukee and dubbed an official mascot. And though it's probably obvious, he was named after former Milwaukee great, Hank Aaron.
As for the conspiracy theory, some are claiming he's been replaced by an imposter. Or put more accurately, that Hank has had a cleaned-up, award-winning "stunt double" taking centerstage as the team's show dog.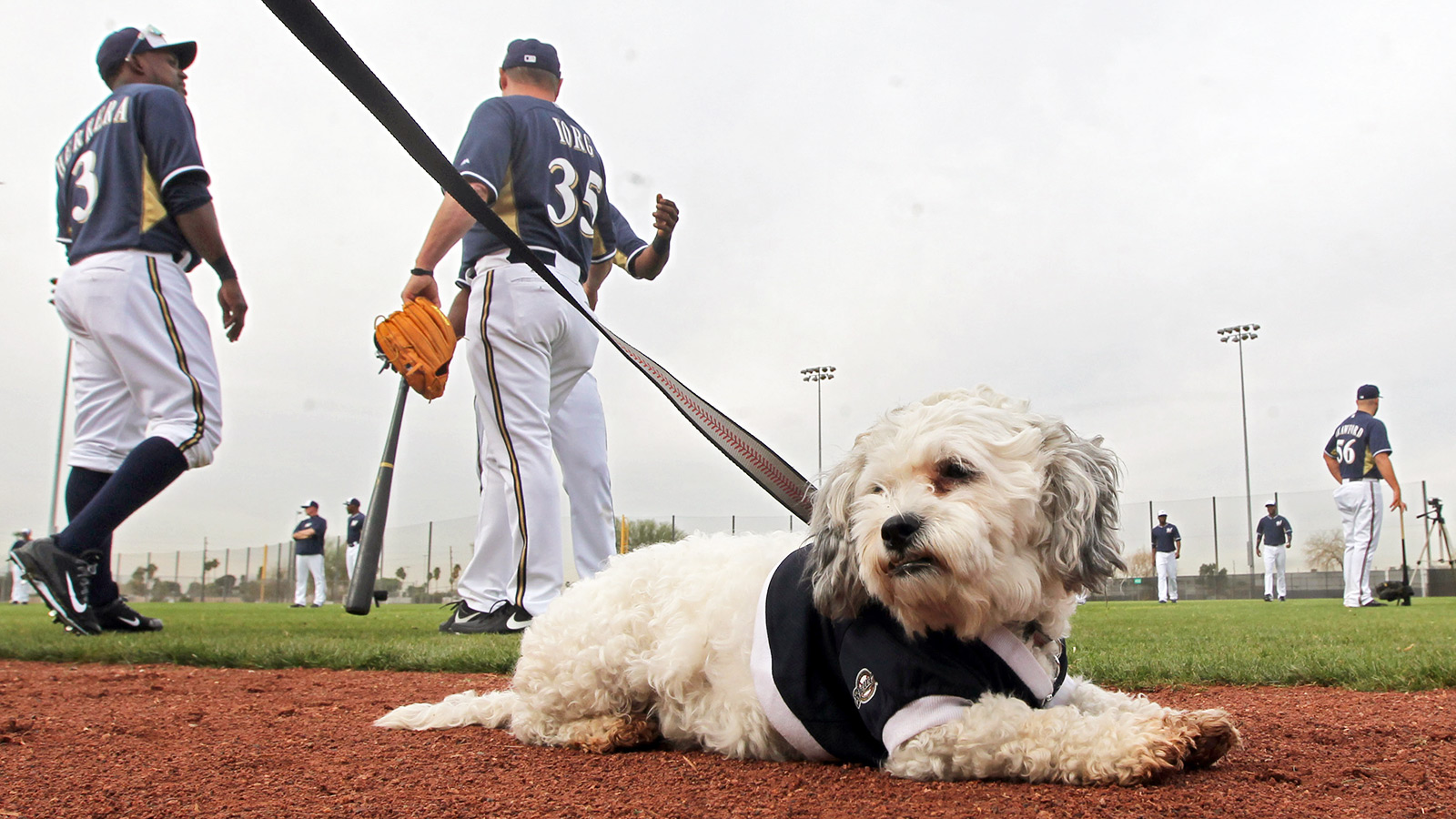 The Brewers have balked at several questions about Hank's status. The most recent tight-lipped response came from the team's VP of Communications, Tyler Barnes.
"The 'real' Hank? What is real and what is an impostor?" he said. "Is the Tooth Fairy the next target? Santa Claus? The Great Pumpkin?"
Fortunately for all parties concerned, the Brewers plan to clear up any controversy surrounding the pooch. The team will hold a press conference — yes, seriously — "related to Hank 1" on Friday. Clear your calendars, folks. This is going to be good.
A press conference has been scheduled for tomorrow related to "Hank 1." Stay tuned for more information.

— Milwaukee Brewers (@Brewers) March 3, 2016
It's not every day a team calls a press conference a day in advance to discuss a dog. But this is the age of the Internet, where theories like this one gain traction and require clarification from the team.
Hopefully by the end of Friday, we'll all know the real story behind Hank and can sleep soundly once again.