Mets Injury Updates: Good News About Juan Lagares, Lucas Duda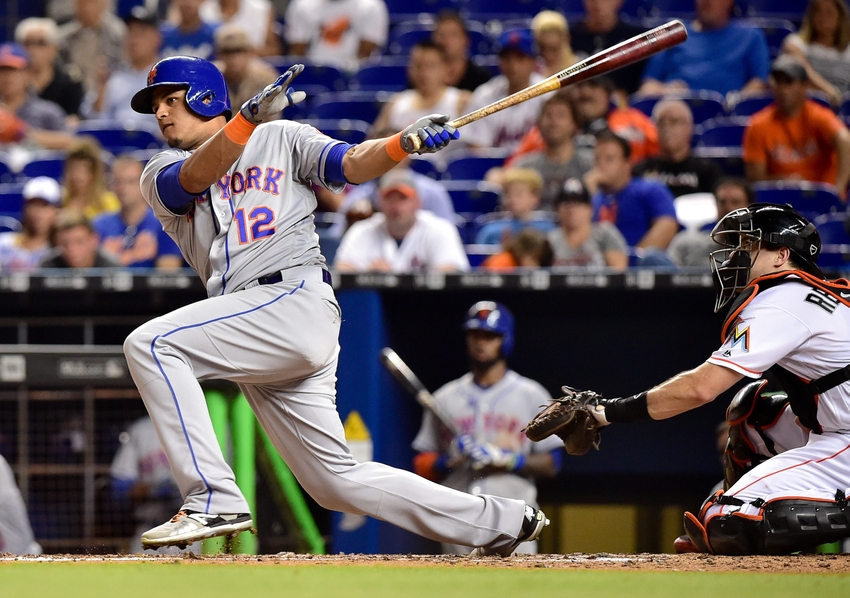 Recent New York Mets injury updates are a bit surprising as both Juan Lagares and Lucas Duda might be able to return this season.
There haven't been many positive New York Mets injury updates this season, but that might be changing. Both Lucas Duda and Juan Lagares are progressing in their rehabs, and there is a possibility that they will be back this season.
Duda is scheduled to begin some batting practice soon after being out since May 23rd. Lagares has also been cleared to swing, and he could be back soon to help on defense.
"We're going to push Juan on the defensive side pretty hard," Collins said to Maria Guardado of NJ.com. "Get his legs back, make sure he's throwing, get his arm back. We'll take the swinging slower obviously because of the thumb. But if we can get this guy physically ready to help us defensively, that's a pretty nice weapon off the bench. We all talk about having that pinch-runner and stuff, how about having a Gold Glove center fielder that you can run out there the last couple innings? That's pretty nice to have."
The news that both might be returning is very surprising, as both were believed to be lost for the season. Despite a ton of injuries, the Mets have found a way to win games and are currently right in the mix for a Wild Card spot in the National League.
Finally, getting players like Duda and Lagares would certainly help down the stretch for the Mets if they are healthy enough to play to their capabilities.
More from Empire Writes Back
This article originally appeared on