Marlins reliever Capps doesn't want to talk about funky delivery anymore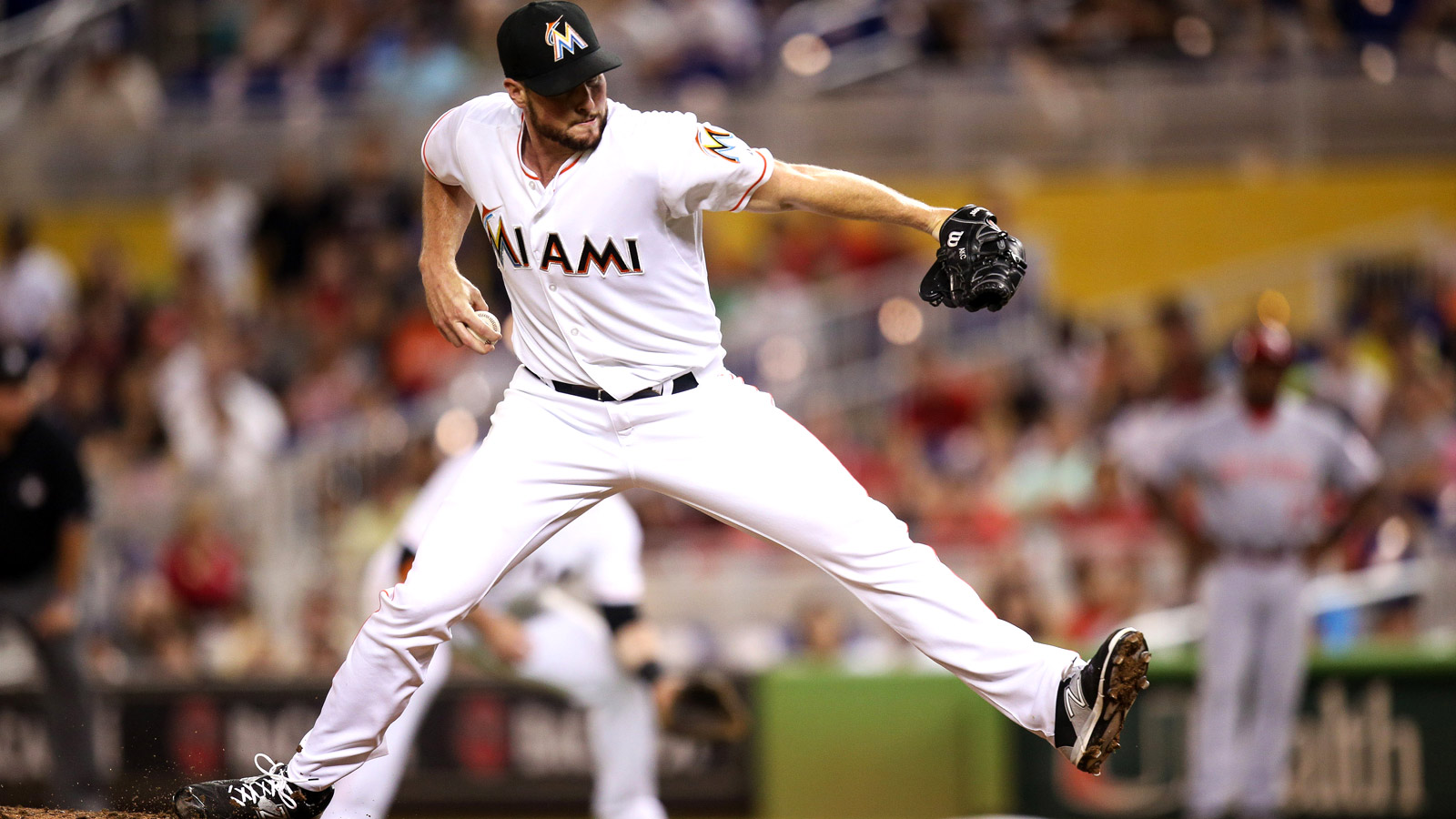 Miami Marlins flame-throwing reliever Carter Capps has become the talk of the bullpen this season for his unorthodox hop-step delivery, but he would really prefer it if everyone grew accustomed to it already.
"I talk about it every day," Capps told the Miami Herald. "I can't talk about the delivery anymore. I don't have to explain it. I'm just going out there and pitching."
The jerkiness of his motion isn't only what fixates fans and opposing teams. The legality of it under baseball's rules has been questioned, but umpires have deemed it a legal motion despite Capps' hop off the mound that shortens his distance to the plate by a few feet.
"I've examined it closely," the Herald quotes a scout as saying. "He is not breaking the rule."
Funky motion and all, Capps has been sensational coming out of the bullpen for the Marlins this season.
In 25 innings pitched in 23 outings, the 24-year-old hurler has posted a 1.42 ERA and an incredible 0.789 WHIP, and has struck out 48 batters.
He currently holds the highest strikeouts per nine innings ratio in the majors at an outrageous 17.1.
"He's been ridiculous," the scout said. "It's been absurd what's going on."