Los Angeles Angels: Should Tyler Skaggs pitch again this season?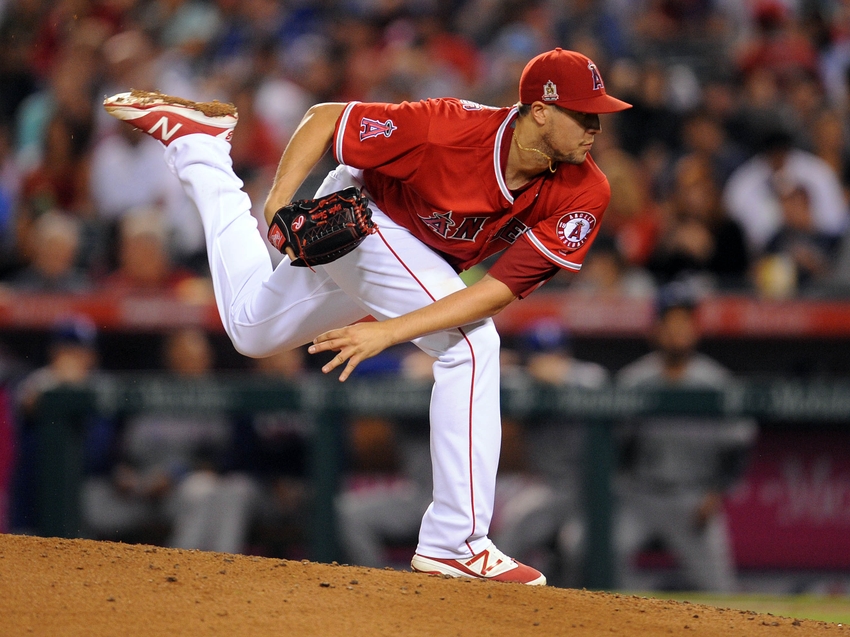 Los Angeles Angels lefty Tyler Skaggs is hoping to return to the field this season after a mild flexor pronator strain. With the season almost over and his history, is that a good idea?
Tyler Skaggs returned to the Los Angeles Angels lineup earlier this year following Tommy John surgery. On Wednesday he had an MRI which showed no damage to his elbow. Following a situation such as this, the best bet is to either shut him down or have him pitch in the instructional league following the season.
However, there is still a possible scenario in which Skaggs could pitch before the season ends. This is a questionable decision, Skaggs shouldn't pitch anymore this season or even in the instructional league that begins next month. Scioscia talked about Skaggs to MLB.com saying:
"What I think is important for Tyler right now is to get over this little hiccup, finish the year healthy and pitching somewhere. Whether he goes down to Arizona and throws a little bit in Instructional League, just to know that he's over this little bout and then we'll obviously get him into his offseason conditioning program and ready for the spring."
Now, granted Mike Scioscia didn't lean one way or the other about Skaggs pitching before October 2nd. However, the option is apparently on the table. Skaggs did visit with his doctor following the MRI, according to Skaggs the elbow is good. As a result, Skaggs would like to pitch before the season ends.
That makes perfect sense, you want to see a guy who's hungry to play despite having an injury. What's troublesome is the idea of Skaggs reinjuring himself and having to sit out another year. It's better to be cautious with Skaggs, especially when the season is at its end.
The Los Angeles Angels will remain hesitant to let Skaggs start this season after having injuries to a laundry list of players. What's more, is the Los Angeles Angels can afford to have another critical injury to Skaggs.
This article originally appeared on