Looking For A Designated Hitter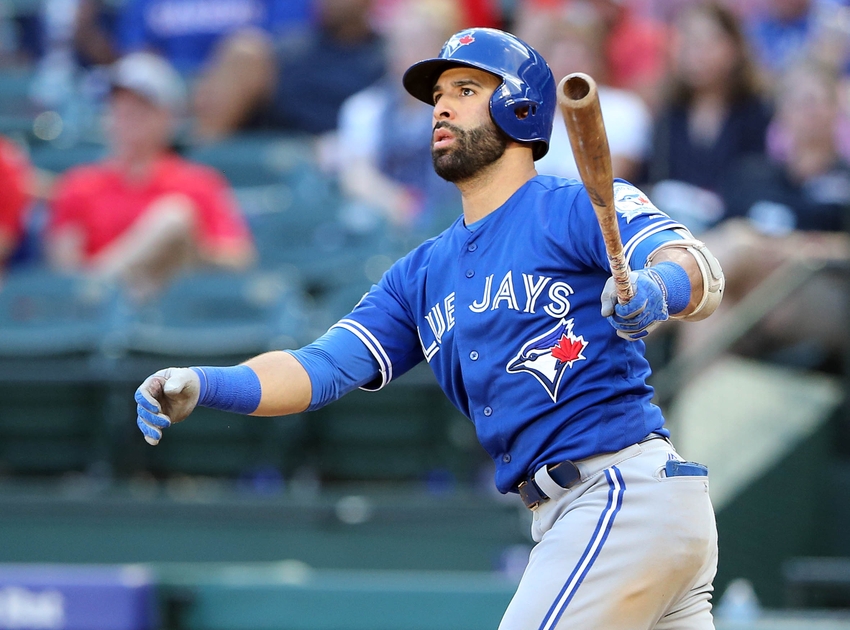 With Kendrys Morales gone, what do the Royals do at DH? Here's a look at potential free-agent bats.
Adios Kendrys Morales, we wish you well. That being said, we have no idea who replaces you in the lineup.
With Morales signing a three-year, $33 million deal with Toronto, the Royals are in need of a designated hitter for the 2017 season. The club has floated the idea of using the position as an "active rest day" for regulars, an idea that seems to have been suggested to soften the blow if no one is signed for to replace Morales. Our friends at Royals Review explored this option, which sounds more like a National League club's plan for inter-league games than a reasonable strategy for a team trying to win the American League.
More likely, the Royals find a hitter who performed less than ideally during his walk year and sign him to a short-term contract so that he can re-establish their market value.
You know this move. It worked for the Royals in signing Morales, not so much with Alex Rios.
So who's out there on the open market who might be willing to take a short-term deal? We've got a couple of ideas:
Jose Bautista: Maybe this is a pipe dream after the 36-year-old slugger reportedly was asking for five years, $150 million this past spring, but Bautista had a bit of a down year in 2016, hitting just .234 with 22 home runs and 69 RBIs in only 116 games. Would he be willing to accept a one-year deal to prove he can still be productive? Will he even need to? Between 2010 and 2015, Bautista averaged more than 37 homers a season.
More from

Kings of Kauffman
Colby Rasmus: A former first-round pick who's never quite lived up to his potential, Rasmus hits the market after batting just .206 BA/.286 OBP/.641 OPS in 107 with the Astros last year. He's also coming off hip and "core muscle" surgeries, which means he could be right in the Royals' pay range. Rasmus turned 30 in August, hit 25 home runs as recently as 2015 and can play all three outfield positions if needed. And has great hair. Signing him isn't the worst idea ever.
Old friends alert! Billy Butler and Carlos Beltran: Butler is coming off a disastrous 2016 in which Oakland cut him after a clubhouse fight with teammate (and fellow ex-Royal) Danny Valencia. The budget-conscious A's cut ties with Butler despite owing him $11.7 million in 2017. Butler combined for just 19 home runs and 96 RBIs in 236 games over two seasons with Oakland. He could afford to take a discounted salary in 2017 as everything is gravy beyond his salary from the A's. Beltran posted solid lines of .295 BA/.337 OBP/ .850 OPS for the Yankees and Rangers, but he turns 40 in April. Would he be willing to sign a one-year deal with the Royals with maybe a mutual option for 2018?
So who else is out there? Mike Napoli, Steve Pearce, Luis Valbuena and Pedro Alvarez all have big sticks and gloves best viewed on radio that make them better American League options. We'll see who the Royals chase, if anyone. Until them, party at Napoli's!
More from Kings of Kauffman
This article originally appeared on