KC Royals: Jorge Soler For Wade Davis Trade Complete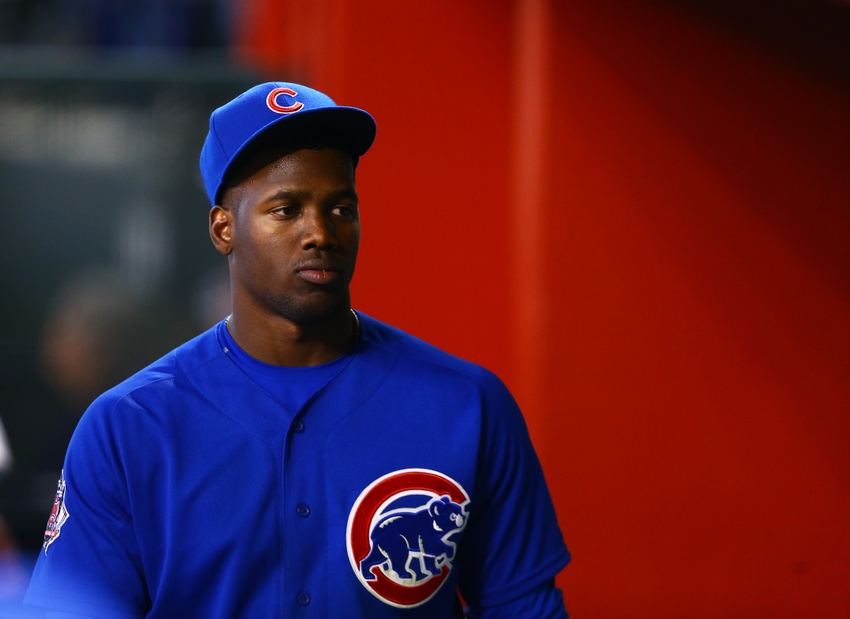 The KC Royals have completed the trade to send closer Wade Davis to the Chicago Cubs in return for 24-year-old outfielder Jorge Soler on Wednesday afternoon.
MLB.com's Kansas City Royals beat writer Jeffrey Flanagan tweeted out the news:
It is official. Wade Davis to Cubs for Jorge Soler. #Royals

— Jeffrey Flanagan (@FlannyMLB) December 7, 2016
I must confess, I'm a little taken aback by the one-for-one trade given that the Cubs had to surrender a package of three prospects for three months of Aroldis Chapman at the trade deadline that included their top prospect in Gleyber Torres. However, when you consider that Wade Davis suffered a forearm flexor injury—which is often a precursor to elbow trouble—I suppose we shouldn't be surprised.
In the end, Soler has proven that he can hit in the big leagues. He's a career .258/.328/.434 hitter in parts of three seasons with 35 doubles, 27 home runs, and 98 RBIs. Soler is a guy that strikes out more than you'd expect from a Kansas City Royals player with a career 27.6% strikeout rate, but he also draws walks (9.8% walk rate).
The other surprising factor is that he's posted negative Ultimate Zone Ratings (UZR) in each of his three seasons. But, Soler does possess a strong arm that should let him play in right field. Some scouts considered him a guy with true 5-tool potential as a prospect. This suggests he still has untapped upside as a defender. Scouts also rated Soler's power tool at 70 on the 20-80 scale.
More from Kings of Kauffman
Aside from Soler's upside as a slugger, the soon to be 25-year-old is also signed through 2020 at $15 million. For a guy that Fangraphs.com's Dave Cameron estimates to be worth $40-$50 million on the open market, four years of cost control makes Soler a valuable asset even if he doesn't make good on his percieved upside.
In the short-term, I'd expect Soler to spend most of his time as the designated hitter in 2017. With Paulo Orlando and Jarrod Dyson still on the roster, I'd expect their proven defensive wizardry to keep Soler's excursions into the field to a minimum. But, Dyson is rumored to be on the move according to New York Post sportswriter Joel Sherman. Orlando enjoyed an unusually high .380 BABIP in 2016. His bat could easily desert him next season.
Don't be surprised to see Soler patrolling right field in Kauffman Stadium in 2017.
Goodbye, Wade Davis. I'll never forget your clutch performance against the Blue Jays to steal Game 6. And you closed out the 2015 World Series for Kansas City's first championship in 30 years. You will be missed.
This article originally appeared on