Dodgers co-owner Mark Walter supportive of Yasiel Puig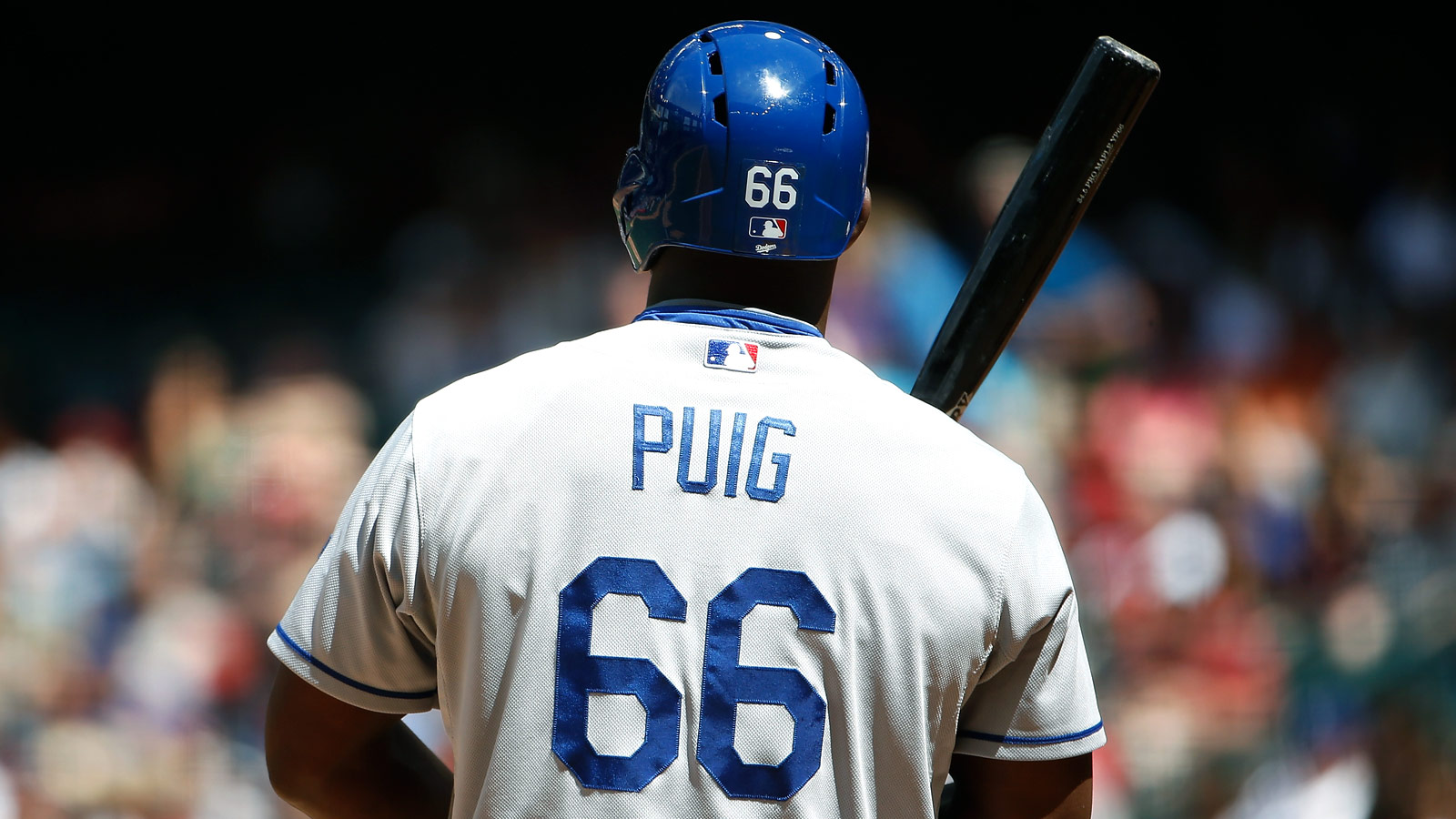 Yasiel Puig may no longer be the most exciting player on the Dodgers. That title would probably be go to rookie Joc Pederson. Puig's production is down (due partly to injury) and revelations in a new book point to tensions with his teammates as recently as last year.
The Los Angeles Times recently found that many readers would have him traded to improve the team. Would Dodgers Chairman Mark Walter be open to trading him? Per the LA Times, Walter said:
"I wouldn't give up on him now…I think he's just going to be a great player."
At the same time, Walter indicated that the front office of Andrew Friedman and Farhan Zaidi had the final say. He said:
"It'd be dumb for me to hire them and tell them what to do."
Puig is hitting .261 this season with four home runs and 14 RBIs in 43 games.
(h/t Los Angeles Times)
Photo credit: Christian Petersen/Getty Images