Colorado Rockies: Two Free Agents Who Could Help the Bullpen
There's no question that the Colorado Rockies will be looking for help this offseason in the bullpen. In fact, it's one of the biggest puzzles the Rockies will need to solve if they are truly going to compete for a postseason spot in 2017.
Last offseason, Chad Qualls, Jason Motte and Jake McGee were brought in to supposedly shore up the Colorado bullpen. However, the trio faced numerous injuries and could never seemingly get on track. Their struggles are part of the reason why the Rockies finished dead last in Major League Baseball in bullpen ERA with a 5.13 ERA.
In his introductory press conference on Monday, new Colorado manager Bud Black said, "From the pitching side, you have to be successful on the mound. In this day and age, you just can't outslug teams. There are going to be more runs scored here (at Coors Field). The depth of the pitching staff has to be solid. You have to have one through 12 or one through 13 who have to be talented pitchers. You can't have a weak link. The weak link can mean multiple runs."
Stopping the multiple runs and shoring up the bullpen's weak links will be critical for Colorado's success in 2017.
We've focused a lot on the bullpen, including some of these articles you should check out…
Why Aroldis Chapman is a Bad Idea for the Rockies
3 Bullpen Arms the Rockies Should Consider in the Offseason
Is Setup Man Neftali Perez Heading to the Rockies?
Could Brandon Morrow Be a Fit for the Colorado Bullpen?
Yes, we've talked about it a lot … and with good reason. However, after scouring the free agent wire, we've found a couple of more names that might make sense for the Rockies to add to their bullpen. Let's dive in to the possibilities…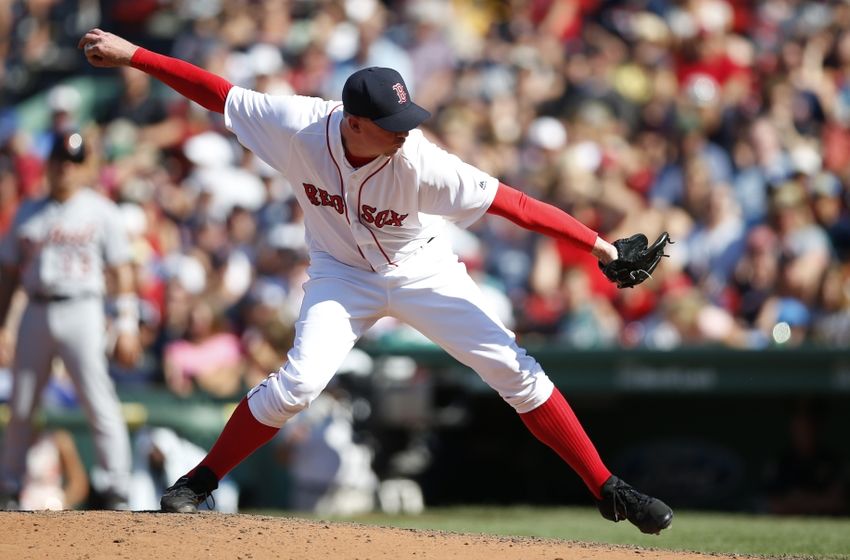 Many Colorado Rockies fans will remember Ziegler from his days with the Arizona Diamondbacks, including when he appeared in a league-high 78 games in 2013.
He's posted 52 saves over the last two seasons with the Diamondbacks and Red Sox while keeping his ERA under 3.00 both seasons. In his nine-year career, his cumulative ERA stands at 2.44.
Thanks in part to his sidearm delivery, the 37-year-old Ziegler has the capability to keep hitters uncomfortable in the box. It also provides a complete change of pace from a power pitcher who comes at batters overhand. He's also been used as a closer and setup man over the last two seasons, showing he can fill either role when needed.
He also brings that invaluable veteran experience to a young pitching staff, including postseason experience this year with the Red Sox. He also has plenty of pitching knowledge about Coors Field from his days in Arizona.
He made $5.5 million last season so the price tag isn't incredibly high, making him someone the Rockies should definitely consider.
Hey, the Rockies picked up a former Royals pitcher when they hired Bud Black, so why not head back across Kansas and look at Volquez?
Volquez is a bit of an enigma, as he is coming off a horrid 2016 season where he posted a 10-11 record and 5.37 ERA. If you look at those numbers only, you'd wonder why the Rockies would want to add someone who has an ERA that matches what the Colorado bullpen produced last season. But here me out on this one.
Go back one season to 2015 and you'll see a pitcher who started Games 1 and 5 of the World Series. You'll also see a pitcher who posted 3.04 and 3.55 ERAs, respectively, over the last two seasons with the Pittsburgh Pirates and Royals.
Absolutely, Volquez has been a starter for the vast majority of his 12-year MLB career. However, the Rockies could look to pick him up as a long reliever/spot starter. Colorado needs someone in that spot after Lyles was moved into a shorter role toward the end of last season and Christian Bergman was outrighted in October.
He signed a two-year, $20 million deal with the Royals for his last contract so he might not come cheap. Still, he's a pitcher that could fill a need in the Colorado bullpen.
This article originally appeared on