Cleveland Indians Jason Kipnis Has Had Enough of Negativity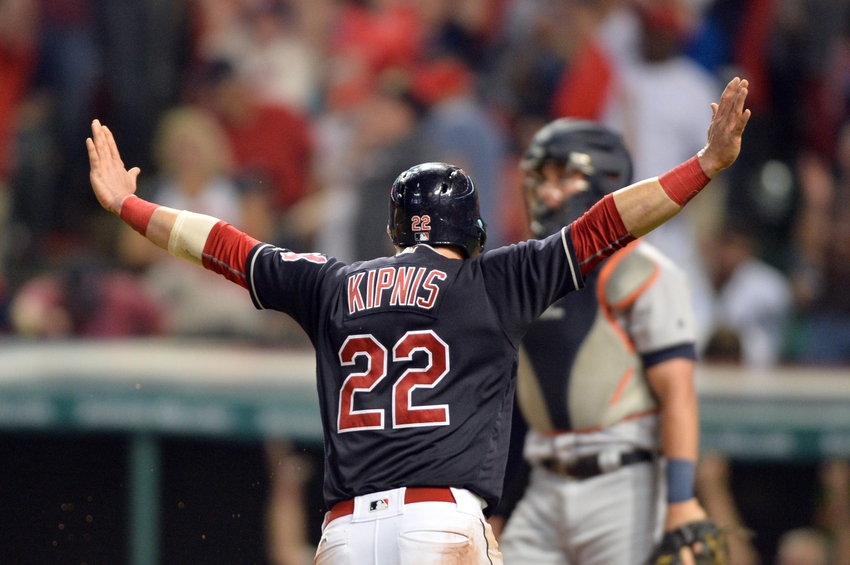 Before the Cleveland Cavaliers won the NBA championship a few short months ago, the city of Cleveland had become used to losing in the worst ways possible. Now, Cleveland Indians second baseman Jason Kipnis has had enough of that negativity.
Since the Cleveland Indians last won a World Series in 1948, they have found creative ways to lose. There were iconic moments like Willie Mays' basket catch on Vic Wertz' long fly in the 1954 World Series. There were blown saves, and Indians fans watching as their team of the mid 1990's lost two World Series, falling in 1995 and 1997.
However, this year, there was a different feeling. The Indians had been amongst the best teams in the American League, and were running away with the Central. Then, injuries took their toll. Carlos Carrasco, Yan Gomes, and Danny Salazar have all been lost, prompting Indians Paul Noynes to declare the season already over. Well, second baseman Jason Kipnis was not amused.
Then don't bother showing up the rest of the way… Can write from home if you already know how this one plays out! https://t.co/RmjFCQeAcB

— Jason Kipnis (@TheJK_Kid) September 18, 2016
More from Call to the Pen
You know what? Kipnis may well be right. Yes, Carrasco and Salazar are two key pieces of the Indians rotation, but that depth is not as important in the postseason. As long as both Trevor Bauer and Josh Tomlin can pitch five solid innings, the Indians bullpen may be strong enough to hold that advantage. Having Andrew Miller and Cody Allen to handle the last two innings are quite the tandem at the end of the game.
Meanwhile, Gomes may not be that bog of a loss. While Indians catchers have not hit at all this year, Gomes OPS+ of 28 makes Both Robert Perez and Chris Gimenez look positively Ruthian by comparison. Perez has even been better defensively, as he has just outperformed Gomes in every facet of the game.
It is easy to dismiss the Cleveland Indians based on their history, and the overall history of Cleveland sports as a whole. Yet, for the first time in decades, the city has hope. LeBron James brought a championship back to the Forest City, and the Indians may well do the same. The curse that hung over Ohio may be vanquished after all.
It's possible that the Cleveland Indians will struggle in October, and that these injuries will, indeed, be too much to overcome. Jason Kipnis disagrees with that assessment, even if it comes from an Indians beat writer.
This article originally appeared on