Cleveland Indians Can Clinch AL Central Title in Detroit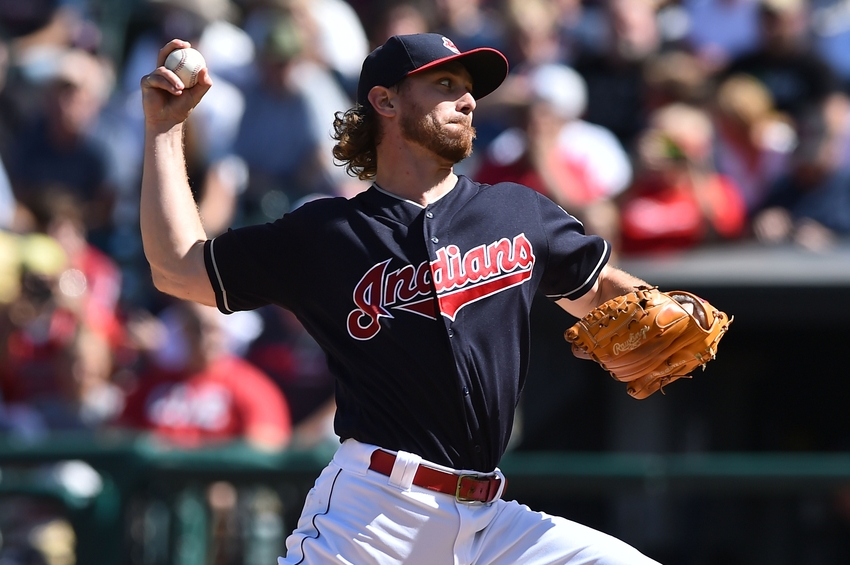 The Cleveland Indians were unable to pick up a win Sunday against the Chicago White Sox, meaning an AL Central title will have to be clinched on the road.
The Cleveland Indians entered today's game with a chance to clinch the team's first AL Central title since 2007, and do so in front of the home crowd.
The scoreboard watching began early when the Kansas City Royals jumped out to an early 7-0 lead, but it did not matter as the Indians were unable to muster anything on offense, falling 3-0 to the Chicago White Sox in the final home game of the regular season.
It would have been nice to clinch at home, especially after the Royals' win over the Detroit Tigers today, but with the magic number now at one, the equation is simple. And with a four-game series against the Tigers starting tomorrow, one win is all the Indians need for that elusive division title.
The 3-0 loss to the White Sox doesn't look great on paper, but a positive to take away from the loss is the play of Josh Tomlin. He continued his great play in September, going 6 2/3 innings, only allowing one earned run on five hits in the loss. It was his third consecutive start of at least five innings, further proving his terrible month of August is behind him. It also solidified him as the team's third starting pitcher in the postseason rotation, not that Terry Francona has much of a choice with the injuries to Danny Salazar and Carlos Carrasco. Salazar may be back in the bullpen for the playoffs, but he will not likely be ready to start right away.
The Indians now head to Detroit for what should be a competitive series. The Tigers are fighting for a Wild Card spot, and even if the Indians win the first game and clinch the division title, home-field advantage is still up for grabs.
The Indians have a great shot to pick up a win tomorrow, as Corey Kluber will be taking the mound in what could end up being his final start until the playoffs begin. As long as the offense wakes up after two dismal games, Monday could be a special day in Cleveland, even if the party was delayed on Sunday.
Fans must enjoy the division title when it is won, because playoff baseball can either be a magical month, or a depressing four to five days. The Indians have given us all a summer of fun, so enjoy the division title. Save the constant worrying until the first pitch is thrown in the team's return to the postseason.
More from Wahoo's on First
This article originally appeared on