Clayton Kershaw to start Game 4 for Dodgers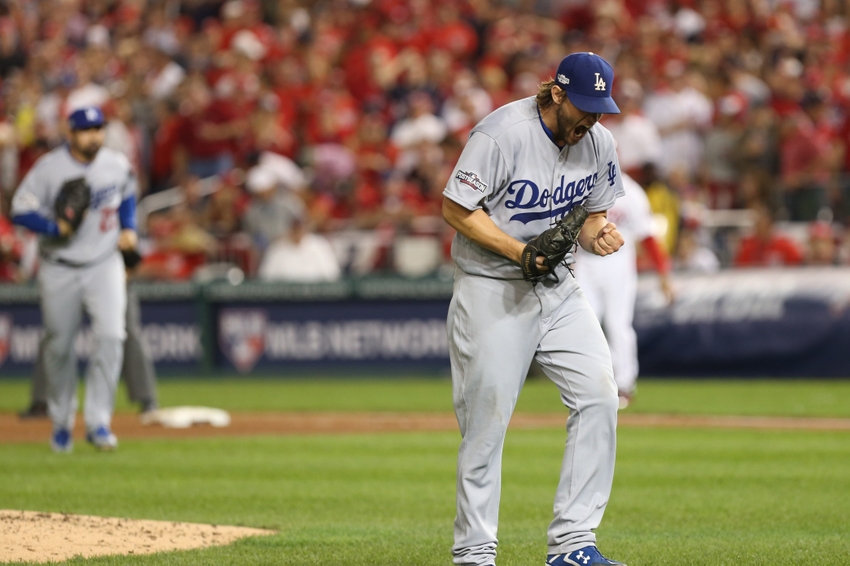 Facing elimination, the Los Angeles Dodgers will turn to Clayton Kershaw to start Game 4 on short rest.
When your team is facing elimination, you want your best pitcher on the mound. For the Los Angeles Dodgers, that is undoubtedly Clayton Kershaw. Kershaw will be pitching on short rest with the Dodgers trailing the Washington Nationals in the National League Divisional Series, two games to one. The three-time Cy Young award winner will be on the mound after starting Game 1 and going five innings, giving up eight hits and three earned runs:
Today's starting pitchers in NLDS Game 4: Clayton Kershaw and Joe Ross.

— Los Angeles Dodgers (@Dodgers) October 11, 2016
This would mean that Kershaw had just three full days of rest, as opposed to the usual five that pitchers get. Dodgers fans shouldn't fret, however, as Kershaw has faced this situation before:
#Dodgers Clayton Kershaw in those NLDS short-rest starts — 19 IP 6 runs 4 ER 10 hits 23 K 4 BB.
1.89 ERA 0.74 WHIP

— Bill Plunkett (@billplunkettocr) October 11, 2016
Unless Kershaw can somehow go the distance, he won't be the only Dodger pitcher performing on short rest. Manager Dave Roberts used seven different relief pitchers in yesterday's 8-3 game 3 loss to the Nationals. Kenta Maeda, who started the game, forced Roberts' hand after going for just three innings and giving up four earned runs.
So now it's up to Clayton Kershaw to be the hero. The bad news for Dodger fans is that Kershaw being a playoff hero isn't a narrative that has been written before. He has struggled in his postseason career posting a 4.65 earned run average in 11 career starts. There is no definitive rhyme or reason for his struggles, but its something that diminishes his glowing regular season track record.
With a solid start on just three days rest, Kershaw could begin to write his playoff wrongs, and give his team a necessary win to stay alive. Even if the Dodgers are able to pull this one off, they will more than likely see Max Scherzer for a series-deciding Game 5.
More from FanSided
This article originally appeared on