Cincinnati Reds need to let Brandon Phillips know that he is not the starting second baseman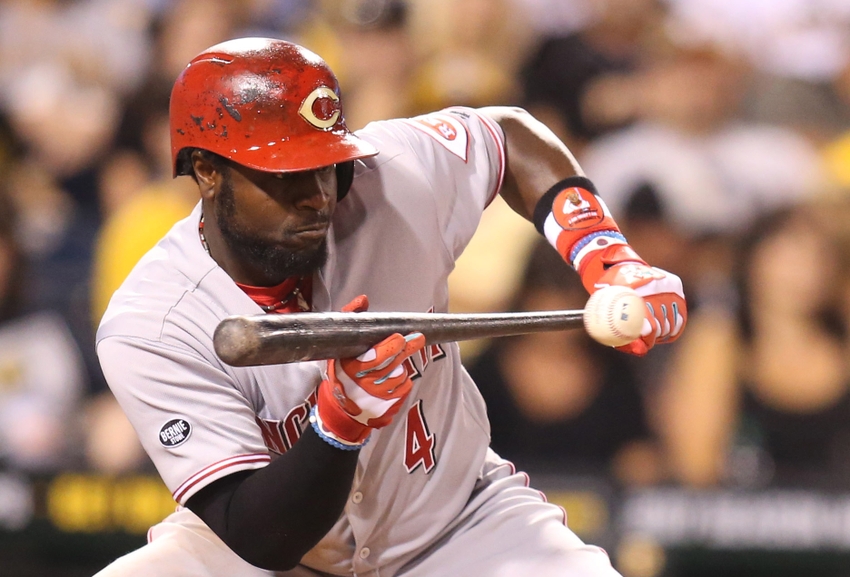 The Cincinnati Reds talk about the youth movement with the fans, but refuse to address the issue with Brandon Phillips.
The Cincinnati Reds' front office keeps telling the media and fans that Dilson Herrera and Jose Peraza will have plenty of playing time at second base, while letting Phillips to walk around telling everyone that he is the starting second baseman.  They have other options.  This is the same thing that happened last year, which led to Phillips declining a pair of deal.  If he thinks he can set his own playing time, there is no incentive for Phillips to move to another team.
Herrera is a powerful middle infielder.  He has only had 149 big league at-bats, but he already has 6 home runs.  He has only been able to hit .215, but he has been able to maintain an OBP over .300.
Peraza, on the other hand, has become a bit of a jack of all trades.  He played shortstop, second base, center field and left field for the Reds in 2016.  His long term position is probably shortstop, but his first MLB everyday starting position may be second base.
Meanwhile, the Reds have to get Phillips under control.  What message does it send to the youngsters when Phillips declares himself the starter?  It tells them that he is the starter.
The Cincinnati Reds need to let the youth movement know that their time is now by counteracting Phillips.
The Reds have been negligent in supporting the youth movement in the media during its entirety.  Dusty Baker is notorious for supporting veterans and that hasn't stopped under Bryan Price.  Telling the media that Homer Bailey may start on opening day in 2017, if he's healthy is an extension of this.
Dan Straily was the best starter for the Reds last year and Anthony DeSclafani has been the best starter in his two years on the team.  Instead of announcing a battle between the future stars of the rotation, the Reds are handing it to someone who can't stay healthy.  This is not the actions of a team that is ready to turn the corner on a rebuild.
Want your voice heard? Join the Blog Red Machine team!
That's where the Reds are with Phillips.  He needs to transition to a back-up role and the front office needs to make that known.  The last step before competing again is clearing the line-up of people who won't be around when the team is ready to compete.  Phillips is the last piece that needs to move before the Reds turn the corner.
More from Blog Red Machine
This article originally appeared on