Joey Votto got booed for stomping on a Dodgers fan's paper airplane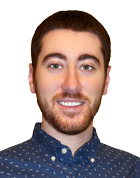 Joey Votto doesn't get a great deal of attention playing for the Reds out in Cincinnati, but he's a guy who has a lot of fun on the field. Just a few weeks ago, he pranked Phillies fans when he pretended to toss them a foul ball before throwing it back to the catcher.
Now, he's obliterating the always-fun paper airplane. A Dodgers fan threw one onto the field in Votto's vicinity Tuesday night, and he was not having it. He stomped on it like an angry adult would and crumpled it up to fit it in his back pocket.
Adrian Gonzalez, who was on first base, gave Votto two thumbs down because no one likes a party pooper.
Votto went 1-for-4 in the Reds' 8-2 loss, but he was 1-for-1 in destroying paper airplanes.