Chicago Cubs News: Epstein's game; MLB, MLBPA reach new CBA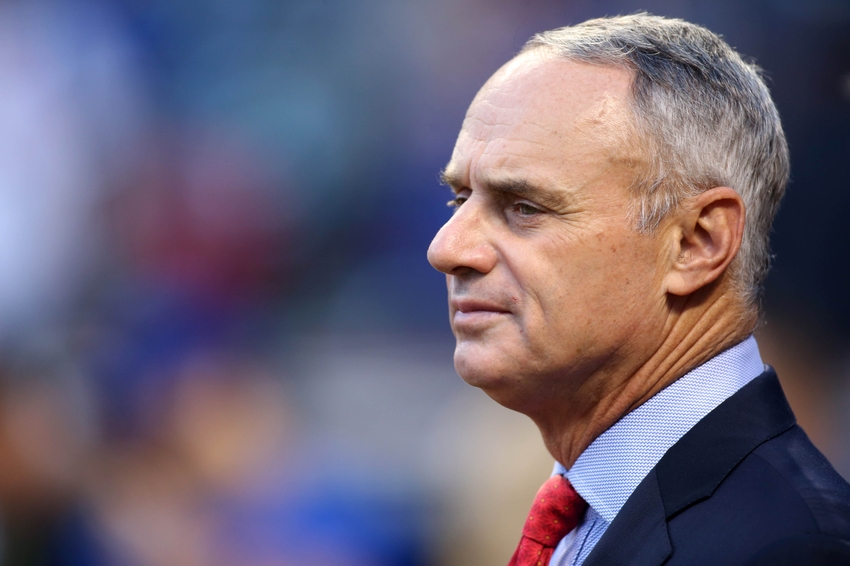 The Chicago Cubs Theo Epstein always seems to be two steps ahead of everybody else. Is it possible he has a big plan for the offseason that nobody is aware of?
Chicago Cubs President of Operations Theo Epstein seems to have an uncanny ability to keep secrets. From the Dexter Fowler return last spring, to the return of Kyle Schwarber in the World Series–the man keeps these things hush. So what could the mastermind of the World Series-winning Cubs have up his sleeve this winter? It's hard to say–and it might not be this winter that Epstein is focused on to start with.
The MLB owners and MLPBA union have come to an agreement that will extend the CBA through 2021. The deal was agreed upon just hours before the old one was to expire tonight at 12:01 a.m. The deal helped avoid a potential lockout that would have put quite the damper baseball's hot stove and winter meetings. Many details won't be released for a few weeks, but a list of what has changed can be found here. 
The Cubs winning the World Series was thought to be the last great sports story. In time, new ones will emerge. But while many feel that this is coming to an end, the Cubs hope it's just getting started. It's a story that the Cubs hope to add chapters to in the coming years.
We've got these and other stories you might have missed:
'Is Epstein up to his old tricks? – Cubbies Crib
'MLB avoids lockout, reaches deal with union' – Sports Illustrated
'Still writing the greatest sports story' – Cubbies Crib
'Cubs sign Jay to one-year deal' – Cubbies Crib
'Bucs said to be exploring deals for McCutchen' – MLB.com
#Cubs on Twitter
Be sure to check out these and other stories, as well as check back throughout the day for more Cubs news. And make sure to like us on Facebook and follow us on Twitter @CubbiesCrib!
This article originally appeared on