Chicago Cubs: If Lester Is First Up in the Pen, Why Not Start Him?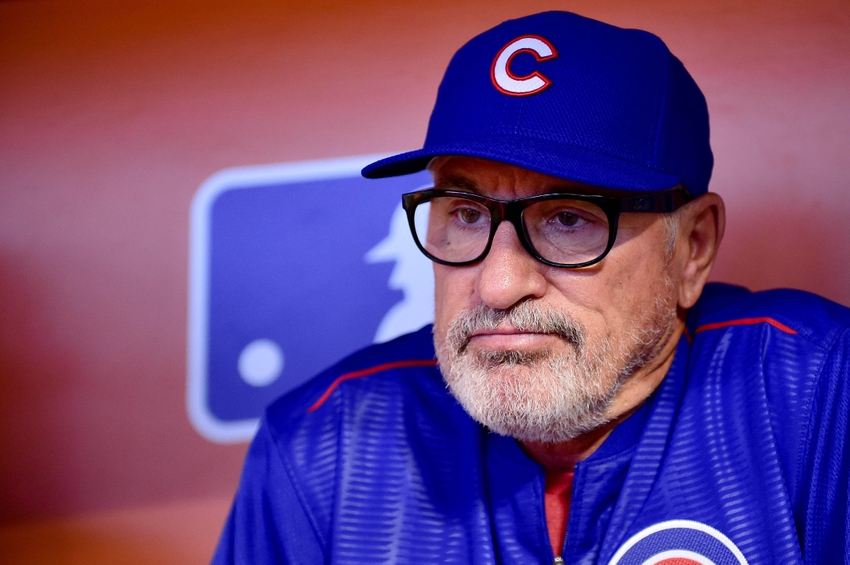 Word is that Chicago Cubs starter Jon Lester will pitch tonight at some point in the game. If that's the case, why not start him?
I've said this before. I always hesitate when it comes to questioning anything Joe Maddon does as a manager. Although, I was lost in trying to figure out why he used Aroldis Chapman in Game 6 the way he did, and then according to reports he expects Chapman to provide more of the same tonight.
But that was last night and Maddon and the Chicago Cubs got what they needed in a blowout victory that's producing near hysteria as Game 7 draws nearer.
For tonight, Maddon has decided to stay with the normal Cubs rotation that brings Kyle Hendricks to the hill to face Corey Kluber, who will be gunning for his third win in the Series and fifth overall in the postseason.
Now, for both teams there is no tomorrow and it will be an all-hands-on-deck scenario with even last night's starters coming in the game if necessary. And if the World Series was scheduled for eight games – which by the way did happen in 1912 when the Red Sox battled the Giants to a tie in Game Seven and played a Game 8 the following day – Jon Lester would be pitching tomorrow on normal rest.
More from Call to the Pen
So why isn't Joe Maddon putting his big gun out there to face the Indians' big gun? For one thing, Lester is primed for the task of pitching in this pressure-packed do-or-die game. He's been there and he's done it. While with Hendricks, can you be sure of what you'll be getting?
Moreover, if you bring Lester into the game as a reliever, it'll most likely be in a situation with runners already on base. And we all know the deal with his inability to throw to bases trying to hold runners close and preventing a stolen base. While on the other hand, Hendricks has an excellent move to first and he demonstrated it the other night when he picked a surprised Francisco Lindor off first.
Nevertheless, Hendricks is going through his pregame routine right now in preparation for his start tonight and Lester isn't. Meanwhile, Lester, the veteran, is preparing himself mentally to do something he hasn't done all season.
And it's just the beginning of the battle of wits between two of baseball's prime time managers. And the first pitch has yet to be thrown.
This article originally appeared on