Cardinals Sign Relief Pitcher Brett Cecil: Fantasy Fallout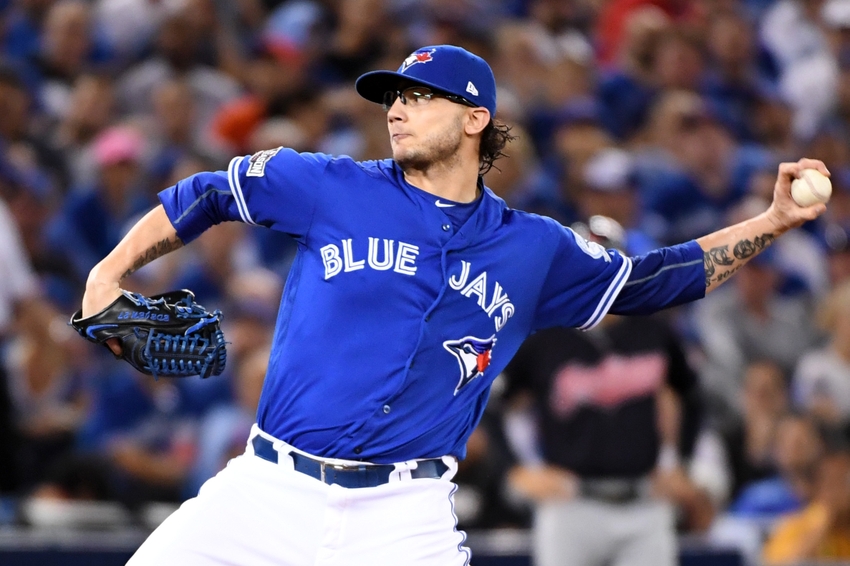 The Cardinals added a big piece to their bullpen by signing Brett Cecil to a four-year deal. What can we expect from him fantasy-wise in 2017?
The St. Louis Cardinals saw the Chicago Cubs win the World Series and are looking at ways to get back the division they once dominated. One area that they are looking to improve is their bullpen. The team ranked 13th in bullpen ERA. With the rumor of their closer moving to the rotation, the Cardinals need a replacement.
Enter Brett Cecil. After spending eight years in the American League East, he will now pitch in the National League Central. What kind of fantasy value will he have next season?
Cecil had a good season with the Toronto Blue Jays in 2016. In 54 games, he had a 3.93 ERA and 1.282 WHIP. He also had 45 strikeouts and eight walks in 36.2 innings. The combination of Roberto Osuna, Jason Grilli (for 46 games) and Cecil was the reason the Blue Jays made it as far as they did in the playoffs.
The rumor I am talking about is in reference to the Cardinals eyeing current closer Trevor Rosenthal as a potential starter. He hasn't started a game since 2012 with the Triple-A Memphis Redbirds.
More than likely, he will serve as a flexible relief pitcher, similar to Andrew Miller with the Cleveland Indians.
If he does move out of the closer role, Seung-hwan Oh and Cecil could compete for saves throughout the season.
The Blue Jays traded away Drew Storen to the Seattle Mariners before the trade deadline last season. Now, losing Cecil is a blow to the bullpen. Osuna may have more job security than many other closers in the league.
Cecil posted good advanced statistics. He had an 11.05 K/9, 1.96 BB/9 and 3.64 FIP, which is pretty much in line with his ERA. For the most part, he was able to keep opposing hits on the ground. He had a 42.0 ground ball rate and 30.0 fly ball rate.
Batters also had a hard time poking the ball to the other side, only a 21.6 opposite field hit percentage. However, when they did make contact, they had a 37.3 hard hit rate, five percent higher than his previous career high.
Cecil is a solid bullpen piece in both fantasy and reality. He is a second left-handed pitcher in the Cardinals bullpen. If he does get some save opportunities, his value rises. If he's just a middle relief pitcher or set-up man, he will only be owned in holds leagues.
More from Fantasy Baseball Crackerjacks
This article originally appeared on