Boston Red Sox Pitcher David Price Continues Philanthropic Ways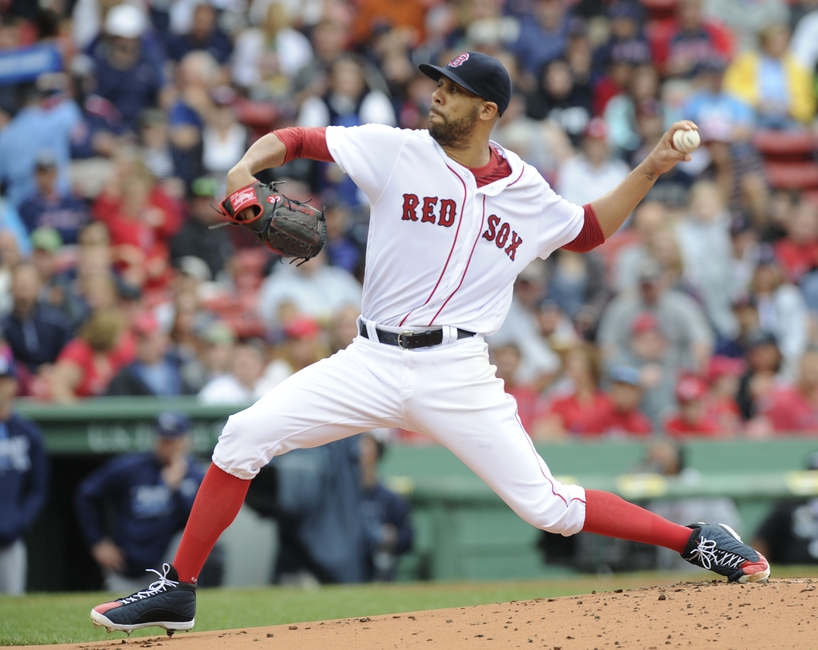 Boston Red Sox starting pitcher David Price has a history of charitable work and recently made a hefty donation to his alma mater.
Last December, David Price signed a huge seven-year, $217 million contract with the Boston Red Sox. By total value, it is the eighth largest contract in MLB history, right in between Joey Votto (10-year, $225 million) and Clayton Kershaw (8-year, $215 million).
For Price, making the kind of money most people can only dream about has allowed him to give back to some worthy causes. Recently, he gave $2.5 million to his alma mater, Vanderbilt. The money will be used to improve the school's baseball facilities, a $12 million undertaking. Former Vanderbilt players donated 60% of the overall cost, with Price's contribution being the single largest gift donated towards the project
According to the Associated Press, the plan involves a 30,000 square foot facility with open air batting cages, a weight room and cardio area, new offices, and operations space overlooking Hawkins Field at the left field wall. Price regularly credits his time at Vanderbilt with being a major factor for his success in the big leagues. He said, "I would not be where I am today, as a person or as a player, without the guidance, education, and support I received from Coach Corbin and from Vanderbilt."
More from Call to the Pen
David Price had a stellar career with the Vanderbilt Commodores before being the #1 overall pick by the Tampa Bay Devil Rays in the 2007 draft. While in college, Price was a Dick Howser trophy winner, Golden Spikes award winner, and collegiate baseball's Co-National Player of the Year. He is third in SEC-history with 441 career strikeouts.
This isn't the first time this year that Price donated to a worthy cause. In February, he donated $300,000 to help build a baseball field designed for disabled kids in Murfreesboro, Tennessee, Price's hometown. The field will be known as Miracle Field and will include lights, a scoreboard, covered bleachers, dugouts, concessions, and more. The most important factor is that the field is specifically designed for kids with disabilities, including those in wheelchairs. They hope to open the field by next spring. Price was there with a shovel at the groundbreaking ceremony.
Price said, "One day of a couple of hours of baseball doesn't raise a lot of eyebrows for myself or a lot of other people, but for these kids it's something they look forward to every day of the week leading up till Saturday. Just to be a part of that and help put one here in our hometown is very special."
Price's charitable work is a result of strong parental guidance when he was young. He has his own foundation called Project 14, which he created because of the encouragement of his parents. "My parents always told me that if I ever got in a position to give back to the community, I should, which is why I started Project One Four," said Price. The mission statement of Project One Four is to provide opportunities for the youth in the community to learn life skills in a safe and supportive environment and focuses on youth in the Middle Tennessee area.
Price recently hosted the ninth annual Project One Four Golf Classic at Old Fort Golf Course. At the event, Price said, "We've had dinners, golf tournaments, and bowling tournaments, and the people have really been supportive." His charity has also given away computers, backpacks, and clothes to youngsters in need.
This article originally appeared on