Atlanta Braves Morning Chop: Nats Closing in on a Sale?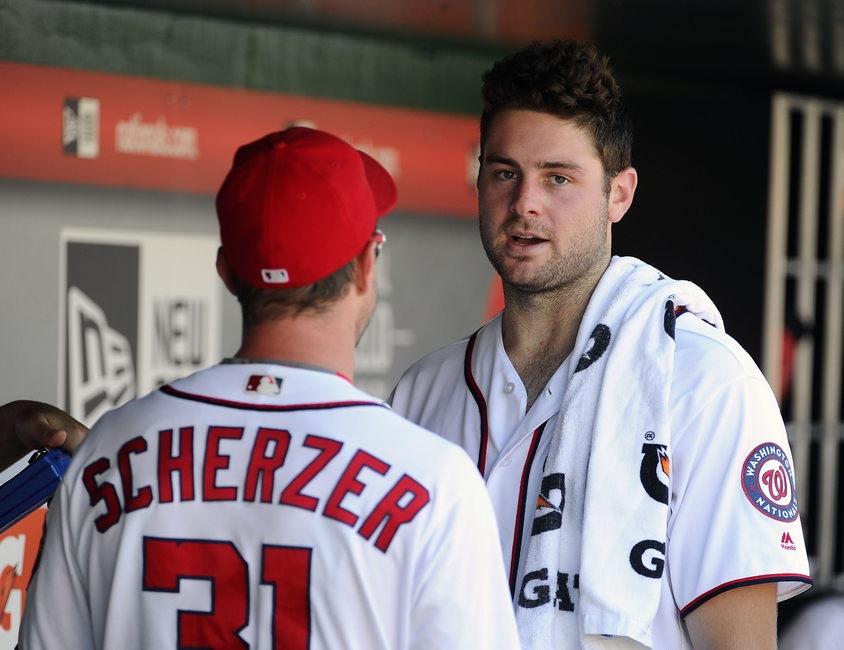 As of this writing, no team has yet found the finish line in a deal for Chris Sale, though the Nationals appear to be on the homestretch… which makes me wonder what the other offers really are.
The Atlanta Braves have been linked in talks about acquiring Chris Sale for weeks now.  So have the Nationals, with a few other clubs hanging around the sides of the pool.
Multiple reports indicate that the Nationals have the framework for a deal with the White Sox that involves both of their top prospects (if you don't count Trea Turner):  RHP Lucas Giolito and OF/CF Victor Robles.  There are no reports yet of other players involved; there is still some significant haggling going on about additional prospects, it seems.
That news came down at roughly 8:30pm last evening.  So what's the holdup?
It could be about Giolito.
Even fangraphs this morning is wondering out loud whether he's all that.  There's rumblings… and performance data that could give one pause on whether his status as a top prospect is correct.
Yeah:  2.17 ERA in AAA over just 37 innings…much worse in the majors, but I'll excuse that as growing pains.  His AA numbers average to about 3.40, which is still good, but as you look at the total body of work, you have to wonder if he can be the kind of major leaguer that his 65 Future Value scouting score suggests.  Or if he's just being rushed a bit.
Regardless of whether you believe me or fangraphs or even the MLB Pipeline folks (Giolito and Robles are their #3 and #10 overall prospects), it seems that the White Sox might be taking extra time to make sure before they pull this trigger.
Additionally, you'd have to wonder what the Braves are offering Chicago.  Frankly, if I'd have to think that if the Braves are offering Ozzie Albies and one of their major league arms (Matt Wisler or Mike Foltynewicz), then that's a better starting package than the Nationals are going with.
Or maybe Coppy is now offering that much, and that's part of the hold-up.
One thing for sure:  White Sox fans that were expecting any team's #1 through #4 prospects or the 'Shelby Miller Plus' deal are bound to be disappointed… no matter what the trade ultimately ends up becoming.  They have believed the pre-trade hype and that's going to hurt.
Also Cooking
Meanwhile, a couple of other Hot Stove options:
Here's the calculus for Rays on Chris Archer: Would they get any more now than, say, two years from now? Probably not. Thus, tough to deal.

— Jeff Passan (@JeffPassan) December 6, 2016
That's going to suggest 2 things to me:
The Rays will be much more inclined to deal one of their other rotation options this winter.  Not Archer.
The Braves may not want to bother.  Jake Odorizzi would have merit with 3 years of control, but not the rest of their staff.
Grant McAuley, in his coverage of the Winter Meetings, has raised the possibility of a Braves-A's lash-up to pursue Sonny Gray… more so than most have.
Gray is still a risk… definitely riskier than the other 'ace' pitchers on the market… but Oakland is a team that likes words akin to "upside" and "potential" (so do the Braves, for that matter), and thus in meaningful ways, it might be easier to make a deal with Oakland – if that's indeed what the Braves choose to do.
Thus far, there's essentially no trade winds blowing in any direction other than Ace Pitching for Atlanta, though the most favored direction for those winds could be snuffed out at virtually any point today.
This article originally appeared on