Atlanta Braves Go with Snitker AND Washington; Details Have Me Curious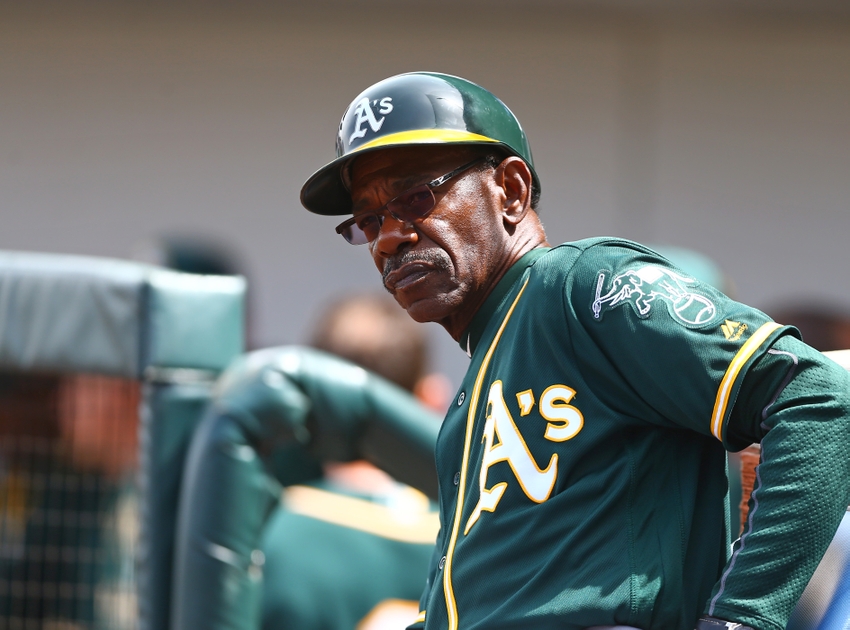 The Atlanta Braves have named Brian Snitker the full-time manager, among other moves as well. There are some curiosities surrounding these moves, too, and I think this was a "this will do for now" hiring.
Yes, the hunt is over, for now, on who the Atlanta Braves will have managing the club in 2017 (and possibly 2018 – more on that later).
Alan has enlightened all of us on the news already, and has laid out the moves in nice detail. However, within those details, there lies some glaring curiosities.
In the announcement by the Braves this morning, there were some questions pop into my head.
Why only a one-year deal?
If Ron Washington is now third base coach, was he the preferred man over Brian Snitker?
In a Facebook post this morning, on the Braves official Facebook page, Braves GM John Coppallela gave his reason for choosing Snitker.
"Brian earned this opportunity through his dedication to the Braves and to our players, we are excited for the energy and momentum he will bring into SunTrust Park next season." – Atlanta Braves GM, John Coppallela
Atlanta has typically hired managers under terms of 2 or 3 year deals with the club option for another year. Hence, my questioning of the 1 year deal and club option for 2018.
What purpose does this serve? Why such a noncommittal one year deal? It just doesn't speak to the narrative that we've been led to believe.
The narrative of someone being brought in to lead this team (young team) for the next 5-7 years or longer appears to be lost, at least to me. So, here's is what I think happened.
Fantasy Baseball Crackerjacks

4w
Braves Ender Inciarte Tremendous 2nd Half: Waiver Worthy?
The Braves loved the idea of Washington being part of the organization. However, after what happened under Snit, the obligation was overwhelming to retain him.
That said, the one year deal, to me, is essentially another "interim" tag. I really think the Braves wanted Washington to lead the club. This is why he is now 3B coach.
If Snit falters this season, and God forbid is fired, then Washington slides in as the manager, no interim tag applied.
The scenario and set-up, now that it is official, is interesting. I like Washington the baseball man, I'm not sold on Washington the man.
BUT, I trust Coppy and Hart. If they were convinced that Washington has left his past behind him, then I am comfortable with him possibly sliding in as the manager.
However, that begs the question … what about the long-term solution? If Black was out of the running early, and it was between Washington and Snit, then who are the Braves really after?
Honestly, neither Snit nor Washington are spring chickens anymore. There has to be an ulterior motive to the curious lack of length in the contract to Snitker.
Obviously, I think they are leaving their options open for the foreseeable future. I'm not sure how the year-to-year approach makes sense based off the narrative we've been hearing.
Who's young enough to lead this young, talented crop of players?
Is Chipper Jones really the heir apparent? OR, was Terry Pendelton who they wanted, but thought rewarding Snitker's loyalty and results the plan all along?
This article originally appeared on