Atlanta Braves Expected to Name Brian Snitker as Manager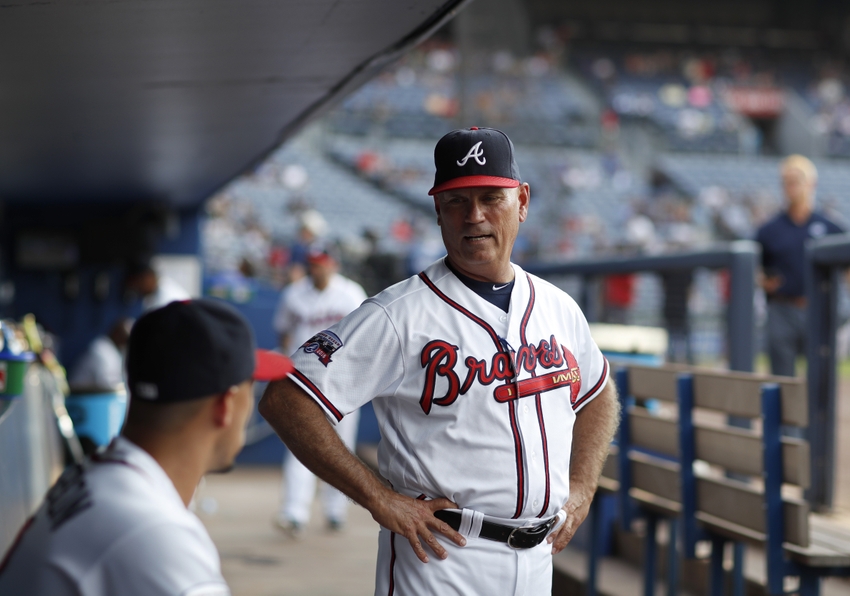 After finding success as the interim manager of the Atlanta Braves this season, Brian Snitker is expected to be named as the team's new manager in the coming days.
The Atlanta Braves are among the most attractive managerial jobs as the offseason approaches, but it looks as if the team has already selected their new manager.  Brian Snitker, who was the team's interim manager after Fredi Gonzalez was fired in May, is expected to be named as the Braves manager at a time in the near future that doesn't interfere with MLB's postseason schedule, as reported by Mark Bowman of MLB.com.
Before Snitker took over as interim manager, the Braves were an absolute mess.  At 9-28, Atlanta was in a dark stretch with very little hope for the rest of the season.
But Snitker changed that.
The Braves went 59-65 after Snitker took over, and finished the season 68-93 – which is actually a marked improvement over the pace they set under Gonzalez.  Bowman noted that the Braves won 20 of their final 30 games, and 12 of their final 14.  While their roster toward the end of the season was slightly improved from the start of the season, the culture Snitker implemented was a major reason for the improvements.
What's impressive about the improvements is Snitker's ability to lead the team despite a dreadful offense.  The Braves finished the season with just 122 home runs, which was last in the league, and were 29th in runs scored with 649.
The pitching staff was nearly just as bad, but solid seasons from Julio Teheran and Mike Foltynewicz in the rotation bode well for the future.  However, a lot of work needs to be done to correct issues with Aaron Blair, Matt Wisler and reliever Arodys Vizcaino.
Despite the team's issues, Snitker has a solid collection of young talent in Dansby Swanson and Mallex Smith to build toward the future – along with veterans like Freddie Freeman and Matt Kemp.
While Snitker had been the front runner since the season ended, it was reported that the Braves have also looked at veteran managers Ron Washington and Bud Black.  Washington impressed the Braves with his time in Texas, but the personal issues that ultimately led to his departure from the Texas Rangers left members of Atlanta's front office with concerns.
Snitker's lengthy experience – he's been a player, coach or manager at the minor league level since 1977 – is ultimately the reason he's expected to be named manager.
The Braves may still struggle next season, but Snitker looks to be fit to mold the team's collection of talent into a cohesive unit.
More from Call to the Pen
This article originally appeared on