D-backs president says they'll spend in offseason, explains recent moves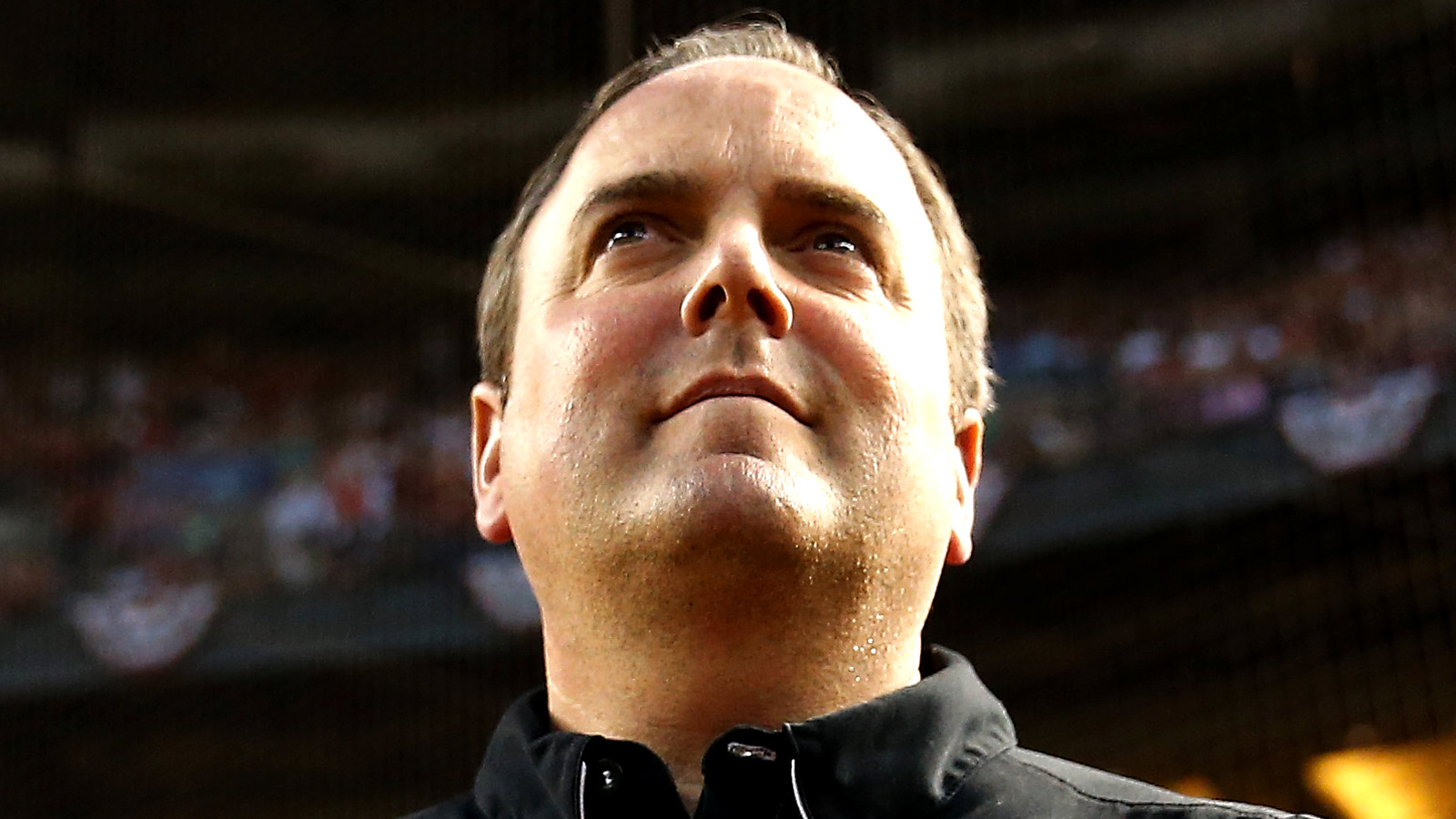 After a quiet trade deadline and a few moves through waivers, Arizona Diamondbacks fans are trying to understand the mentality of the team's front office.
While the D-backs were linked to a few star players, including Cincinnati Reds closer Aroldis Chapman heading up the July 31 non-waiver trade deadline, they didn't make any moves, opting instead to deal pitcher Oliver Perez and infielder Cliff Pennington through waivers later on.
Diamondbacks president Derrick Hall reveals that the team's brass is gearing up for an eventful offseason with the money it's saved from those deals and prior ones as well.
"[The money] is definitely going to be spent in the offseason, for sure," Hall said in a radio interview with Arizona Sports 98.7 FM. "Naturally, we put [waiver] claims in, and if we're able to make deals with teams, we're going to and that money will be spent there, but we had to make decisions recently with really good guys that just made sense for us, not only for this year, but for the future as well."
Hill elaborated on the team's recent waiver moves, in which the D-backs received prospects for established major-leaguers.
"Somebody scratches their head and says, 'Wow, you moved Pennington!' Well, it's tough to do," he said. "However, if he's not going to be part of your plans and you made a trade that included [infielder Phil] Gosselin, who is just about ready to come off the DL and be placed on the active 25-man roster, it's a move that you can make because you're also bettering yourself."
Hill believes the team was merely maximizing the opportunity in both cases.
"In the deals with Pennington and Perez, we did save a little money, but more importantly, we were able to move two guys that likely won't be here next year for prospects, again," he said. "And we brought in talent, too."
(h/t Arizona Sports)