Andrew Bailey re-signed to one-year deal, ready to help out Halos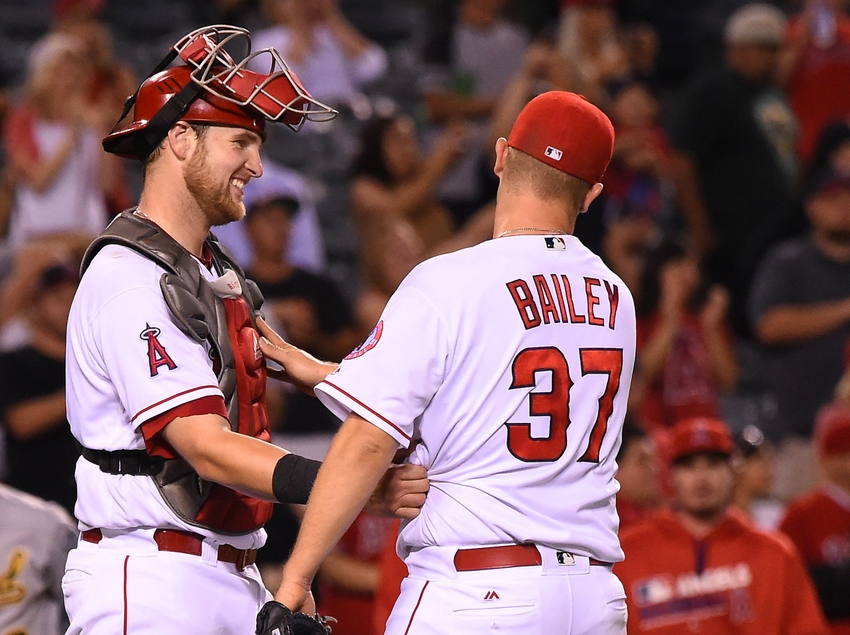 RHP Andrew Bailey  will be another option as a closer for the LA Angels next year.
The team re-signed Andrew Bailey to a one year, $1 million contract, to prevent wounds from happening this year that happened last year.
This signing is positive news for a franchise coming off one of their worst seasons in awhile. They had all the pieces to be a playoff team, but couldn't convert. They have now missed the playoffs for two consecutive years.
LA didn't miss the playoffs for lack of effort. It was that they couldn't produce in the start of the season. This team was trying and working hard all season.
Despite the obvious reasons, there are valid reasons why they didn't make the playoffs.
One of these reasons is injuries to multiple key players especially to their bull-pen. Their bull-pen is the key cog to their defense. When newcomers  with little professional experience start it shows  in games as the LA Angels struggled. These players turned it around in the second half of the season.
Also, their star pitcher, Garrett Richards, was out with an elbow injury.
LA looked for other pitchers throughout the league as other their were injured.
They found a few and some current Angels pitchers recovered and stepped up as well.
Los Angeles signing Andrew Bailey is a  smart off-season move. They still have Jared Weaver who can pitch multiple innings, if not a complete game then bring in Andrew Bailey to finish, therefore their pitchers stay healthy.
Another reason they struggled was their ability to close out games and make plays in the moments that mattered. Their star players such as Mike Trout and Albert Pujols had trouble connecting their bats to the ball until after the All-Star Break.
All LA Angels fans are hoping that Andrew Bailey is a great answer. His defensive prowess can help him be a leader on the team. Hopefully his performance on the mound can carry over to other players on the team.
Andrew Bailey brings a great work ethic and his statistics prove he works hard. He was once rookie of the year, now he is 32 and his statistics show he has logged six saves, along with a 2.38 era.
This is what the Angels need! A player who is a leader on defense and who can stay healthy. The Angels are hoping he can be a leader for those players on offense as well.
Andrew Bailey brings discipline, strong work ethic, energy, and emotion.
This article originally appeared on