Fantasy waiver wire adds Week 6
I'm seeing some weird transactions in my fantasy leagues, with good players getting waived by impatient owners. Watch the wire, folks. You never know what you'll find.
Here's our latest edition of Free Agent Frenzy. Please note that, as in past seasons, no player will be mentioned in this space more than once in a four-week span, because we don't want to beat you over the head all year long about the same players. Let's get going!
Catcher: Wilson Ramos, Nationals (owned in 2.1 percent of FOXSports.com leagues) Ramos was activated from the disabled list on Monday, and figures to share time behind the plate with Kurt Suzuki. Most catchers don't play every day, and the ones that get the most time are really good (and are therefore already owned). In Ramos' only full season as a big leaguer – 2011 – he batted .267 with 15 home runs and a .779 OPS. That's pretty good, and at age 25, he's capable of a repeat.
Digging deeper: Carlos Corporan, Astros (0.0 percent owned) is Jason Castro's backup in Houston, and has started three times in the last nine games. Corporan hit 10 homers in 284 at bats between Triple A and the majors last season, giving him more pop than your average AL-only backup.
First base: Brandon Moss, A's (owned in 22.6 percent of FOXSports.com leagues) Moss hit 36 home runs between Triple A and the majors last season, and has started 2013 with a .292 BA, four home runs, 19 RBI and 17 runs scored in 25 games. Is he for real? Probably not, as his strikeout rate (29 K in 89 at bats) is among the majors' worst. However, that doesn't mean he can't slug four or five homers per month in an almost-everyday role.
Digging deeper: Chris Parmelee, Twins (0.5 percent owned) isn't loaded with power, but he plays most days for the Twins, is eligible at 1B/OF, and projects to hit about 15 home runs with a solid batting average. In a 14- or 16-team mixed league, you could do worse when looking to fill an open spot.
Second base: Jeff Keppinger, White Sox (owned in 18.2 percent of FOXSports.com leagues) Keppinger's biggest plusses for fantasy owners are his batting average, his regular playing time, and eligibility at 1B, 2B and 3B. He's a career .284 hitter, and while his power isn't eye-catching, he could reach double digits at The Cell after hitting nine homers for the Rays last season. Keppinger came off the DL Wednesday after missing time with a back injury, and looks to be the Chisox' everyday second baseman while Gordon Beckham is out.
Digging deeper: You didn't pick up Ryan Raburn, Indians (12.7 percent owned) before he hit two home runs on Monday AND Tuesday? Really? OK, neither did I. Raburn will have a tough time finding at bats after Michael Bourn comes off the DL, but since Bourn hasn't even taken batting practice yet, you've got some time to ride Raburn. He spends most of his time in the outfield these days, but second base is where he'll give you value. He's been a popular player this week, so move quickly.
Third base: Nolan Arenado, Rockies (owned in 11.3 percent of FOXSports.com leagues) The Rox called up Arenado prior to Sunday's game, and he'll play every day for the foreseeable future. Thanks to his new best friend Coors Field, the 22-year-old looks to be a .270-.280, 15-homer guy in the short term. There are some underachieving third basemen – I won't name any names, but one rhymes with "Foo-STAK-as" – that you can consider cutting to give Arenado a chance.
Digging deeper: Conor Gillaspie, White Sox (1 percent owned) will have his playing time somewhat threatened by Keppinger's return to action, but as long as Gillaspie keeps hitting, they're not going to take him out much so that Tyler Greene can play second base. Gillaspie has three home runs in 69 at bats, and hit 14 in 108 games at Triple A last season. He might still be on the wire in your AL-only league, and could offer some short-term value in deeper mixers.
Shortstop: Zack Cozart, Reds (owned in 13.3 percent of FOXSports.com leagues) Geez, would this guy maybe walk once in awhile, and get a hit occasionally? That's what many of Cozart's owners were thinking before they dropped him, and while some of their frustrations were justified, he's not this bad (see his .191 BABIP for evidence of some really bad luck). Cozart has four home runs so far, and could approach 20 this season. So, he might bat .240 or .250. The free-agent pool isn't exactly full of Cal Ripkens, you know.
Digging deeper: Chris Getz is slumping in Kansas City, and Johnny Giavotella hasn't gotten the call from Triple A yet. Elliot Johnson (0.1 percent owned) has been the recent beneficiary of this turn of events, starting three straight games and four of the last six at second base. Johnson isn't much of a hitter, but he had six homers with 18 stolen bases in 323 plate appearances for the Rays in 2012. Until the Royals call up Johnny G, Johnson can offer some AL-only middle infield assistance.
Outfield: Michael Saunders, Mariners (owned in 5.4 percent of FOXSports.com leagues) Saunders' inclusion here isn't just related to his recent hot streak since coming off the DL. He had 19 homers and 21 stolen bases last season for the Mariners. Yes, he batted .247, and doesn't project to improve on that this season. He's a free-agent target, for crying out loud. Stop being so picky.
Digging deeper: I just saw Andy Dirks, Tigers (1 percent owned) get dropped in an AL-only league, and since his track record suggests that this season's slow start is an aberration, you should snatch him up if you can. For NL-only owners, Eric Young (1.1 percent owned) may be only playing part-time, but he could still steal 20 bases.
Starting pitcher: Phil Hughes, Yankees (owned in 12.8 percent of FOXSports.com leagues) Go ahead, call me a homer. Hughes' ERA may be an unsightly 4.67, but his 25 strikeouts against just five walks in 27 innings warrant your attention. His unlucky .367 BABIP suggests that the ERA will come down, too. Yankee Stadium won't help Hughes any, but a sub-4.00 ERA is within reach.
Digging deeper: I think I drafted Kevin Slowey, Miami (2.8 percent owned) in 2008, and 2009, and 2010 … damn him! Anyway, Slowey has a 2.15 ERA with a 1.01 WHIP in six starts, with four of them being in the pitcher-friendly confines of Marlins Park. Slowey's excellent control limits the trouble he gets into – sometimes, anyway – and the thought here is that he's worth a look in deeper mixed formats. You might already be too late in your NL-only league, but look anyway.
Relief pitcher: Bobby Parnell, Mets (owned in 17.7 percent of FOXSports.com leagues) Parnell now has a closer job to go with his high-90s heat, and the way he's pitching, it doesn't look like he'll cough it up to a mediocrity like Frank Francisco later this month. Parnell has only three saves because his team isn't winning much, but the chances will come. Get him while you still can.
Digging deeper: A.J. Ramos, Marlins (0.0 percent owned) has been one of the Marlins' few bright spots, posting a 3.38 ERA with 18 whiffs against six walks in 16 innings. Ramos appears to be the team's closer of the future after holding the role for three full seasons in the minors, and striking out 288 batters in 211 1/3 innings as a farmhand. If you can grab Ramos in an NL-only league, or stash him in a deep mixed circuit, do it.
The Fish have traded Hanley Ramirez, Jose Reyes and Josh Johnson in the last 12 months. You think they're going to be stubborn about dealing Steve Cishek and then handing the ninth-inning duties to Ramos?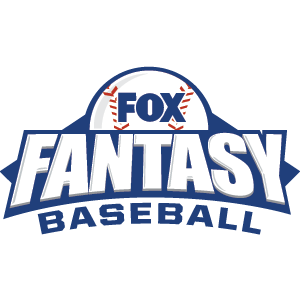 FOX Fantasy Baseball
Join or Create a Free League
Play Now!