Taking a gander at Verlander in 2012
Note: updated April 3
Admit it.
Late last week you picked up a baseball and mouthed the name "Jamie Moyer" to yourself. The 49-year-old lefty opens the 2012 season as the No. 2 pitcher in the Colorado rotation. Rockies fans are certainly split about his ability to claim such a lofty role on the staff (my friends in Denver are just short of incensed), but it's an interesting story to watch this spring. Moyer pitched to a 2.77 ERA in 13 innings.
Make sure you stretch before you start firing fastballs off of the wall at your local school.
Moyer certainly isn't fantasy-worthy, but his starts will garner a lot of attention out of the gate. Let's celebrate the hurlers on the top of the fantasy marquee.
1. Justin Verlander, DET:
2011 Stats: 24 Wins, 2.40 ERA, 0.92 WHIP, 250 K
Analysis: Verlander had been one of the most effective pitchers for years. He became the game's most dominant hurler in 2011 and crushed his previous career mark in wins with 24.
Verlander reduced his ERA by nearly a full run from 2010 and 1.14 runs lower than his career mark. He's averaged nearly three strikeouts per walk during his career and earned at least 17 wins in five of the past six seasons. Verlander is an innings horse, and he has two studs in the back of the bullpen in Benoit and Valverde to close things out.
2. Roy Halladay, PHI:
2011 Stats: 19 Wins, 2.35 ERA, 1.04 WHIP, 220 K
Analysis: Halladay's injury-shortened seasons of 2004 and 2005 are now a distant memory. He's started at least 31 games in six consecutive seasons and completed an average of 7.6 complete games per season during this stretch. Halladay has also pitched to a sub-3.00 ERA in four consecutive seasons, including a composite 2.58 ERA in two years for the Phillies.
Halladay struck out 6.75 batters per walk in this two-year period and logged a 1.04 WHIP in both seasons.
3. Clayton Kershaw, LAD:
2011 Stats: 21 Wins, 2.28 ERA, 0.98 WHIP, 248 K
Analysis: The Dodgers didn't have much to celebrate in 2011, but Kershaw did pull down individual honors by winning the NL Cy Young Award.
– His strikeout rate exploded.
– He improved his walk rate markedly over his 2010 effort.
– He single-handedly willed his way to a total of 21 wins.
Kershaw has pitched to a composite 2.63 ERA in the past three years with a record of 42-23 and 9.5 strikeouts per nine innings pitched.
4. Cliff Lee, PHI:
2011 Stats: 17 Wins, 2.40 ERA, 1.03 WHIP, 238 K
Analysis: Lee was dominant in his return to Philadelphia during the 2011 season. He posted a career-low ERA 2.40 ERA, a full 1.25 runs lower than his career mark, and struck out 5.7 batters per walk issued (1.02 per IP).
He's a durable, four-category stud for fantasy owners. Lee has pitched at least 212 1/3 innings in four consecutive seasons and has topped 200 innings six times in his career. The only question concerning his ceiling is whether the members of the Philadelphia offense will stay healthy.
5. Tim Lincecum, SF:
2011 Stats: 13 Wins, 2.74 ERA, 1.21 WHIP, 220 K
Analysis: "The Freak" was the victim of bad luck last season in San Francisco. He pitched to a stellar 2.74 ERA, but finished the year with just 13 victories in 33 starts (his lowest win total in four seasons). Shake it off.
Lincecum can't control the win category. He will contribute stellar numbers to the other three standard categories for starting pitchers. Lincecum owns a composite 2.98 ERA with a 1.18 WHIP and 9.9 strikeouts per nine innings pitched.
6. C.C. Sabathia, NYY:
2011 Stats: 19 Wins, 3.00 ERA, 1.23 WHIP, 230 K
Analysis: Each year, somebody writes about the inevitability of Sabathia breaking down because of his size and conditioning. We're still waiting for that to occur. He's pitched at least 230 innings in five consecutive seasons and at least 180 1/3 innings in 11 straight seasons.
In three seasons in New York, Sabathia has amassed 59 wins with a composite 3.18 ERA. He's averaged 7.97 strikeouts per nine innings.
7. Jered Weaver, LAA:
2011 Stats: 18 Wins, 2.41 ERA, 1.01 WHIP, 198 K
Analysis: Weaver earned a career-best 18 wins in 2011. Along the way, he signed a five-year contract extension to stay with the Angels and left money on the table. That money was then tossed into the big pile offered to Albert Pujols, and the issue of run support was mostly solved.
He's improved his ERA and WHIIP totals in three consecutive seasons and logged a career-high 235 2/3 innings on the mound. Weaver has averaged 3.17 strikeouts per walk during his career and keeps getting better.
8. Felix Hernandez, SEA:
2011 Stats: 14 Wins, 3.47 ERA, 1.22 WHIP, 222 K
Analysis: It's hard to believe that Hernandez has already completed six complete major league seasons. During this period, Hernandez has posted a composite 3.28 ERA while striking out 8.2 batters per nine innings. His run support is always in question, so counting on a sizable win total is a dangerous proposition (13.5 per season during this six-year span). However, Hernandez has proven durable and contributes strong totals in three standard categories.
9. Dan Haren, LAA:
2011 Stats: 16 Wins, 3.17 ERA, 1.02 WHIP, 192 K
Analysis: Haren struggled to a bloated 4.60 ERA in the first half of the 2010 season for the Diamondbacks before joining the Angels for the stretch run. In 48 games as a member of the Angels, Haren has earned 21 wins while posting a composite 3.08 ERA and striking out 4.6 batters per walk issued.
10. Cole Hamels, PHI:
2011 Stats: 14 Wins, 2.79 ERA, 0.99 WHIP, 194 K
Analysis: Will he sign an extension or will Hamels test free agency? That question will be asked frequently as we charge toward opening day. For now, I'll just nod to Hamels' dominance in Philadelphia.
Hamels posted his second straight top-tier season for the Phillies in 2011. He's pitched to a composite 2.92 ERA with 26 wins in 64 starts. He's also averaged 8.6 strikeouts per nine innings pitched and 3.86 strikeouts per walk issued during this two-year stretch.
11. Zack Greinke, MIL:
2011 Stats: 16 Wins, 3.83 ERA, 1.20 WHIP, 201 K
Analysis: It was a tale of two seasons for Greinke in his introduction to Milwaukee. He matched his career high with 16 wins and logged a ridiculous strikeout rate of 10.5 per nine innings (4.5 per walk issued).
Greinke struggled through the first half of the 2011 season and posted an abysmal 5.45 ERA despite generating a solid 1.25 WHIP (six strikeouts per walk). He decreased his hit rate in the second half and allowed fewer home runs. The result was a second-half ERA almost three runs lower than his first-half performance. Year two in the National League will produce huge results.
12. Jon Lester, BOS:
2011 Stats: 15 Wins, 3.47 ERA, 1.26 WHIP, 182 K
Analysis: Lester was the preseason choice of many (myself included) for the AL Cy Young Award in 2011. Alas, sub-par efforts in May and September (5.45 ERA) betrayed the brilliance of his other 19 starts (2.40 composite ERA).
In the past four years, Lester has averaged 16.3 wins with a composite 3.33 ERA. He's been a top-notch strikeout artist in the past three years (9.4 strikeouts per nine IP).
13. Stephen Strasburg, WAS:
2011 Stats: 1 Win, 1.50 ERA, 0.71 WHIP, 24 K (5 starts)
Analysis: Are you ready for Act II? Strasburg returned from Tommy John surgery to make five September starts for the Nationals. He was positively brilliant, pitching to a dominant 1.50 ERA with 12 strikeouts per walk (one strikeout per inning) and limiting opponents to 15 hits.
The Washington Post advises that Strasburg will be capped at 160 innings. We've seen enough to know about his huge strikeout punch (116 in 92 career innings) and to recognize that that he has tremendous control. National League batters are on notice. Prepare for the hype machine to get jumpstarted in Washington.
14. David Price, TB:
2011 Stats: 12 Wins, 3.49 ERA, 1.14 WHIP, 218 K
Analysis: Price left more balls up in the zone last season and surrendered seven more home runs than he did in 2010. In particular, Price posted a dismal July with a bloated 5.04 WHIP. As a result, his ERA increased by three quarters of a run despite an improved WHIP and higher strikeout rate. He earned a 3.24 ERA in his other 29 starts.
15. Matt Cain, SF:
2011 Stats: 12 Wins, 2.88 ERA, 1.08 WHIP, 179 K
Analysis: Cain was a hard-luck pitcher in the 2007 and 2008 seasons, producing 15 wins against 30 losses while pitching to an ERA lower than 4.00 (3.71). In the past three seasons, Cain has elevated his game and pitched to a composite 2.97 ERA while averaging 13 wins. He averaged 2.7 strikeouts per walk during this period and allowed 7.4 hits per nine innings.
Cain has yet to post a huge win total, but the peripheral numbers are enticing.
16. Yovani Gallardo, MIL:
2011 Stats: 17 Wins, 3.52 ERA, 1.22 WHIP, 207 K
Analysis: Gallardo won a career-high 17 games for the Brewers last season and topped the 200-inning mark for the first time in his career. More importantly, Gallardo reduced his walk rate for the second straight season and lowered his WHIP to a career-best 1.22.
He served up a ton of home runs (27), but struck out 3.5 batters per walk issued to mitigate the overall damage. Gallardo has earned a solid, albeit unspectacular, 3.69 ERA in his three complete major league seasons.
17. Ian Kennedy, ARI:
2011 Stats: 21 Wins, 2.88 ERA, 1.09 WHIP, 198 K
Analysis: The former first-round pick of the Yankees produced a solid, albeit unspectacular, first season as a starter for the Diamondbacks in 2010. His strikeout rate and low hit rate that season had fans and fantasy owners optimistic about his 2011 campaign, but nobody could have expected the level of dominance they received. Kennedy pitched to a 2.88 ERA and struck out 3.6 batters per walk issued. Additionally, he allowed just 7.5 hits per nine innings of work. I'm curious to watch him in his third year.
18. Madison Bumgarner, SF:
2011 Stats: 13 Wins, 3.21 ERA, 1.21 WHIP, 191 K
Analysis: I've been banging the drum for Bumgarner since 2008. OK, so I had plenty of time to build the bandwagon before everyone piled on in 2010. In 51 starts over the past two seasons, Bumgarner has pitched to a composite 3.14 ERA while striking out 7.9 batters per nine innings pitched. There's still room to improve his hit rate, but this 22-year-old lefty is improving by the start (2.52 ERA after the All-Star break).
19. Josh Johnson, MIA:
2011 Stats: 3 Wins, 1.64 ERA, 0.98 WHIP, 56 K (9 Starts)
Analysis: Johnson has reportedly thrown pain-free three times per week for the past month. He's on the comeback trail from a shoulder injury that forced him to shut things down in mid-May. Johnson had pitched to a dominant 1.64 ERA with 8.4 strikeouts per walk and nearly three strikeouts per walk.
If he's sound, there's an "Ace" at the head of the Miami rotation. At this time, he's charging directly to an opening day start. Remember, Johnson pitched to a strong 2.80 ERA in the previous two seasons.
20. Adam Wainwright, STL:
2011 Stats: Missed 2011 – 20 Wins, 2.42 ERA, 1.05 WHIP, 213 K
Analysis: The Cardinals lost Albert Pujols to the Angels in free agency this offseason, but they'll get a boost in the rotation with Wainwright's return. Wainwright has experienced no setbacks in his recovery from Tommy John surgery and is slated to toe the rubber in the opening series. In fact, Wainwright has not allowed an earned run this preseason.
Wainwright had won 39 games in the two seasons prior to his injury with a composite 2.52 ERA and a huge strikeout rate. Trusting owners may receive a huge bargain with this speculative pick.
21. James Shields, TB:
2011 Stats: 16 Wins, 2.82 ERA, 1.04 WHIP, 225 K
Analysis: Shields experienced a career year for the Rays in his fifth full season. He produced new career marks in each of the four standard categories. Shields logged a career-high 249 1/3 innings pitched, his fifth straight season with at least 203 1/3 innings of work. He eclipsed the 200-strikeout mark for the first time in his career (225) and lowered his ERA by over two full runs.
Most importantly, Shields lowered his hit rate markedly. He's going to give up a ton of home runs (24 or more in each of those five seasons), so keeping his overall hit rate down is paramount to his success.
22. Mat Latos, CIN:
2011 Stats: 9 Wins, 3.47 ERA, 1.18 WHIP, 185 K
Analysis: Latos started the season with a shoulder injury, but still took the hill 31 times last year. He regressed from his 2010 breakthrough campaign and saw his ERA increase by over one half of a run. Latos was hampered by the Padres' anemic offensive production and generated just nine wins.
However, he still struck out three batters per walk and registered a strong 1.18 WHIP. He'll see better support in Cincinnati, but he'll need to improve on his groundball-to-fly ball ratio (0.81) to survive this venue.
23. C.J. Wilson, LAA:
2011 Stats: 16 Wins, 2.94 ERA, 1.19 WHIP, 206 K
Analysis: Wilson posted a career year in his second season as a starter for the Rangers and then promptly jumped ship to join the Anaheim staff (or is it Los Angeles?). He was fantastic as a starter for two years with the Rangers after leaving the Texas bullpen. Wilson won 31 games in 67 starts while pitching to a composite 3.14 ERA. He's a prime strikeout artist (7.92 strikeouts per nine IP). He'll pitch in a more advantageous ballpark in Anaheim with Torii Hunter available to track balls down in the outfield. I'm eager to see him in this new venue.
24. Dan Hudson, ARI:
2011 Stats: 16 Wins, 3.49 ERA, 1.20 WHIP, 169 K
Analysis: Hudson shone in his first full season in the Arizona rotation after pitching in parts of previous seasons with the White Sox and Diamondbacks. He struck out 3.38 batters per walk issued and allowed one hit per inning (217 hits in 222 IP). Hudson's strikeout rate dipped in the second half of the season, but he pitched more
effectively in his final 14 starts. He reduced his ERA by over one half of a run and pitched to a 1.14 WHIP.
25. Tommy Hanson, ATL:
2011 Stats: 11 Wins, 3.60 ERA, 1.17 WHIP, 142 K
Analysis: Hanson has been a fantastic contributor to fantasy rotations when healthy, but shoulder issues persist. He has earned three consecutive double-digit win seasons with a composite 3.28 ERA, 1.18 WHIP and nearly three strikeouts per walk.
Hanson was involved in a car accident on his way to spring training and sustained a concussion, but has shown no ill effects from the incident. He'll start the Braves' opener against the Mets.
26. Yu Darvish, TEX:
2011 Stats: 18 Wins, 1.44 ERA, 0.83 WHIP, 276 K
Analysis: Given the bidding process that took place for the rights to talk to Darvish about a contract, expectations are high in Texas for the 25-year righty. I believe that he can meet those lofty projections and yield top-20 numbers
He obliterated opposing batters during his five years with the Hakkaido Nippon Ham Fighters. Darvish pitched to a ridiculous 1.72 career ERA with a record of 76 wins and 28 losses. He allowed just 39 home runs in over 1,000 innings pitched. Oh, Darvish also struck out 4.9 batters per walk.
Darvish's potential is being examined against Daisuke Matsuzaka's arrival to Boston. If he can avoid the hefty walk total that has plagued Matsuzaka, then the sky is the limit while pitching behind this potent Texas lineup.
27. Gio Gonzalez, WAS:
2011 Stats: 16 Wins, 3.12 ERA, 1.32 WHIP, 197 K
Analysis: Gonzalez became a fantasy hero during his two-year run as a starter in Oakland. He earned 31 wins in 65 starts and logged back-to-back 200-inning campaigns. Gonzalez averaged 8.22 strikeouts per nine innings to help offset his bloated walk rate (4.1 walks per nine IP). He's part of an impressive trio at the front of the Washington rotation for 2012.
28. Ricky Romero, TOR:
2011 Stats: 15 Wins, 2.92 ERA, 1.14 WHIP, 178 K
Analysis: Romero has quietly produced three strong seasons for the Blue Jays. He's generated a composite 3.60 ERA and has improved his overall performance in back-to-back years (2.92 in 2011, a full 0.8 runs lower than his 2010 mark). Romero has averaged 7.3 strikeouts per nine innings and two strikeouts per walk.
29. Matt Moore, TB:
2011 Stats: 1 Win, 2.89 ERA, 1.29 WHIP, 15 K
Analysis: Fantasy owners anxiously anticipated the arrival of this 22-year-old lefty last season. Moore had pitched to a record of 12-3 with a ridiculous 1.92 ERA in 27 starts before getting called up by the Rays. He mowed down opposing batters at a rate of 12.2 strikeouts per nine innings and is considered the "can't miss" hero of 2012.
30. Michael Pineda, NYY:
2011 Stats: 9 Wins, 3.74 ERA, 1.10 WHIP, 173 K
Analysis: Pineda posted big numbers as the tag-team partner for Felix Hernandez as a rookie in Seattle, but was dealt to New York this offseason. He struck out one batter per inning pitched and averaged 3.1 strikeouts per walk issued. Opponents generated a composite .211 batting average against Pineda last season.
Of course, Pineda was an ordinary pitcher away from the spacious confines of Safeco with a 4.40 ERA. As such, it will be interesting to see how the 23-year old righty adapts to the Bronx and pitching in the AL East. We certainly know that he'll see more offensive support than he did in Seattle.
* Pineda starts the year on the disabled list because of a shoulder inflammation. Watch his progress and approach with caution.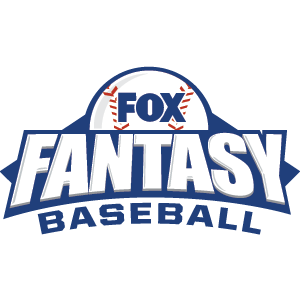 FOX Fantasy Baseball
Join or Create a Free League
Play Now!