Lohse, Zito off to hot starts
So here we are, nearly a month into the season. As is the case every year, we have surprises on both the good and bad sides of the pitching ledger. Pitchers with great track records are off to horrible starts while others have defied past performances and come out looking like Cy Young material. Let's look at several of these and see whether we can expect April performances to turn into full-year predictors.
THE GOOD
Kyle Lohse, STL – Lohse is 3-0 with a 0.99 ERA, raising the question of what can we expect the rest of the way. Is this the Lohse who won 15 games with a 3.78 ERA as an impending free agent for the Cardinals in 2008, or is this a fluke? He hasn't had a change in velocity, and don't forget that he also had a very good year last year (14 wins, 3.39 ERA), but could he actually build on 2011 and make this a career year at age 33? I'm skeptical, but from what I saw in his last start against the Pirates (I know, I know, they are awful …), Lohse did a great job locating his pitches even though he wasn't overpowering anyone. Two of his five strikeouts were of Erik Bedard and the other of Pedro Alvarez (let's just say Bedard has a higher average this year), but he seemed to do a very good job inducing poorly-hit balls with runners on base. I'm optimistic that the pending free agent could improve slightly over last year, but let's not go crazy here.
Barry Zito, SF – Even Giants fans are waiting for the other shoe to drop, but are there reasons to think Zito can turn in a 3.50 ERA or better for fantasy owners this year? Probably not. Let's look at both sides of the Zito spectrum this year:
The good:
– A 4.8 BB% is better than a 50 percent improvement over last year. It's allowing him to average seven innings and let a solid bullpen (Brian Wilson not withstanding) close things out. His 85.5 LOB% speaks well to his bullpen mates.
– A 13.0-percent line-drive rate is by far the best of his career.
The bad:
– A .176 BABIP is obviously not sustainable. It ties directly to his line-drive rate, which will endure a correction soon.
– His strikeout rate, which plummeted in both 2010 and 2011, is continuing its downward spiral – 4.3 K/9IP this year compared to rates of 6.8 and 5.4 the last two seasons.
– His flyball rate is up to 46.4 percent compared to 38 percent last year.
– His velocity is down again this year, the third consecutive year it has declined.
Bottom line is that it's only three starts and you're playing with fire if you rely on Zito as an every week NL-only option.
Jake Peavy, CHW – With a 1.88 WHIP and 0.73 WHIP, it would seem we're seeing vintage Peavy, but is that the case? Peavy has feasted on the A's (shutout) and Orioles (7 IP, 1 ER) the last two times out, but he's also pitched in Texas and home against the Tigers. Peavy's fastball velocity is up a few ticks, but it's his slider, which once ranked among the best in the game, that's been the big encouragement so far. He's throwing it more often and much harder (83.4 mph) than in years past. From what I've seen with Peavy this year, he looks close to 90 percent of his peak level. That's a strong statement, but the results speak for themselves. As long as we don't see a sudden lack of command and drop in velocity, treat him like a No. 2 starter.
Kyle Drabek, TOR – Drabek was touched up for a pair of homers Wednesday against the Orioles, dropping to 2-1 this season. His ERA, though, remains solid at 2.25, but his 18:13 K:BB in 24 innings is nothing special, and he's faced the Orioles twice and the Royals once in four starts. The walks are nothing new, as Drabek posted a 6.3 BB/9IP in 78.2 innings for the Jays a year ago, and apparently the control problems are carrying over. That said, I'd love to be a Drabek owner in deeper and keeper leagues. He's still just 24, and once he leans to trust his above-average stuff, he can be a force, even in the AL East.
Jason Hammel, BAL – Now this one is interesting. Hammel has always had pretty good stuff, including a fastball that averages in the 92-93 range and a slider that probably has checked in at average or, at worst, slightly below. This year, though, through four starts, Hammel has taken his game to a new level – 3-0 with a 1.73 ERA and 25:8 K:BB. A cynic could say he's yet to face any AL East opponents outside of the Blue Jays, but he's shown an uptick in velocity and prior to his start Wednesday, Hammel was generating ground balls at a 59.2-percent clip. That's not enough data to postulate that he's now a Derek Lowe-level groundball specialist, but it's indeed encouraging. Also encouraging is Hammel's 8.7 K/9IP considering his career mark is 6.3. Hammel had a 3.23 ER last April before falling apart in the second half, so we'll remain pessimistic for now, but I'd still roll with him in most formats.
Others: James McDonald, PIT; Jake Westbrook, STL; Joe Saunders, ARI; Kevin Correia, PIT; a pre-injury Mike Pelfrey, NYM
THE BAD
Tim Lincecum, SF – When walking five batters in five innings is termed "encouraging," you know you're off to a rough start. Lincecum lasted just five innings last time out, but he did allow just one run while fanning eight. He was still in the 90-mph range far too often in that start, so it's way too early to postulate that he's turned things around. For the year, Lincecum is generating a normal amount of ground balls, and the 26.1 percent is as good as ever, but hitters are squaring up left and right on his fastball. His 31-percent line-drive rate is just astronomical and probably helps explain a bloated .421 BABIP. Bottom line, I'm not ready to write off a two-time Cy Young winner, but the diminished velocity is highly concerning. He's at best the third-best starter on his own team.
Francisco Liriano, MIN – Liriano isn't headed to the bullpen yet, but he will have his next start skipped to work on his mechanics. Liriano had us all fooled after a great spring in which he recorded a 2.33 ERA and 33:5 K:BB in 27 innings, but when you're pitching in Yankee Stadium against that lineup, apparently that is different than pitching against a bunch of minor leaguers in Florida. After four starts, Liriano has an 11.02 ERA and 12:13 K:BB in 16.1 innings. His average fastball velocity of 91.6 mph is in line with last year's mark, but it is down two full mph from his rebound year (201 strikeouts) of 2010. What is clear is he's getting far too many fastballs up in the zone, leading to a career-low 31.6 GB% and a career-high 1.7 HR/9IP rate. He's also probably not getting the movement on his pitches (particularly the slider) as he did in years past, as batters are making contact on 91 percent of his strikes versus just 81.7 percent last year. Simply – he's hittable and wild. The Twins don't have any idea what's wrong here, and neither do I, but given what he did this spring, we're not likely to see him in Triple-A just yet. Perhaps some rest would help him clear his head. The Twins could always put him on the DL with a sore arm or some other phantom malady.
Jair Jurrjens, ATL – Braves fans are going ballistic via the message boards with proclamations of "I told you they should have traded Jurrjens AND Derek Lowe" this winter. The 26-year-old was demoted to Triple-A this week after posting a 9.37 ERA and 8:10 K:BB in four ugly starts to open 2012. I'm inclined to blame knee and hamstring injuries for Jurrjens' down years in 2010 and 2011, and considering his poor spring, perhaps the knee is still an issue. It's also possible that knee soreness has contributed to his mechanics getting out of whack. And considering he's lost nearly three mph off his fastball since 2010, I'm inclined to think there's either something wrong physically or that his mechanics need an overhaul. Maybe with all the trade rumors that swirled around him this winter, Jurrjens just needs a few Triple-A starts to clear his head and focus on what made him one of the NL's up-and-coming young starters just three years ago.
Adam Wainwright, STL – If we had to rank the Cardinals starters based on performance this year to date, Wainwright is an obvious fifth on that list. That said, Wainwright's outing last time out against the Cubs was encouraging. Yes, it was the Cubs, but one run in six innings with seven strikeouts is solid either way. Wainwright's fastball is down about 1.5 mph over 2010, but that isn't a surprise for a guy coming off Tommy John. He has a good chance of increasing that number as he works into the season and gains arms strength. He also doesn't have to throw 93 mph to have success, as Wainwright gets a ton of sink on his fastball and he's still carrying a GB% of 50.8 this year, right in line with past performances. I think he'll be better next year than this season, but expect continued improvement in 2012.
Ervin Santana, LAA – Somewhere there is a line from me this spring that stated that I wouldn't be surprised if Santana was the Angels' best starter this year. That prediction isn't looking good, as Santana has already allowed a whopping 10 home runs in 23.2 innings with a resulting 7.23 ERA. The crazy home-run rate isn't going to continue, of course, as even rolling me out there every fifth day wouldn't result in more than a third of my flyballs going for home runs (Santana is at 34.5 percent). All signs here point to a turnaround:
– Velocity is fine
– Batted ball data (other than HR/FB rate) is in line with career norms
– Walk rate is in line with past efforts
– Strikeouts are down, but not alarmingly so
Don't worry about Santana. The home runs are a fluke, and he's still a very good pitcher. He's just killing me in my Scoresheet league.
Others: Clay Buchholz, BOS; Justin Masterson, CLE; Max Scherzer, DET; Jon Lester, BOS; Matt Moore, TB
Regan, a five-time Fantasy Sports Writers Association award winner, was named the 2010 Fantasy Baseball Writer of the Year.
Follow @vtadave on Twitter.
Get a FREE RotoWire 10-day trial (no credit card required) at RotoWire.com.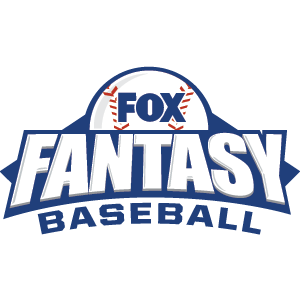 FOX Fantasy Baseball
Join or Create a Free League
Play Now!