Rotowire examines MLB depth charts
As per usual, In Some Depth looks at 10 depth-chart situation in flux.
Derek Jeter? Travis Snider? Someone named Taylor Green? Those names and many more almost certainly appear in this edition of In Some Depth.
Team: Texas Rangers
Position: Catcher / Designated Hitter
Players: Michael Napoli, Taylor Teagarden, Michael Young
Notes: Napoli, out since June 12th with a strained oblique, will return to the Rangers on Monday, July 4th. Before going on the DL, he was batting .221/.344/.493 — a.k.a. A Very Mike Napoli Triple-Slash Line — while starting 20 games at catcher, 14 at first base, and six at DH. Napoli will likely be used similarly going forward, meaning Taylor Teagarden will likely be demoted to Triple-A, and some combination of Mitch Moreland and Michael Young could see a bit less time at first base.
Team: New York Yankees
Position: Shortstop
Players: Derek Jeter, Eduardo Nunez
Notes: Jeter, out with a calf injury since mid-June, is set to rejoin the Yankees on Monday, giving him (and his owners) a full week's worth of playing time leading up to the All-Star break. If you're reading this, you're probably aware that Jeter's currently in the midst of his worst offensive season since a 51 plate appearance stint as a 21-year-old in 1996. There's reason to think that he could improve, if only slightly, on his .260/.324/.324 line, considering that he's sporting an uncharacteristically low BABIP and has just two homers.
Team: Los Angeles Dodgers
Position: Shortstop / Third Base
Players: Casey Blake, Rafael Furcal
Notes: Furcal was activated from the DL, where he'd been for almost exactly a month, on Sunday. If you own, do roster him immediately, as there's no telling how long he'll be healthy (or, in his case, "healthy"). Furcal's also maybe a player that's slipped through the waiver wires in your league, given how frequently absent he is. In a corresponding move, the Dodgers placed Casey Blake, whose playing time had decreased of late, on the DL. The roster shake-up creates some uncertainty about prospect/shortstop Dee Gordon's role. Unless the Dodgers try Furcal at second base, Gordon could will likely return to the minors.
Team: Toronto Blue Jays
Position: Left and/or Center Field
Players: Juan Rivera, Travis Snider
Notes: Travis Snider was promoted from Triple-A Las Vegas after Sunday's win over the Phillies, with (perhaps surprisingly) Juan Rivera being designated for assignment in the corresponding move. Snider himself was recovering from a concussion he'd sustained a couple weeks earlier at Las Vagas from a hit-by-pitch. As always, Snider is both (a) an interesting prospect and (b) whiff-prone. One thing to note is that Snider was getting some playing time in center field at Las Vegas, which means he could see enough starts/appearances to qualify there in leagues where such a thing is relevant.
Team: Pittsburgh Pirates
Position: Left Field
Players: Alex Presley
Notes: Last week we speculated about which candidates were most likely to pick up Jose Tabata's (quad) at-bats as Tabata recovered from injury. The answer, resoundingly, is "Alex Presley." As of the end of play on Sunday, Presley has made all seven starts in left, batting .304/.370/.565 (.353 BABIP) through the first six of those games and then going 2-for-6 in the seventh, the Pirates' 10-2 win over Washington on Sunday. The hot start, if not necessarily indicative of his true talent, has likely earned him the starting job up till the All-Star break. Probably don't hang on to him too long, though, if he starts hitting more like pre-2011 Alex Presley.
Team: Pittburgh Pirates
Position: Shortstop / Third Base
Players: Ronny Cedeno, Chase d'Arnaud, Josh Harrison, Brandon Wood
Notes: Ronny Cedeno, on the 7-day DL with a concussion, told Pirates beat reporter Dejan Kovacevic on Sunday that he's feeling "slow." That's not a great sign for Cedeno's immediate return. In the meantime, Chase d'Arnaud, about whom we spoke briefly last week, will get the majority of starts at short. d'Arnaud won't do much work with the bat, but he was 17-for-20 on stolen-base attempts before his promotion last week and is already 4-for-4 since his promotion on June 24th. Cedeno's injury also opens up third base for the slightly less-than-dynamic duo of Josh Harrison and Brandon Wood.
Team: Milwaukee Brewers
Position: Third Base
Players: Mat Gamel, Taylor Green, Casey McGehee
Notes: After Sunday's game, Mat Gamel has now started one game at third base this season including the 76 games he's played at Triple-A Nashville. It's surely a sign that the Brewers are scrambling to get some production out of third base, where starter Casey McGehee has posted a line of just .221/.272/.306 (.252 BABIP) in 334 plate appearances. While McGehee's line is dreadful, it's possible that Gamel's glove at third base is even moreso: both conventional and advanced defensive metrics suggest that Gamel's a serious liability there. An option that would make sense is for the Brewers to promote third baseman Taylor Green. Green, 24, is slashing .309/.373/.532 (.333 BABIP) in 265 Triple-A plate appearances and projects to be something much closer to average defensively.
Team: Arizona Diamondback
Position: Third Base
Players: Sean Burroughs, Melvin Mora, Ryan Roberts
Notes: Player A is 30 years old and slashing .251/.338/.430 (.273 BABIP) in close to 300 plate appearances. Player B is 39, injury prone, and slashing .228/.244/.276 (.271 BABIP) in 135 plate appearances. Both players are third basemen. You're a GM and must cut one of them. Which is it? The answer is Player B, of course, and that's the decision an actual GM, Kevin Towers, made this past Thursday, when he released Melvin Mora. Obviously more goes into personnel decisions than just slash lines, but Mora has dealt with a number of ailments this year and Ryan Roberts has performed well enough to hold down the spot for now. Sean Burroughs could also see some ABs against right-handed pitchers.
Team: Boston Red Sox
Position: Corner Outfield
Players: Mike Cameron, Carl Crawford, Josh Reddick
Notes: In a maybe somewhat surprising move, Mike Cameron was designated for assignment by the Red Sox this past Thursday. With Carl Crawford (hamstring) still on the DL — and likely to stay there until at least mid-week — the Sox will go with an outfield of Josh Reddick (in left), Darnell McDonald (left and right), Jacoby Ellsbury (center), and J.D. Drew (right), with Drew Sutton getting maybe getting a start. Reddick is the interesting one here. After posting a 25:73 BB:K at Triple-A in 2010, Reddick improved to a 33:39 ratio 231 plate appearances at the same level. His .452/.490/.714 (.474 BABIP) line at the major-league level — combined with a 5:5 BB:K — should get him the bulk of time until Crawford returns.
Team: Detroit Tigers
Position: Second Base
Players: Carlos Guillen, Ryan Raburn
Notes: After a somewhat lengthy (read: all season to date) rehab from a knee injury, Carlos has made his way to Triple-A Toledo just before the weekend. While the Tigers have made no specific announcements regarding the date of Guillen's return, it's possible that this week sometime is a possibility. When he does return, Guillen will likely displace Ryan Raburn, the most recent occupant of a post that has also seen Will Rhymes (now at Triple-A) and Scott Sizemore (now an Athletic) receive 17-plus starts. Guillen's body will require him to get more rest than most starters, but he still possesses a decent enough approach that he's likely to outperform his predecessors.
Get a FREE RotoWire 10-day trial (no credit card required) at RotoWire.com.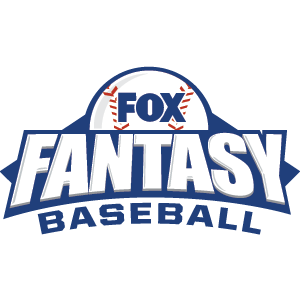 FOX Fantasy Baseball
Join or Create a Free League
Play Now!