Fantasy baseball position eligibility
With the exception of perhaps the formula used to generate UZR, few things in baseball create more confusion and frustration than fantasy baseball position eligibility. A player's position eligibility often varies from season-to-season and league-to-league settings.
The FOXSports.com fantasy baseball game breaks down position eligibility like this: you must have played 20 games at a specific position LAST SEASON in order to eligible THIS SEASON at that position. In order to become fantasy baseball eligible during THIS SEASON, a player must start 10 games at said position. More position eligibility info can be found here.
In the table below, I've highlighted those fantasy players that have continually popped up in position eligibility conversation this winter. Note that is also includes some big names that only have position eligibility at one position this season.
2013 Fantasy Baseball Position Eligibility
Catchers

C

1B

2B

SS

3B

OF

Carlos Santana

X

X

Buster Posey

X

X

Joe Mauer

X

X

Mike Napoli

X

X

Victor Martinez

X

First Base

C

1B

2B

SS

3B

OF

Chris Davis

X

X

Kevin Youkilis

X

X

Edwin Encarnacion

X

Adam Dunn

X

Nick Swisher

X

X

Mark Reynolds

X

10

Billy Butler

X

Justin Morneau

X

First Base

C

1B

2B

SS

3B

OF

Carlos Pena

X

Mark Trumbo

X

X

Kendrys Morales

X

Lance Berkman

X

X

Garrett Jones

X

X

Allen Craig

X

X

Corey Hart

X

X

Michael Cuddyer

X

X

Second Base

C

1B

2B

SS

3B

OF

Ben Zobrist

X

X

X

Jeff Keppinger

X

X

X

Jamey Caroll

X

X

X

Tyler Greene

X

X

Danny Espinosa

X

X

Steve Lombardozzi

X

X

Chris Nelson

X

X

Marco Scutaro

X

X

Shortstop

C

1B

2B

SS

3B

OF

Jed Lowrie

10

X

10

Hanley Ramirez

X

X

Third Base

C

1B

2B

SS

3B

OF

Trevor Plouffe

X

Michael Young

X

X

Todd Frazier

X

X

Martin Prado

X

X

Outfield

C

1B

2B

SS

3B

OF

Emilio Bonifacio

10

X

Michael Morse

X

Raul Ibanez

X
Note: the (10) means player needs 10 regular season starts to qualify at that position this season.
My top ten multi-positional player rankings are:
1) Buster Posey
Analysis: Posey hit .378 in 98 at bats last season when playing first base. Okay, only NOW can you feel safe drafting him. Kidding.
2) Hanley Ramirez
Analysis: If you assumed Ramirez greatly improved his fantasy production once traded to the Dodgers last season, you'd be wrong. His OBP only jumped .002 points in 64 games with Los Angeles. Some of his power numbers did enjoy an uptick post-trade. Still, the 5 x 5 roto overlord we thought Ramirez was 2006-2008 may be gone for good. His ability to play SS and 3B in 2013 definitely impacts his overall value. It'll be interesting to see if he slides back to third at some point with Dee Gordon on the outside looking in currently.
3) Allen Craig
Analysis: Due to another injury, his fantasy baseball tragic flaw, Craig only played in 119 games last season. Yet, he managed 76 runs, 22 home runs, 92 RBI and a .307/.354/.522 triple slash. If he can stay on the field, this will be the season he proves why the Cardinals were comfortable letting Albert Pujols leave two seasons ago. Craig as a household name comes in 2013.
4) Joe Mauer
Analysis: He started 72 games at catcher, 42 games at designated hitter and 30 games at first base last season as the Twins tried to maximize their return on a major investment and avoid further injury to Mauer that plagued him during the 2011 season (82 games played). He led all players with a .416 on base percentage in 2012. Mauer walked more times than he struck out (90 to 88). His plate discipline is excellent and could reach .310 / 80 R / 10 HR / 85 RBI roto-league plateaus in 2013. Health will remain the key to fantasy success.
5) Ben Zobrist
Analysis: As has been recited numerous times before, but begs repeating, the fantasy baseball talent pool at second base is extremely shallow and why Zobrist's position eligibility boosts his value a couple rounds season after season. He can play 2B, SS and OF in addition to CI and MI (middle infield). Over the last three seasons, Zobrist averaged over 150 games played, .259 batting average, 88 runs scored, nearly 17 home runs, 80 RBI and 19 stolen bases per season.
6) Mark Trumbo
Analysis: I may rank Trumbo a tad higher than most fantasy pundits, but his position eligibility definitely doesn't hurt my case. Sure his strikeout-to-walk ratio is horrendous and his runs scored the last two seasons (average: 65) won't overwhelm you, but the home runs, RBI and a batting average that won't Carlos Pena you is reason to pay close attention to the Angels' big bopper. Owners in leagues that must start a corner infielder (CI) would be wise to target Trumbo early on.
7) Chris Davis
Analysis: I pointed out Davis' fantasy baseball success in a recent waiver wire in review feature, but definitely expect him to be drafted this season. His past power number suggest his 2012 production wasn't a fluke.
8) Carlos Santana
Analysis: With an improved offense Santana should reap the benefits in runs and RBI's with the statistical assumption he smacks around 20 home runs for the Tribe in 2013. Santana led all catchers in walks last season, which should boost his value in leagues where OBP is tracked. With Nick Swisher now in town and covering first, Santana may be hard pressed to reach the 20 games needed to continue eligibility at ht position in 2014.
9) Martin Prado
Analysis: Truly out of nowhere, Prado set a career high (including minors) in stolen bases with 17 last season with the Braves. Now, he sets up shop in Arizona following the trade that sent Justin Upton to Atlanta. The ability to play the infield and outfield along with his consistent albeit, at times, underwhelming ancillary statistics allows him to crack into this top 10 list.
10) Lance Berkman
Analysis: During the 2012 campaign, Berkman missed a month due to a calf injury, two months to fix a torn meniscus, returned at less than 100 percent, missed another month, returned to play in three games before having a second surgery on his right knee, and missing the last month of the season. Talks of retirement were very common, but Berkman landed in Texas as the Rangers' new designated hitter. If he can remain active, Berkman could provide some solid pop for the owner eager to gamble. His season-average roto numbers are .296 / 80 R / 26 HR / 86 RBI / 6 SB.
Other fantasy players receiving votes
Mike Napoli (C, 1B)
Corey Hart (1B/OF, currently injured)
Jed Lowrie (SS – should become eligible at 2B/3B)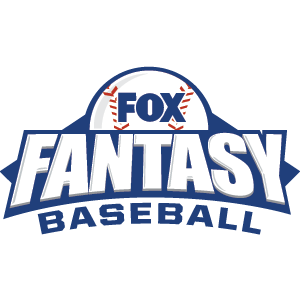 FOX Fantasy Baseball
Join or Create a Free League
Play Now!