Bullpen upheaval to continue in 2013
Few things are as transient in nature as the life of a closer. These fireballers have the shelf life of an American Idol winner: for every Kelly Clarkson/Mariano Rivera, there are dozens of David Cooks/Steve Cisheks. Case in point: out of the first 15 firemen drafted in FOXSports.com fantasy baseball leagues last season, only five finished in the final top-15 standings at the position. Moreover, the other 10 relief arms in this ranking ALL owned average draft positions over 200, meaning, in standard formats, these cannons went after the 20th round.
Calling shenanigans on this claim? Break off a bit of this pancake, Doubting Thomas. For space constraints, we narrowed this list down to the top 10, with "ADP" referring to average draft position.
Top Relievers of 2012
| Name | W | SV | IP | K | ERA | WHIP | ADP |
| --- | --- | --- | --- | --- | --- | --- | --- |
| Kris Medlen | 10 | 1 | 138.0 | 120 | 1.57 | 0.91 | 220.95 |
| Craig Kimbrel | 3 | 42 | 62.2 | 116 | 1.01 | 0.65 | 66.71 |
| Aroldis Chapman | 5 | 38 | 71.2 | 122 | 1.51 | 0.81 | 208.67 |
| Fernando Rodney | 2 | 48 | 74.2 | 76 | 0.60 | 0.78 | 220.79 |
| Jason Motte | 4 | 42 | 72 | 86 | 2.75 | 0.92 | 160.89 |
| Jonathan Papelbon | 5 | 38 | 70.0 | 92 | 2.44 | 1.06 | 65.86 |
| Kenley Jansen | 5 | 25 | 65.0 | 99 | 2.35 | 0.85 | 215.76 |
| Jim Johnson | 2 | 51 | 68.2 | 41 | 2.49 | 1.02 | 214.82 |
| Ernesto Frieri | 5 | 23 | 66 | 98 | 2.32 | 0.98 | 221.15 |
| Tom Wilhelmsen | 4 | 29 | 79.1 | 87 | 2.50 | 1.11 | 220.89 |
What's the catalyst for such upheaval? Two theories on the fickle nature of bullpens:
1. The erratic schedule (i.e. pitching three outings in four nights could be followed by five days of inactivity) makes appendages more susceptible to injury.
2. On the whole, most relievers are failed starting pitchers, and those with bright futures are usually transitioned into the starting rotation.
The former reared its ugly head with ailments to prominent names like Brian Wilson, Drew Storen, Ryan Madson and Joakim Soria last spring, while the latter is why young guns such as Chapman and Neftali Feliz are converting into starters.
Granted, last year was somewhat of an aberration, as Kimbrel, Chapman and Rodney submitted historic campaigns, whereas Rivera, one of the most durable and dependable throwers in the game, saw his season submarined by a practice mishap. (On the bright side, it did lead to the running column gimmick "PENdemic" which detailed the latest affairs in the reliever world. That segment wrote itself.) Still, the fleeting disposition of closers is nothing new, as no other position renders more turnover from season-to-season. A quick glance at the 2010 save leaders illustrates this sentiment. In descending order: Wilson, Heath Bell, Soriano, Soria, Matt Capps, Francisco Cordero, Feliz, Carlos Mamol, Billy Wagner, Kevin Gregg and Papelbon. Out of those 11, only Soriano and Papelbon enter as the undisputed door-slammers for their respective teams in 2013.
I don't think this summer will bring as much chaos as 2012, but closers are far from sound draft investments. Here are a couple stoppers to be especially cautious of, as well as candidates to keep an eye on when pitchers and catchers report next week:
Stay Away
Fernando Rodney, TB
Poor Rodney didn't get the love that fellow firemen Chapman and Kimbrel received last season, astonishing given his 0.60 ERA was the lowest by a relief pitcher in major league history. Alas, while the aforementioned entities are fledgling stars, Rodney, turning 36 in March, is heading into the sunset. His past performance, or lack thereof, could be a contributor to this brushoff as well, as it's certainly the reason why I'm skeptical of the Tampa pitcher's 2013 forecast. In his four previous seasons, Rodney posted a 4.46 ERA and 1.55 WHIP in 216 innings of work. His sabermetrics (89.4 left-on-base percentage, .220 BABIP, 2.67 xFIP) aren't helping his case either.
In his defense, a stark reduction in walks surrendered (5.6 BB/9 from 2008-11, 1.8 BB/9 last season) was a major promoter in his revival, and if he can continue this accuracy, the regression won't be quite as severe. Unfortunately, given his likelihood as one of the first eight closers taken in drafts, don't envision Rodney to live up to his billing.
Joe Nathan, TEX
After missing the 2010 season and struggling in his 2011 return (4.84 ERA in over 44 innings), many thought Nathan was out of gas. Turns out there's still some fuel left in the tank, as the five-time All-Star finished with 37 saves and a 1.06 WHIP for the Rangers. Better yet, Nathan was untouchable on the road, flashing a sub-1.00 ERA in 28 away games.
Nevertheless, the former Twin struggled at home, giving up seven homers and a 4.17 ERA in Arlington. For a guy who has a propensity for serving up the long ball, working half your games in Rangers Park spells trouble. Throw in a weakened Texas lineup, which should correlate to fewer save opportunities, and Nathan's return-on-investment seems low at the moment.
Joel Hanrahan, BOS
The Hanrahan-to-Boston deal is like the movie Identity Thief: don't need to see it, already know it's going to bomb. Hanrahan's 2.72 ERA might seem innocuous, but a 5.43 BB/9, 1.27 WHIP, 4.45 FIP and 4.28 xFIP indicate otherwise. Also preaching bad news: the Hammer's splits, with a 1.64 ERA and 1.06 WHIP in the Steel City versus a 4.05 ERA and 1.54 WHIP on the road. Call me crazy, but that home production might be on the rise, as Hanrahan leaves the friendly confines of PNC Park (third-lowest run factor in the majors) for hitter-friendly Fenway (third-highest run factor in baseball). The final nail in the coffin is contending in the uber-competitive AL East after beating up on the Astros and Cubs the past two seasons, making Hanrahan a stay-away in 2013. (Speaking of stay-aways, Jason Bateman's last nine movies: Extract, Couples Retreat, The Switch, Paul, Horrible Bosses, The Change-Up, Hit and Run, The Longest Week and Identity Thief. Man needs this new Arrested Development reboot in the worst of ways.)
Jonathan Broxton, CIN
In his last two seasons in L.A., Ox had a 4.32 ERA and 1.55 WHIP. In 35 games in Kansas City last year, his 2.27 ERA was undermined by an unimpressive 1.40 WHIP. In 25 outings with the Reds, Broxton turned in a 2.82 ERA and 1.03 WHIP. What line looks suspect out of the three? Also, keep this in mind: before last season, Broxton was in such "demand" that he settled with the Royals. So, yeah.
Late-Round Steals
Brandon League, LAD
Kenley Jansen is the celebrated name in the Dodgers bullpen and seems to be recovering well from heart issues, but League is projected as the closer in Chavez Ravine. For his part, League delivered in his abbreviated appearances with Los Angeles last season, brandishing a 2.30 ERA and 1.13 WHIP. And though he lost the closing gig in Seattle with an inauspicious start to his 2012 campaign, League did have a 3.14 ERA and 1.14 WHIP in his previous two tours with the Mariners. As some preseason rankings have League as low as the mid-30s at closer, consider this selection a gift from the baseball gods.
Kyuji Fujikawa, CHC
I could dazzle you with Fujikawa's 1.36 ERA and 0.86 WHIP over the past five seasons (nearly 370 innings). Or his 510 whiffs and 202 saves in that span. Or that he's performed in prime-time events like the World Baseball Classic and the Olympics. All that matters to you is he's A) Not Carlos Marmol and B) next in line for the Chicago closing job if/when Marmol falters.
Tom Wilhelmsen, SEA
His mid-season promotion as the Mariners' late-game mallet was mostly shrugged at by the fantasy community, but Wilhelmsen ended 2012 with a 2.50 ERA, 1.11 WHIP, 9.9 K/9 and 29 saves. More importantly, Wilhelmsen's one of the rare Seattle pitchers that succeeds on the road (2.75 ERA, .291 OBP) as well as at home (2.25 ERA, .263 OBP). The lack of offense in the Emerald City may not be conducive to many save opportunities, yet when he gets the chance, Wilhelmsen does not disappoint.
Bruce Rondon, DET
The Tigers have discussed the closer-by-committee approach, but word on the street says the 22-year-old flamethrower (occasionally clocked at over 100 MPH) will get the chance to win the job in spring training. At three minor-league levels last season, Rondon posted a 1.53 ERA, 1.09 WHIP and 66 punch-outs in 52 contests. Given his competition for the closing role includes Phil Coke, Joaquin Benoit and Octavio Dotel, I like his chances.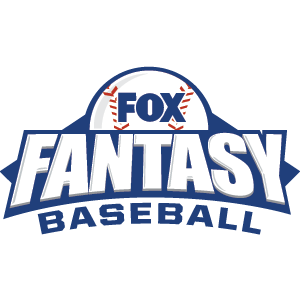 FOX Fantasy Baseball
Join or Create a Free League
Play Now!