Minor League Notebook
An item in the local Cincinnati newspaper indicated that someone
by the name of Zach Cozart was registered at the Reds hotel in
Milwaukee. It stirred speculation that indeed, Cozart had been
promoted to the big club from Triple-A Louisville. That was the
beginning of an exciting day for Reds fans. Zach has a
knack-natural aptitude.
Edgar Renteria and Paul Janish have been struggling at the plate
all season, hitting in the neighborhood of .220. Fans have been
clamoring for a change, especially when the pitching has been
scuffling and the team has had to work so hard for wins. Suddenly,
after indicating there weren't any real changes in the offing, Reds
general manager Walt Jocketty decided it was Cozart's time. That
type of reversal is not unusual. We've heard one thing and seen the
opposite in baseball for decades.
Cozart became the regular shortstop for the Reds on July 7.
Manager Dusty Baker announced that most of the starts going forward
would belong to Cozart – of course, that could change. The slick
fielding Paul Janish was optioned to Louisville.
Cozart is an athlete. He played baseball, basketball and
football in Collierville, Tennessee. His high school was the same
one that former New York Mets favorite Marvelous Marv Thornberry
attended. In fact, when he played football, Cozart played
quarterback and suffered a broken wrist. He has indicated that he
has a special soft spot for basketball, but in reality, he loves
them all. He was a quality shortstop in high school, with a strong
enough arm to serve as the Dragons' closer.
Here's what his high school coach, Jeff Hopkins had to say about
Cozart when I contacted him:
"Zach Cozart was an outstanding athlete who excelled in 3
sports in middle school. He was the quarterback on the 9th grade
football team, a starting guard on the 9th grade basketball team,
and the starting SS on the freshman baseball team He could have
been an outstanding 3 sport athlete in high school, but chose to
pursue baseball only. Obviously he made the correct choice! He
was a three year starter at SS on our High School Baseball Team,
an All Region and All State performer! He is the type of young
man that you would love for your daughter to marry!"
Respectfully,
Jeff Hopkins
Collierville High School Baseball Coach
The right-handed hitting 6-foot-1 Cozart weighs 185 pounds.
Retaining weight during the season could be an issue to watch. He
knows how to stay in shape by following the guidelines of his
coaches, but the hot/humid weather could spell difficulty as the
summer progresses. In short, he isn't huge, but he's in excellent
athletic condition.
Traveling All-Star teams are an important component in today's
baseball world. Scouts have an opportunity to watch guys play in
the hot weather of the summer. High school and college players get
to learn from outstanding coaches. Cozart played for a club named
Dulins Dodgers, an elite 18-year-old summer league team. The team
was competitive and it provided an excellent showcase.
Torn between attending college at Clemson or Mississippi, Cozart
chose Ole Miss because of its proximity to his home. The campus was
only about an hour away and it provided an opportunity for him to
stay close to his family and friends.
He began his outstanding journey to major league baseball at Ole
Miss and quickly earned accolades. He became a Southeast Conference
All-Star, and a Third Team All-American. He was known as a
sure-handed shortstop with range and a strong arm. At the time,
many observers have indicated that Cozart was the best college
shortstop in the country. And he could hit.
Cozart's career at Ole Miss earned him a second-round selection
(No. 79 overall) in the 2007 June first-year player draft by the
Reds. He received a $407,250 signing bonus.
The Reds started Cozart at Low-A Dayton of the Midwest League.
He had a rough beginning to his professional career with a slash
line of .239/2/18 with three stolen bases over 184 at-bats in 53
games. The net result? Cozart knew he had to work harder. One of
his greatest assets is a fabulous work ethic and attitude. His love
for the game drove him to improve.
The following season in 2008, Cozart repeated Low-A Dayton and
improved to .280/14/49 with three stolen bases over 418 at-bats
covering 109 games. Now he was on the right track.
In 2009, Cozart was assigned to Double-A Carolina of the
Southern League. His season stabilized Cozart as a prospect for
play in the big leagues. He hit .262/10/59 with 10 stolen bases in
462 at-bats in 131 games. It was enough for the Reds to send Cozart
to the Arizona Fall League. That's where I had my first real chance
to watch him play. His offense was as impressive as his defense. He
hit .340/2/10 with three stolen bases in the short season for the
Peoria Saguaros. Scouts began to mention Cozart when the discussion
came around to shortstops.
Following his breakout fall campaign, the Reds invited him to
his first spring training. They began to really show their faith in
his ability and fans started the buzz about wanting to see Cozart
as a regular. It didn't happen, as he was sent to Louisville for
2010 where he hit .255 with 17 homers, drove in 67 runs and stole
30 bases.
At the time his phone rang with the call to Cincinnati, Cozart
was hitting .310/7/32 in 77 games at Louisville. His time had
come.
So what have I seen in the Arizona Fall League and in spring
training?
To begin, he plays good, solid defense. I don't think his range
will make anyone forget Omar Vizquel. I do think he has soft, sure
hands and he has enough arm strength to make plays from the hole.
He has a very quick first step, but there are times I felt he
looked unsure of himself, as if the flow and movement didn't come
naturally. That has likely improved since spring. Transfer of the
ball from glove to hand was very smooth and quick. He'll be a solid
defender to be counted upon. First and foremost, a shortstop must
play good defense, but he will.
Offensively, I have a problem with extreme front-foot hitters.
That's what I've seen from Cozart. Dustin Ackley was like that
(even more pronounced) when he first came to professional baseball.
Ackley has adjusted and I would guess Cozart is more balanced with
his feet and lower body at this point. Cozart's feet are wide apart
at the plate and he relies on his hands and arms to generate his
swing. He denies himself a bit of lower body strength, but his
swing is short with good finish. He had LASIK surgery in early 2009
and that made a difference for him at the plate ever since.
When I saw Cozart he was upright at the plate and he really
liked to pull the ball, even when pitchers threw outside pitches.
If he continues to work on his swing and becomes disciplined about
seeing pitches and taking those pitches where they are thrown,
he'll have a very solid offensive career.
I'm not sure he'll ever hit for more than his minor league
.260ish average. I do think he'll be slotted at the bottom of the
batting order, curtailing RBI chances. He should hit some home runs
in his home park and in the cozy National League Central parks as
well, but I'm not sure he will be known as a great big league
hitter. He will be able to steal bases and he'll put some pressure
on the pitcher and fielders with good speed to allow him to take an
extra base whenever possible.
Cozart reminds me of Washington's Danny Espinosa. He has pop in
his bat, he can steal bases and he won't be a major hitter for
average.
By 2014 at the latest, the Reds should have Cozart at shortstop
and Billy Hamilton at second base. For me, other than Aroldis
Chapman, Hamilton is probably the brightest star in the fantastic
Reds galaxy. That will be a fine middle-infield combination for
years to come.
Zach Cozart is being given the opportunity of his young
lifetime. So far, so good. The soon to be 26-year-old Cozart has
started his career with the Reds by getting some nice base hits and
he's scored two runs. In four games, he has a .313 batting average
over 16 at-bats. Cozart has the natural aptitude to succeed.
Without a doubt, he has the knack.
Bernie Pleskoff is a former pro scout for the Houston Astros and
Seattle Mariners. He is a graduate of the Major League Scouting
Bureau's Scout School in Phoenix.
Follow @BerniePleskoff on Twitter.
Get a FREE RotoWire 10-day trial (no credit card required) at
href="http://www.rotowire.com/users/ad_jump.asp?id=700">RotoWire.com

.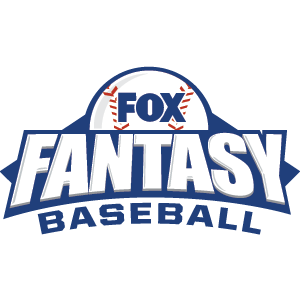 FOX Fantasy Baseball
Join or Create a Free League
Play Now!