In Some Depth
Welcome, once again, reader, to the best/only article in the
world that deals expressly with major-league baseball depth-chart
situations in turmoil.
Below are the 10 turmoil-iest depth-chart situations facing the
fantasy owners this week.
Boomshakalaka:
Team: Pittsburgh Pirates
Position: Left Field
Players: Matt Diaz, Xavier Paul, Alex Presley, Jose Tabata
Notes: Early in Sunday's game versus the Boston Red Sox,
Tabata pulled up lame and was then carted off the field after
running out an infield hit. The injury is to Tabata's left quad,
but the Pirates may not push the outfielder to the DL – though he's
likely to miss a few games at the very least. In his place will
likely – although not definitely – be Alex Presley, who'll have
just been promoted from Triple-A Indianapolis. At 25, Presley isn't
a prospect, per se, but is slashing .333/.386/.500 (.374 BABIP)
with eight homers and 18 steals in 316 Triple-A appearances.
Team: Pittsburgh Pirates
Position: Third Base
Players: Chase d'Arnaud
Notes: Third base has been a bit of a tortured position for
the Pirates this season — or, more tortured than usual, I should
say. Pirate third basemen have batted a combined .232/.285/.332
(.292 BABIP) on the year – a.k.a. bad. With actual starter Pedro
Alvarez (quad) unlikely to return before the All-Star break,
d'Arnaud is going to get most of the reps at third for the time
being. He's a bit like Presley in that (a) he's not a prospecty
prospect but (b) he does some things (like go 17-for-20 on
stolen-base attempts) that fantasy owners will appreciate.
Team: Minnesota Twins
Position: Designated Hitter
Players: Jim Thome
Notes: Thome, on the DL since the beginning of June,
recently returned to the Twins and will likely assume full-time DH
duties this week, as the team returns to the American League park.
It's a good thing, too: despite the fact that Thome and his
above-average .234/.368/.442 have started 23 games at DH for
Minnesota, the team is only getting a line of .209/.284/.327 from
the DH spot – the combined failures of Jason Kubel, Justin Morneau,
and – in one game, at least – Brian Dinkelman. Thome remains a good
source of power, despite his age.
Team: Minnesota Twins
Position: Left Field
Players: Delmon Young
Notes: While it's, at best, insensitive and, at worst, evil
to laugh at another's misfortune, the manner in which Delmon Young
(ankle) suffered his most recent injury might elicit a chuckle from
even the most earnest of the earnest. The injury was essentially
self-inflicted — and due entirely to Young's incompetence in the
field. But that's not the point. The point is, Who's gonna play
left in Young's absence? On Sunday, it was Jason Repko — which,
that's of basically no help to the fantasy owner. Rene Tosoni, who
played left Monday, is another possibility, though he's not
particularly interesting, either. A brief tour around the Twins'
upper minor leagues reveals someone named Aaron Bates who (a) is
having a good season (.345/.427/.480, .425 BABIP) and (b) has
played some left field. Still, he's not that interesting.
Team: Cleveland Indians
Position: Right Field
Players: Travis Buck, Shin-Soo Choo
Notes: It's surprising not only that (a) the Cleveland
Indians have spend the bulk of the season's first three months
leading the AL Central but also that (b) they've done with one of
their legitimate stars, Choo, slashing just .244/.333/.353 (.302
BABIP) in 306 plate appearances. That line very likely reflects
something worse than Choo's true-talent level. Unfortunately, it'll
be about six week until he gets a chance to prove it: Choo suffered
a broken left thumb in Friday's loss to the Giants after getting
hit by a pitch in the fourth inning and will be out for six months.
It appears as though the Indians will give the majority of
right-field duties to a combination of Travis Buck, Austin Kearns,
and Shelley Duncan — only the first of whom is really interesting
on a fantasy- or real-baseball level.
Team: Arizona Diamondbacks
Position: Left Field
Players: Willi Bloomquist, Gerardo Parra, Wily Mo Pena
Notes: Since his promotion last week, Pena has hit two home
runs a combined 900 feet — or, roughly the distance of three home
runs down Fenway Park's Pesky Pole. This has been during
interleague play, though, where Pena can DH. D-Backs manager Kirk
Gibson is on record saying that he has no plans to use Pena in the
outfield for the moment. That could change – especially as a
replacement for Willie Bloomquist as the right-handed bat in the
left-field platoon with Gerardo Parra – but the chances of Pena
getting significant ABs going forth are slim.
Team: Texas Rangers
Position: Shorstop
Players: Elvis Andrus, Andres Blanco
Notes: As of Sunday morning, it was generally assumed that
Elvis Andrus — who sprained his left wrist Friday night while
stealing second base — would return to the Ranger lineup on
Tuesday. Then, on Sunday morning, Andrus announced that, while his
left wrist was no longer painful to twist, it was still stiff and
that he doesn't expect to play in Houston on Tuesday. This
information came as a surprise to manager Ron Washington, who
assumed that his shortstop would be regular for play on Tuesday.
Awk-ward!!! In any case, because Andrus's replacement is Andres
Blanco and because Andres Blanco is a pretty miserable offensive
player, there isn't much upon which to capitalize here. The best
course of action is to monitor Andrus and see what his return date
is for real-real.
Team: St. Louis Cardinals
Position: First Base and Right Field
Players: Jon Jay
Notes: Last week in these pages, we looked at the injury to
Albert Pujols and speculated as to how manager Tony La Russa might
shuffle his lineup/defensive alignment to best address the absence
of his star. Now, a week later, we have some data with which to
work. In the six games since Pujols' injury, Lance Berkman has
started at first base six times. So, that's a thing. In those same
six games, Jon Jay has started the four games against right-handed
starters, with Andrew Brown taking the two against left-handers.
Brown, though was optioned to the minors on Monday with the
activation off the DL of David Freese and Nick Punto — neither of
whom look likely to affect Jay's playing time. Jay, who also made a
fifth start in center in lieu of Colby Rasmus, is still working
with what is most likely batted-ball luck (.357 BABIP) but also
appears to have enough power, speed, and approach to offer some
value.
Team: San Francisco Giants
Position: Catcher
Players: Pablo Sandoval
Notes: Two weeks ago, we looked at a statement from San
Francisco manager Bruce Bochy regarding the possibility that Pablo
Sandoval might catch upon his return from the DL. Let it be known
that Sandoval returned to the Giants lineup on June 14, has started
12 games since, has started 11 of said games at third base, has
started 12th at first base and has started precisely zero games at
catcher.
Team: San Diego Padres
Position: Starting Pitcher
Players: Cory Luebke, etc.
Notes: Because pitching is mostly just its own world, we
spend considerably less time looking at starting pitching here at
In Some Depth; however, because Luebke's case is really a matter of
depth — i.e. because he's moving from the bullpen to the rotation
— it merits attention. The other reason it merits attention is
because he's probably really good. Issues regarding both of these
points were on display Sunday. On the one hand, Luebke only pitched
five innings as he transitions to a legit starting role. On the
other, he recorded 6 K, 2 BB, and just a single hit en route to
allowing zero runs. Luebke had an excellent 9.92 K/9 and 3.46 BB/9
in 39.0 relief innings. He's be exposed to more right-handed
batters as a starter, but he appears to have handled himself well
thus far.
Get a FREE RotoWire 10-day trial (no credit card required) at
href="http://www.rotowire.com/users/ad_jump.asp?id=700">RotoWire.com

.
Article first appeared 6/28/11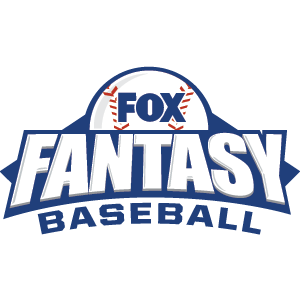 FOX Fantasy Baseball
Join or Create a Free League
Play Now!