Fantasy baseball blog news and notes
I just saw the list of Home Run Derby participants. How's this: I'll take Giancarlo Stanton, and you can have everyone else. He's going to crush them.
Trevor Cahill's mediocre outing last night dropped our streaming starter record to 50-39, and officially puts us in a slump. Tonight's pick is Jon Niese (owned in 35.9 percent of FOXSports.com leagues) against the Phillies, while Wednesday's choice is Baltimore's Chris Tillman (0.1 percent owned), who makes his first start of the season in Seattle. Tillman used to be a big prospect, but he's flopped in a few chances with the O's. However, he's still just 24, and had some solid numbers (3.68 ERA, 1.29 WHIP, 92K/30BB in 89 1/3 IP) at Triple A this season. I'm intrigued.
On to the news:
Reds 1B Joey Votto missed another game Monday due to inflammation in his left knee, according to the Cincinnati Enquirer. Votto and manager Dusty Baker don't seem to think the star first baseman will need a trip to the DL, but the fact that they're even discussing it should make Votto's owners err on the side of caution in daily leagues. Until you know he's in the lineup, keep him on your bench.

Intergalactic superstar Mike Trout was scratched last night due to a bruised right pinkie, but he's expected to return to the lineup tonight. Trout owners can step back from the ledge now.

Rockies OF Dexter Fowler missed Monday's game due to a sore left knee, according to the Denver Post. The injury doesn't sound serious, but Fowler's status for tonight is uncertain.

Glen Perkins got Monday's save for the Twins, but the team's website reports that Matt Capps is slated to return coming out of the All-Star break as long as his rehab goes well.

The Red Sox aren't sure if 3B Will Middlebrooks (hamstring) will go on the DL, according to the Boston Globe. The Sox seem to lead the league in the will-they-or-won't-they DL category this season.

In other Red Sox news, OF Cody Ross' status is TBD for today after he left Monday's game with an ankle injury, and Daisuke Matsuzaka left the same game due to a combo of ineffectiveness and a stiff neck.

Both the St. Louis Post-Dispatch and the Cardinals' website report that 1B Lance Berkman hopes to return to the lineup next Friday without going on a rehab stint. Berkman has missed nearly six weeks due to a knee injury that required surgery, and you should proceed with caution in mixed leagues. When Berkman comes back, the Cards' roster will be crowded, with Carlos Beltran, Allen Craig, Matt Holliday, Jon Jay and Berkman available for four positions. This will be interesting.

In other Cardinals' news, Chris Carpenter had a throwing session postponed yesterday. Stay tuned for an update later this week, and once again, don't count on Carpenter for anything.

Dodgers 3B Juan Uribe left Monday's game with a sprained ankle, according to True Blue LA. We should know more about Uribe's prognosis later today.

The Tigers' website reports that Max Scherzer has been scratched from his Tuesday start due to a hamstring injury. There's no word on when he'll be back on the mound.

Rangers SP Derek Holland threw five scoreless innings in his latest Triple-A rehab start on Monday. Then he gave up five runs (on three homers) in the sixth – ugh. Holland appears healthy, but the Dallas Morning News reports that he'll probably get one more rehab start before returning to Arlington after the All-Star break.

Is anyone else as excited as I am about tonight's Andrew Cashner-Trevor Bauer matchup?

The Houston Chronicle reports that the Astros are taking it easy with 3B Chris Johnson, who hurt his back on Sunday. Johnson was given Monday off, and you shouldn't be surprised if he sits out for another day or two.

The Rockies' website reports that SP Jhoulys Chacin hopes to come off the DL in 2-3 weeks. It's uncertain if Chacin would go into the Rox' four-man rotation, or become one of their "piggyback starters." I bet you didn't plan on having to deal with that phrase when you were drafting your fantasy team this year.

The Cubs' website reports that SP Ryan Dempster is on target to come off the DL next weekend, which should set him up nicely for a trade. In other Cubs' news, 3B Ian Stewart is expected to miss the rest of the season following upcoming wrist surgery.

The Orioles' website reports that 2B Brian Roberts missed Monday's game with a sore groin; it's apparently not serious. Teammate Nick Markakis (wrist) hopes to begin a rehab assignment later this week, with the goal of returning to the O's after the All-Star break.

I'll make my weekly appearance in the FOXSports.com fantasy chat room today at 2 p.m. ET. Make sure to send questions!

The Marlins and Brewers get an early start today, with the first pitch scheduled for 4:10 p.m. ET. Set your lineups accordingly.

The Fourth of July might be a holiday for you, but I'll post a blog entry here, as usual. If I'm getting up at 5:15 a.m. to write something on a national holiday, you'd damned well better get up to read it.
See you back here tomorrow morning.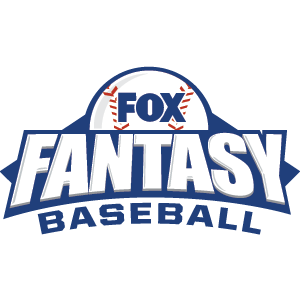 FOX Fantasy Baseball
Join or Create a Free League
Play Now!