Free Agent Frenzy: Time for Bauer Power?
We're almost four weeks into the season. Congratulations if you listened to Free Agent Frenzy in Week 1 and picked up Charlie Blackmon. Condolences if you took our advice a week later and grabbed Kole Calhoun. You win some, you lose some. Let's keep trying to win a few more than we lose.
Here's this season's fourth edition of Free Agent Frenzy. Please note that, as in past seasons, no player will be mentioned in this space more than once in a four-week span, because we don't want to beat you over the head all year long about the same players. Let's get going!
(Note: All stats are through Wednesday.)
Catcher: Josmil Pinto, Twins (owned in 2.2 percent of FOXSports.com leagues)
I know the Twins said early on that Kurt Suzuki would be their primary catcher, but Pinto has received plenty of time at DH, and has four home runs with an .899 OPS. He'll play enough – and hit enough – to be rosterable as a catcher in any league.
Digging deeper: Robinson Chirinos (0.2 percent owned) appears to have grabbed the Rangers' starting catcher role away from J.P. Arencibia (.255 career OBP). Chirinos isn't much of a hitter, but his BA won't kill you, and he'll play enough over the next month to help your AL-only squad.
First base: Adam Dunn, White Sox (owned in 9.8 percent of FOXSports.com leagues)
While Avisail Garcia is on the DL, Dunn should play just about every day when the Sox aren't in an NL park. Dunn has five home runs in 17 games, and there's no reason why he can't go deep another 30 or so times this season. If you're looking for free-agent power, a bad BA shouldn't deter you too much here.
Digging deeper: Marc Krauss (0.1 percent owned) is playing enough to be useful – with 47 at bats in 15 games – and should be able to crank out 15 home runs. Also, as a part-timer, his HUGE whiff rate and bad BA won't kill you. Take a chance, AL-only owners. If he gets demoted in a couple of weeks – hey, at least you tried.
Second base: Omar Infante, Royals (owned in 11 percent of FOXSports.com leagues)
Infante is a Steady Eddie, with a .279 career BA and averages of 11 home runs, 61 runs 52 RBI and 11 stolen bases over the last two seasons. You could do worse if you're still struggling to replace a guy like Jurickson Profar.
Digging deeper: The Marlins are using 24-year Derek Dietrich (0.7 percent owned) as a platoon partner for Jeff Baker, and Dietrich has responded with three home runs, a .442 OBP and a 1.070 OPS in 44 plate appearances. Yeah, yeah – we always preach about not taking too much stock in small sample sizes. But can't a team as bad as the Fish give a decent prospect like Dietrich a full-time chance?
Third base: Will Middlebrooks, Red Sox (owned in 24.3 percent of FOXSports.com leagues)
Middlebrooks is due to come off the DL on Friday after suffering a calf injury during the season's first week. Twenty homers are coming – write it down.
Digging deeper: Juan Francisco (0.3 percent owned) has started to get regular playing time in Toronto due to the absence of regular DH Adam Lind (back). While Lind is out, Francisco should be able to hit a few home runs while striking out a LOT – but who cares about the whiffs over the short term? Francisco has 1B/3B eligibility.
Shortstop: Chris Owings, Diamondbacks (owned in 5.7 percent of FOXSports.com leagues)
Owings batted .330 with 12 home runs and 20 stolen bases at Triple A last season … in the Pacific Coast League, where everyone bats .330 with a bunch of home runs. Still Owings has enough speed to swipe 20 or so bases, and might hit a handful of homers. You should still be able to get him in some deeper mixed formats.
Digging deeper: Rumblings out of Minnesota suggest that Eduardo Nunez (0.2 percent owned) will come up from the minors soon and get a chance to supplant Pedro Florimon as the Twins' starting shortstop. Before Ron Gardenhire has a heart attack upon seeing up-close what an atrocious fielder Nunez is, Nunez might hit a bit and steal a base per week. Need a little speculative help, AL-only owners?
Outfield: Michael Morse, Giants (owned in 28.8 percent of FOXSports.com leagues)
Morse doesn't have any trouble hitting for power – he has issues staying healthy. If he can remain in the lineup, he could hit 25-30 homers. Also, he has a .281 career batting average, so he's not a category killer like, say, Chris Carter. Take a chance on Morse if you need some pop to replace a missing piece (e.g., Mark Trumbo).
Digging deeper: The Twins acquired Sam Fuld (0.1 percent owned) this week, and had him in the lineup on both Wednesday and Thursday. Beggars can't be choosers, especially when their outfields are as bad/depleted as the Twins'. Fuld isn't much of a hitter, but he has a little speed, and could help AL-only squads a bit until Josh Willingham and/or Oswaldo Arcia return from the DL.
Starting pitcher: Jason Hammel, Cubs (owned in 27.2 percent of FOXSports.com leagues)
Does anyone remember the beginning of 2013, when I had Hammel tabbed as a big breakout candidate, and he posted a 4.97 ERA for the Orioles? No? Good.
Hammel has been pretty good so far this season, with a 1.63 ERA and 20 strikeouts against five walks in 27 2/3 innings over four starts. He won't stay this good, but could post a sub-4.00 ERA.
Digging deeper: Post-hype sleeper alert! Trevor Bauer (0.2 percent owned) was called up by the Indians for an April 9 emergency start, allowing one earned run in six innings while striking out eight. After that, Bauer was sent to Triple A, but he could be back soon thanks to the dismal Aprils from rotation incumbents Carlos Carrasco and Danny Salazar.
Bauer was one of Baseball America's top 15 prospects entering both the 2012 and 2013 seasons, but his star dimmed dramatically last year due to control issues, as he walked 89 batters in 138 1/3 innings across Triple A and the majors. Things have improved on that front so far this season, as Bauer has 29 strikeouts against eight walks in 24 2/3 innings over four starts. There's some real upside here, and Bauer might still be available in AL-only leagues. Can you stash him on your bench?
Relief pitcher: Kyle Farnsworth, Mets (owned in 8 percent of FOXSports.com leagues)
Two weeks ago in this space we told you to pick up Jose Valverde, who promptly had a few bad games and lost his job. When you play the waiver-wire closer game, there are no guarantees, right? Farnsworth is the Mets' bullpen flavor of the week, so grab him and hope for a few saves before he gets replaced by Carlos Torres, or Vic Black, or Jeurys Familia, or Daisuke Matsuzaka (who converted his first save on 4/24) …
Digging deeper: If you haven't heard, Angels' closer Ernesto Frieri has a 9.35 ERA so far. Mike Scioscia said Wednesday that he's sticking with Frieri, but he won't for long if things don't improve. Joe Smith (0.4 percent owned), who has a 2.99 career ERA and induces lots of ground balls, is the speculative add if you'd like to bet against Frieri.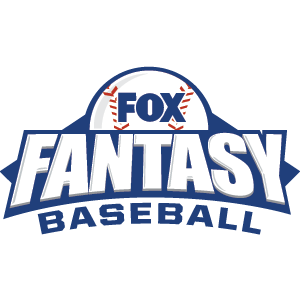 FOX Fantasy Baseball
Join or Create a Free League
Play Now!