Bryan LaHair should be on your roster
Welcome to the latest edition of "Free Agent Frenzy," which will try to steer you in the right direction when trying to fill roster spots.
Note: Ownership percentages below are from FOXSports.com leagues. We'll try to stick to the general rule that no player will appear twice in Free Agent Frenzy during a four-week period.
Catcher
Standard Leagues: Devin Mesoraco (3.7 percent owned) is in a platoon with Ryan Hanigan, but he's got plenty of power. After hitting 23 minor-league homers in 2010, and slugging 17 more between the minors and majors in 2011, Mesoraco could post a dozen more in part-time duty this season (he hit his first homer of the season on Friday). He might hit more homers if he plays more, but he could also hurt your batting average that way. Mesoraco's platoon could actually work to your advantage, as long as you're not expecting too much power.
Deep Leagues: Rod Barajas (0.9 percent owned) is off to a miserable start – he has a .374 OPS – which is why he's so lightly owned. However, he's averaged 17 home runs over the last three seasons. If you're really scrambling, Barajas should offer some backup backstop power.
First Base
Standard Leagues: Bryan LaHair (23.1 percent owned) qualifies at both first base and in the outfield. Many people think it's only a matter of time before LaHair loses his job to prospect Anthony Rizzo, but LaHair's scorching-hot bat would like to refute that sentiment. Through 22 games, LaHair is batting .382 with four homers, 12 RBI, 10 runs scored and a 1.197 OPS. The guy can hit, and as he's been a very popular pickup over the last few days, act fast if you still want to get him.
Deep Leagues: Xavier Nady (0.3 percent owned) has been the less busy half of a platoon with Roger Bernadina in left field for the Nats during Mike Morse's absence, and he still should get some at bats with Bryce Harper in town. Nady isn't the hitter he used to be, but he does still have a little pop in his bat, and qualifies in the outfield as well. Check his availability in NL-only leagues, where he might provide a couple of homers over the next month. Yes, this one might be a reach based on Nady's last two seasons. Call it a hunch.
Second Base
Standard Leagues: Chris Nelson (0.7 percent owned) is getting semi-regular at bats at third base for the Rockies, but he has more value for you at second, where he also qualifies. Nelson is off to a slow start, but in 2010-11, he batted .321 with 23 homers in 608 at bats in Triple-A Colorado Springs. Altitude is Nelson's friend – it's every hitter's, really – and he should rebound to become a reasonably productive middle infielder in deeper mixed formats. Until stud prospect Nolan Arenado gets promoted, anyway.
Deep Leagues: Tyler Greene (0.4 percent owned) is part of a Cardinals' second-base committee that includes Daniel Descalso and Skip Schumaker. Aside from being the only non-alliterative member of the group, Greene might actually have some fantasy relevance after hitting 14 homers and 19 stolen bases in 66 Triple-A games last season. The Cardinals have given Greene chances in the past, and they haven't worked out. But since he's got a better stick than his two playing-time rivals, he's worth a shot in NL-only leagues. Greene qualifies at shortstop as well.
Third Base
Standard Leagues: Ty Wigginton (12.1 percent owned) qualifies at first base, third base and outfield in most formats, making him a helpful player to own in daily lineup formats. He'll be in danger of losing playing time when Ryan Howard returns in June, but every year Wiggy seems to be in a similar situation, and he always ends up with double-digit home runs in 400-plus at bats. So far, he's batting .309 with a couple of homers and an .844 OPS. At third base in mixed leagues, you could do worse.
Deep Leagues: Brandon Inge (0.5 percent owned) is reportedly about to sign with the A's. Inge can provide some power with a horrible batting average (.234 career), but since he's played six games at second base so far this season, his versatility makes him interesting. He's the kind of guy who might pop 10 home runs even in part-time duty. AL-only owners in need of up-the-middle and/or corner help should check Inge's availability.
Shortstop
Standard Leagues: Alex Gonzalez (14.1 percent owned) doesn't help much on the BA front (.247 career), but he hit 38 home runs in 2010-11, and has four already this season. That ranks him second among all shortstops over the span, and makes him useful if you need a fantasy fill-in.
Deep Leagues: Trevor Plouffe (0.1 percent owned) hit 23 home runs between Triple A and the majors last season, and anytime a shortstop shows that kind of power, you should pay attention. He's been getting time at second base and in the outfield this year, and his added SS eligibility makes him a helpful moving part in daily leagues. I could see rostering Plouffe in deep mixed leagues if he starts getting a little more playing time – he's been playing right field a bit more often lately.
Outfield
Standard Leagues: Are you ready to commit to Colby Rasmus (7.5 percent owned). Judging by his ownership level, most of you aren't. If you need to pick up a free agent, Rasmus is worth a shot after hitting three homers in April. He did hit 23 home runs and steal 12 bases in 2010, in case you forgot. That's not so long ago.
Also, you probably heard that rookies Bryce Harper (49.7 percent owned) and Mike Trout (19.2 percent owned) got called up over the weekend. Trout is probably worth your time in mixed leagues, but I don't feel the same way about the 19-year-old Harper, who hasn't hit much in brief stints at Double A and Triple A. Harper could be great someday, but I wouldn't cut anyone good for him in a standard mixed league now.
Deep Leagues: Need speed? Carlos Gomez (1.7 percent owned) and Tony Campana (1.5 percent owned) can help. Both are platooning, but Gomez has five steals so far for the Brewers, and Campana has swiped six in just a week's worth of games for the Cubbies. You shouldn't use high fantasy draft picks on one-trick speed ponies, because you can always find guys like Gomez and Campana in the free-agent pool.
P.S. Gomez usually faces lefties, with Nyjer Morgan playing against righties, but he got a start Saturday against a righthander. Hmm …
Starting Pitcher
Standard Leagues: Bud Norris' (11.8 percent owned) above-average K rate makes him interesting, and his control is showing improvement over last season. If he maintains his current levels on both fronts and stops his early-season gopheritis, he could improve on his 3.77 ERA from 2011. I'm a Norris owner, and I'm not too worried about his slow start (5.84 ERA).
Deep Leagues: Rookie Drew Smyly (6.5 percent owned) has thrown only 69 1/3 innings above A ball, and some luck has factored into his hot start, so let's not get too excited. However, he does have a 1.23 ERA through four starts for the Tigers, with a pretty good K/BB ratio (22/8 in 22 IP). Smyly is probably gone in AL-only leagues, but might be worth a flier in deep mixed leagues as well. He won't keep pitching like this, but that's OK.
Relief Pitcher
Standard Leagues: Brett Myers (16.8 percent owned) might be getting ignored because he technically hasn't yet qualified as a reliever in FOXSports.com formats. If he's getting lost among the starters, hunt him down and grab him. Don't worry about the Astros' potential to be terrible, because bad teams win close games, and their closers save plenty. Myers has pitched well so far, with four saves and a 1.59 ERA in a handful of innings.
Meanwhile, Matt Thornton (5.5 percent owned) got the White Sox' save on Sunday, but Robin Ventura said after the game that Hector Santiago is still his closer. Also, Kenley Jansen (29 percent owned) got a couple of saves over the weekend for the Dodgers, but manager Don Mattingly said Sunday that Javy Guerra is still the team's closer. Consider these situations volatile, with Thornton and Jansen still speculative adds as opposed to sure things.
Deep Leagues: Bobby Parnell (0.7 percent owned) flopped when the Mets gave him a closer audition last year. Parnell is now in a setup role behind Frank Francisco and Jon Rauch, and he's pitching well, with 15 strikeouts against two walks and a 3.48 ERA in 10 1/3 innings. Parnell could rack up the Ks as a non-closing reliever for much of the season, and if the non-contending Mets make some deals near the deadline, who knows what'll happen with their ninth-inning situation in August and September?
See you here next week!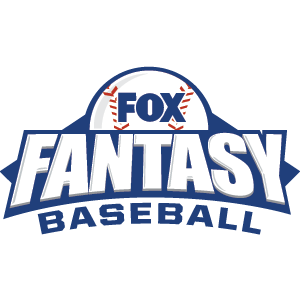 FOX Fantasy Baseball
Join or Create a Free League
Play Now!