Fantasy Baseball Team Preview: Kansas City Royals
The Royals made a run at the Indians for a spot in the play-in playoff (see: playoff, play-in) game, but ran out of gas in September. What I find remarkable is the discrepancy between their 2013 hitting and pitching. Kansas City finished with 648 runs scored last season – nearly 100 fewer than the Tribe and nearly 150 fewer than the Tigers. However, their AL-Best 3.45 team ERA actually improved in the second half of the season – 2.97 after the All-Star break. The only team in the AL to achieve a second-half sub-3.00 ERA.
With a few offseason additions to their lineup and if the pitching remains among the league's best – and that's a big IF (see: Guthrie and Chen) – the Royals will challenge the Indians and Tigers for the division crown.
Key additions: Norichika Aoki and Omar Infante
Key losses: Ervin Santana
1. Norichika Aoki RF
2. Omar Infante 2B
3. Eric Hosmer 1B
4. Billy Butler DH
5. Alex Gordon LF
6. Salvador Perez C
7. Mike Moustakas 3B
8. Lorenzo Cain CF
9. Alcides Escobar SS
Buried behind Ryan Braun's PED headlines over the last two seasons was the consistent play of Aoki in Milwaukee. He's going to hit for average and get on base over one-third of the time with the ability to steal 25-30 bags. What's not to like?
By signing Aoki, it allows Alex Gordon to kiss the leadoff spot goodbye, which is probably for the best. Slated to hit fifth after Hosmer and Butler, opens the door for uber-RBI production from the 30-year-old left fielder.
Bold Prediction: Watch Gordon hit .290 with a career-high 25 homers and career-high 100 RBI this season.
TEASE: To learn which food Gordon hasn't had since high school, listen to the FOX Sports Team Report podcast below.
If the sabermetric community needed a 2013 poster child for embracing advanced stats, Alcides Escobar would be a great candidate. In 2012, Escobar hit .293 or nearly 40 points higher than his career average. That same season, the speedy shortstop posted a .344 BABIP, which was 51 points higher than his career norm. In other words, most of his 2012 statistical success was lucky! Last season, Escobar hit .234 with a .264 BABIP. The only fantasy guarantee I feel comfortable supporting is if Escobar stays healthy, he will steal 25-30 bases in 2014.
1. James Shields
2. Jeremy Guthrie
3. Jason Vargas
4. Bruce Chen
5. Yordano Ventura / Danny Duffy
CL: Greg Holland
Pop quiz: who led the Royals in wins last season? It wasn't James Shields. It was Jeremy Guthrie with 15. Despite this, the only two Royals' pitchers I trust are Shields and closer Greg Holland.
With that said, depending how spring training plays out, KC has an intriguing option at the back-end of their rotation …
Yordano Ventura (SP)
The organization's No. 2 prospect sipped on a cup of coffee during last season's divisional playoff race. During which, one of his fastballs was clocked at over 102 MPH. He finished 8-6 in the minors last year (AA + AAA) with a K/9 rate of over 10.
One area that may delay his start in the big leagues is his average innings per outing. Right now, he's conditioned for five innings. That doesn't really help the Royals' bullpen in the long run.
Kyle Zimmer (SP)
The top prospect in the organization was shut down this winter after experiencing bicep tendonitis. He just started throwing again recently. Zimmer spent most of his time at Single-A last season, but finished with a minor league K/9 rate over 12 and an adjusted ERA of around 3.00 last season.
Adalberto Mondesi (OF)
He's only 18 years old and has played two seasons in the minors. Hit .261 with 25 SB in the Sally League last season.
Jorge Bonifacio (OF)
Royals' scouts name him as the best hitter in the pipeline. Will play his first full season at Double-A this year.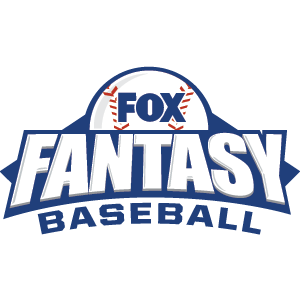 FOX Fantasy Baseball
Join or Create a Free League
Play Now!