Fantasy Baseball Studs and Duds of Week 2 in 2014
It's difficult to find a groove when games are getting postponed due to rain and snow. All of the "duds" on this list are playing in cold-weather cities, while a majority of the "studs" are in warmer climates. However, these guys are pros and should be able to power through. Right? I'm looking at you, Miggy.
Studs:
How hot of a hitter was Upton last week? Even when you add his 0-4 performance Monday night against the Phillies, Upton still batted .500 for the past seven days. Even though Upton has the fewest ABs this month, other than October, he's hit the most home runs in April.
Gonzo doesn't need seven days for an amazing stat line. In just the last four games, Gonzalez has four homers and 11 RBI. A home run in four-straight games would be enough for this list, but he also delivered 11 RBI (it bears repeating) and four other hits that didn't leave the yard.
Alexander Guerrero may need to take some reps at catcher if Gordon keeps hitting. The Dodgers were debating on whom to put at second base when the season started and it looks like they made the right choice, as of now. In 2013, Gordon played in 38 games. During that time, he stole 10 bases, recorded six RBI, and hit one home run. This season, in just 11 games, Gordon is one SB and one RBI short of those previous numbers.
Until his last game against the Indians on Sunday, Eaton tallied two hits in five-straight games. The man from the Midwest is enjoying his time in Chicago. Eaton has 26 at-bats both on the road and at home, yet at U.S. Cellular Field, he is batting .346 (.308 away from the South Side).
The bullpen may have blown the win for Santana Monday night, but that doesn't take away from his performance. It's hard to believe that Santana didn't have a team until the beginning of the 2014 season. So far, he is averaging 8.5 strikeouts per game with a 0.64 ERA and 0.64 WHIP.
Duds:
Obviously, he can turn this around at any moment. Miggy has the Indians next on the schedule and his feasts on Cleveland pitching. In 111 games, Cabrera is batting .333 with 32 home runs and 102 RBI. Both the homer and RBI totals are the most Miggy has against any team.
It took a while to find the culprit, but we have now learned that Pedey was struggling due to a left wrist injury. His numbers aren't great this year, but hopefully after Pedroia recovers, he'll be back to his "laser show" self.
This has been a rough season for Santana. First, he was shifted to third base to make room for Yan Gomes in the lineup. Now, Santana can't seem to find his bat. Last year, he was amazing in April. Santana hit .389 with five homers and 13 RBI. So, we know that Santana isn't a slow starter. Cleveland is already having issues offensively dating back to the Wildcard game against the Rays. To have Santana struggle now could be detrimental to the Indians season.
Another AL Central team that is having problems is the Royals. Currently, Kansas City is in last place in runs scored and Butler isn't helping. Not only does he only have two hits in the past seven days, but he only has one hit on the road (.056). Alex Gordon is the only Royal to hit a home run this year.
Sure, Bailey had nine punch outs on Monday night against Pirates, but the $100 million man hasn't won in three outings this year. He also has allowed at least four earned runs in each start. That 8.16 ERA will improve, but Bailey's next probable start is against the Cubs, where he owns a 4.48 ERA in 13 starts (7-3 record).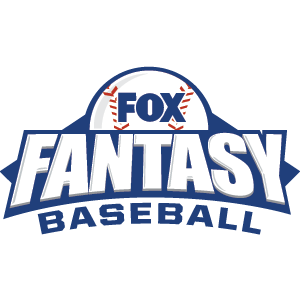 FOX Fantasy Baseball
Join or Create a Free League
Play Now!