Fantasy Baseball Sleepers of 2014: Outfielders
Adam Meyer says…
Josh Hamilton, Angels
Who has two thumbs and is ready for a stellar year from Josh Hamilton? This guy (I'm pointing to myself, if you didn't get that). Here's the simplest explanation for my excitement: In even-numbered years, Hamilton rakes. Since 2008, he has hit over 30 home runs and 100 RBI every other year. Currently, Hamilton has an ADP of 80th overall, and 25th among outfielders.
Kole Calhoun, Angels
With RBI machines like Mike Trout, Albert Pujols, and Josh Hamilton in the Angels' lineup, do you know who could bat leadoff? Kole Calhoun. That shouldn't be a surprise since the better leadoff hitters are patient, have a low strikeout rate, and are fast on the base paths. While in the minors, Calhoun never struck out more than 19 percent of the time. Also, for Salt Lake last year, he managed to record a BABIP of .372. This lefty is successful against southpaws, too. Last season, Calhoun batted .340 against left-handed pitching. However, he only hit .262 when facing righties. Calhoun is being drafted in "flier territory," with the likes of Eric Young and Adam Eaton, with an ADP of 225.
George Springer, Astros
There are plenty of reasons to love George Springer this season for your fantasy team. Here's my favorite one: Springer almost had a 40-40 season last year! That's right, in 135 games of professional baseball (Double-A and Triple-A), he hit 37 home runs and stole 45 bases. In MLB history, the 40-40 club has four members: Jose Canseco, Barry Bonds, Alex Rodriguez, and Alfonso Soriano. The feat is so rare, that it hasn't been done since 2006. Yes, the Astros acquired Dexter Fowler this year to play center field, Springer's main spot, but one would have to think Springer could replace Robbie Grossman or L.J. Hoes at some point. Maybe, even some time at DH.
John Halpin says…
Adam Eaton, White Sox
I've got Eaton as an OF4, which is a bit more generous than most. He's locked in as the White Sox leadoff hitter, so his opportunity has arrived. Last year wasn't so great for Eaton – due at least partly to an elbow injury – but remember his 2012 stats? In 152 games between the minors and majors, he batted .359 with nine home runs, 149 runs scored and 46 stolen bases. Sure, much of that production came in the hitter's paradise of Reno, but The Cell is pretty hitter-friendly as well. If Eaton bumps his walk rate back up to his minor-league levels, he could hit for a good BA with 7-8 homers, steal 30 bases and score 90 or so runs. I'll be owning him wherever I can.
Junior Lake, Cubs
Lake strikes out a whole lot, and doesn't walk much. But, he hit 10 homers and stole 18 bases in 104 games between the minors and majors last season. Those same categories were 10 & 21 in 2012, and 12 & 38 in 2011, and if he goes 12 & 25 this year, he'll be worthy of your fourth outfielder slot in a 12-team mixed league. Lake's current ADP at his position is somewhere in the 70s, so he's a potential bargain. I have him at OF61, and could see him as an endgame pick.
David Murphy, Indians
Why did Murphy bat .220 last season? Bad luck, probably. His strikeout rate was better than in previous seasons, his walk rate was about the same as it was in 2012, his line-drive rate was solid … and his Batting Average on Balls in Play (BABIP) was a ridiculously low .227, the fourth-worst among players with more than 400 at bats. Murphy is a .275 career hitter, and from 2008-12, he averaged 14 homers with 10 stolen bases. That's solid production, and considering that Murphy's current ADP among outfielders is above 100, you'll be able to get him in most deep mixed formats, and as a fourth outfielder in AL-onlies. Murphy isn't spectacular, but he'll be valuable.
(Note: Adam Meyer is a big Indians fan, and since he's been spearheading this sleeper series, I wanted to throw him a bone. With that said, I still like Murphy.)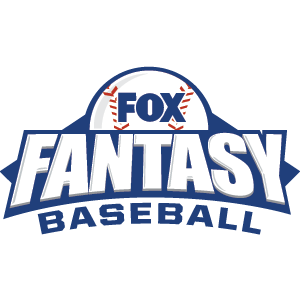 FOX Fantasy Baseball
Join or Create a Free League
Play Now!