Fantasy Baseball Buzz: TJ surgery possible for Corbin
Diamondbacks' No. 1 starter Patrick Corbin has a partial tear in the ulnar collateral ligament of his left elbow, and will find out this week if he needs Tommy John surgery. You can take Corbin off your draftboard at this point, as his season is likely done.
The small silver lining here is that top prospect Archie Bradley now has a chance to open the season in the D-backs' rotation. The 21-year-old Bradley had a 1.97 ERA in 21 Triple-A starts last season, and is viewed as a future ace. Keep an eye on this situation, because if Bradley makes the team, he'll be draftable in deep mixed and NL-only formats.
On to the rest of the news:
Braves' starters Kris Medlen and Brandon Beachy should find out today if they need Tommy John surgeries. Ouch.
Noted surgeon Dr. James Andrews will have long lines at his Alabama office this week, as A's starter Jarrod Parker is scheduled to visit today due to forearm tightness. Parker could also be on the TJ train. Parker's teammate, A.J. Griffin, is seeing a different doctor for a diagnosis of his elbow discomfort, and is expected to be out for all of April, at least.
Rumors are surfacing (and the Tigers are sort of denying) that SS Jose Iglesias could miss most of the season due to shin splints. So much for Iglesias stabilizing the team's defense, huh? While I'd still consider Iglesias in AL-only leagues right now, I wouldn't be happy about it. Possible real-life replacements for Iglesias include Nick Franklin and Stephen Drew.
So, the Cubs are going to give Javier Baez some time at second base this week? Very interesting.
Orioles 3B Manny Machado had a minor setback in his recovery from knee surgery, and while it might keep him out of the Opening Day lineup, it's probably not serious. I think Machado is a better real-life player than fantasy player at this point; he's 3B15 on my board.
Astros manager Bo Porter said Sunday that he would use a closer-by-committee if the season started now. Jesse Crain (offseason biceps surgery) probably won't be ready until around May 1, and could make for an interesting draft-day stash.
Mets SP Jon Niese (elbow discomfort) will have an MRI today. Niese doesn't seem to think the issue is serious, but he'll probably miss his Opening Day start.
Indians OF Michael Bourn left Sunday's game with hamstring tightness. Stay tuned.
Mariners SP Taijuan Walker said he felt great after a 40-pitch bullpen session on Sunday. Walker won't be on the Opening roster, but he's not too far off.
Edinson Volquez appears to have a spot in the Pirates' rotation. Will Volquez be the same guy who can't throw strikes – he has five walks in nine spring innings – or will he experience the same improvement under pitching coach Ray Searage that A.J. Burnett and Francisco Liriano did? I'd take a chance on the latter in deep mixed and NL-only leagues.
The Brewers haven't settled on their leadoff hitter.
Marlins 2B Rafael Furcal (hamstring) might not be ready for Opening Day. This is among the least surprising news reports of the spring.
Angels OF Josh Hamilton (calf) is scheduled to make his Cactus League debut today.
The Yankees are calling Jacoby Ellsbury's calf-related absence "precautionary." No, I don't blame you for worrying, but they're probably telling the truth this time.
See you back here Wednesday morning.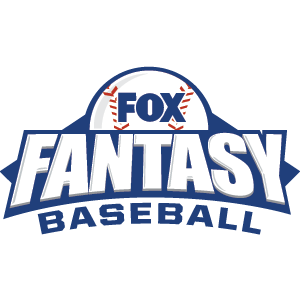 FOX Fantasy Baseball
Join or Create a Free League
Play Now!