Drafts: Select Crawford in first round
Let's examine Average Draft Position (ADP) to evaluate who's being picked far too late or way too soon.
Using ADPs thru March 10 from Mock Draft Central, the draft positions of these players vary widely from my rankings.
Overvalued
Ubaldo Jimenez, SP, Colorado
ADP: 6th at position, 41st overall
Halpin's rank: 14th at position, 69th overall
I was the guy who picked Jimenez to win 20 games last year, so I like him a lot. But he still pitches home games in Coors Field; he's probably going to give up a few more homers this season; his control still isn't so great; and his buddy Mr. BABIP (His .271 BABIP was the 17th luckiest in the majors last year) isn't usually so friendly. Jimenez is very good, but would you rather have him than CC Sabathia or Cliff Lee? Come on.
Ryan Dempster, SP, Chicago Cubs
ADP: 22nd at position, 86th overall
Halpin's rank: 46th at position, 202nd overall
Are Cubs fans the only people participating in early mocks? Dempster is a nice pitcher, and his career high of 208 strikeouts last season gave his fantasy owners plenty of value. But this is a guy who has posted a 3.75 ERA and a 1.31 WHIP over the last two seasons. His ERA is 35th in MLB over that span, and his WHIP is 45th. He's a low-end second starter? Am I missing something?
Ryan Ludwick, OF, San Diego
ADP: 34th at position, 124th overall
Halpin's rank: 53rd at position, 193rd overall
Repeat after me: PETCO Park does not like power hitters. It didn't like Adrian Gonzalez, who hit 90 of his 137 homers from 2007-10 on the road, so why does anyone think it will like Ludwick? Ludwick could put up a 20-homer and 80-RBI season. Unfortunately, those aren't OF3 numbers for standard leaguers.
Daniel Hudson, SP, Arizona
ADP: 34th at position, 130th overall
Halpin's rank: 42nd at position, 188th overall
Hudson was tremendous after being traded to the desert last season, going 7-1 with a 1.69 ERA and a 0.84 WHIP in 11 starts as a D-back. However, his .241 BABIP was very lucky, and he allows a lot of fly balls. This could spell trouble in his homer-friendly park. Hudson is going to be a good starter, but his current draft position is too rich for my blood.
Mike Aviles, 2B, Kansas City
ADP: 13th at position, 156th overall
Halpin's rank: 22nd at position, 272nd overall
Sometimes, I think I underrate Aviles. He has a .298 career batting average in 963 at bats and has a decent power-speed skillset for a middle infielder. Then I look at his horrific walk rate (he only has 42 free passes in those 963 at bats) and think pitchers are going to figure him out. Also, while Aviles is likely to start the season as the team's third baseman, blue-chip prospect Mike Moustakas could force his way to the majors in a couple of months. At that time, if second baseman Chris Getz is hitting well, will Aviles have a guaranteed place to move? Hmm …
Carlos Ruiz, C, Philadelphia
ADP: 13th at position, 202nd overall
Halpin's rank: 21st at position, 243rd overall
Ruiz is a better real player than fantasy player. He walks a lot, throws out a good percentage of runners, and, by most accounts, calls a great game. He's also a career .260 hitter without much power. You can have him as a borderline standard-league starter. I'll pass.
Undervalued
Carl Crawford, OF, Boston
ADP: 4th at position, 17th overall
Halpin's rank: 2nd at position, 5th overall
No matter where Crawford bats in the Red Sox order, he's likely to bat .300, hit 15 homers, steal 40-50 bases, and score 100 runs. If he hits third, 100 RBI are on the table as well. Crawford is money in the bank, and not in small bills. Why are people doubting him?
Jose Bautista, 3B/OF, Toronto
ADP: 13th at position (outfield), 48th overall
Halpin's rank: 10th at position, 32nd overall
Bautista won't hit 54 home runs again, at least I don't think he will. But 35 sounds about right. His batting average improvement last season (.260 in 2010, .234 before that) appears real, and his .233 BABIP suggests that he was unlucky if anything. I'm in, but I'd rather have Bautista at third base, where he's fifth on my draft board.
Ian Kinsler, 2B, Texas
ADP: 7th at position, 57th overall
Halpin's rank: 4th at position, 34th overall
Kinsler has trouble staying healthy, and his 2010 was a big disappointment to people who picked him in the first or second round. However, his homer-to-fly-ball rate seemed flukishly low last season, Taking only a modest bet on him playing 145 games should result in a nice payoff for fantasy owners. He'll go 20-20 with 100 runs scored if he stays on the field.
Mark Reynolds, 3B, Baltimore
ADP: 11th at position (outfield), 129th overall
Halpin's rank: 8th at position, 93rd overall
Let's say your team gets 5,000 at bats over the course of a season, which is low in standard leagues. Let's also assume that Reynolds will bat .242 (his career average) instead of last year's .198. The batting average difference between Reynolds and a .290-hitting Michael Young is about 25 hits, which is the difference between your fantasy team batting .280 and .285. That's significant, but if Reynolds hits 35 homers, aren't he and Young (for example) pretty close? If you start your draft with some high-average hitters, Reynolds will be a nice fit for you. He'll steal some bases, too.
Ian Desmond, SS, Washington
ADP: 13th at position (outfield), 165th overall
Halpin's rank: 10th at position, 137th overall
Desmond isn't too far below where he should be, but I'm having a hard time with the idea that Starlin Castro and Asdrubal Cabrera are going ahead of him. Desmond had 10 homers and 17 stolen bases in his first full big-league season, and his minor-league performance suggests that more could be coming.
Josh Beckett, SP, Boston
ADP: 47th at position (outfield), 175th overall
Halpin's rank: 31st at position, 145th overall
Beckett battled back issues last season, and his 5.78 ERA was awful. However, his strikeout rate was close to normal; his control was OK; and the luck stats (BABIP, strand rate and homer-to-fly-ball ratio) indicate that the baseball gods didn't do him any favors. Beckett's numbers will always be affected by Fenway Park, but he's a nice bounceback candidate this year.
Brian Matusz, SP, Baltimore
ADP: 63rd at position, 216th overall
Halpin's rank: 41st at position, 185th overall
I love Matusz. The book on him is that he has pretty good stuff, and most reports come with a "knows how to pitch" comment as well. He was terrific down the stretch last season, allowing three or more runs just twice in 11 starts after August 1. At age 24, Matusz probably isn't ready to become a star just yet, but he should take a step forward in 2011. As your fourth starter in a standard league, he'll be pretty good.
Note: When evaluating starting pitchers, Mock Draft Central's overall ADPs will be very different from my rankings since many owners draft pitchers (both starters and closers) before I would. For that reason, I use positional and overall ADPs for all players in an effort to provide better context.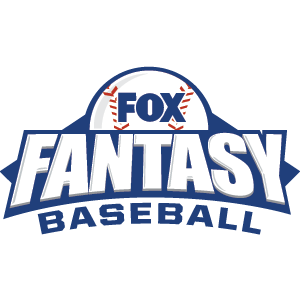 FOX Fantasy Baseball
Join or Create a Free League
Play Now!