Fantasy Baseball 2014 Team Previews: Miami Marlins
If Giancarlo Stanton and Jose Fernandez weren't on this team, it would look a lot like Lou Brown's squad from Major League. Without the eventual division title, anyway.
Key additions: C Jarrod Saltalamacchia, 2B/SS Rafael Furcal, 1B/OF Garrett Jones, 1B Casey McGehee, RP Carter Capps
Key losses: 1B Logan Morrison, OF Justin Ruggiano
Projected Lineup
1. Rafael Furcal 2B
2. Christian Yelich LF
3. Giancarlo Stanton RF
4. Garrett Jones 1B
5. Jarrod Saltalamacchia C
6. Marcell Ozuna CF
7. Casey McGehee 3B
8. Adeiny Hechavarria SS
Furcal is 36, and didn't play last season due to Tommy John surgery. In 2012, he wasn't very good, batting .264 with 12 steals in 121 games. He might be decent in NL-only formats, but that's all … Yelich could hit 10 homers and steal 20 bases, so consider him as an OF5 in 12-team mixed leagues … As of March 5, I've got Stanton at 24th overall, but his home park is doing nothing for my 50-homer predictions. He should be much better than he was last season, and 35-40 homers are possible even though he plays half his games in a cavernous ballpark. God, I wish he'd get traded to Boston … Jones has averaged 20 homers over the last four seasons, and even though he can't hit lefties, he can be useful in deeper formats … Salty is ranked among my top 15 catchers, but that's more about the shaky guys behind him than it is about faith in his ability to bat .273 again. .230 is always a possibility with all those strikeouts … Ozuna's defense will probably keep him in the lineup, and while he could be good someday that day is probably not now for 12-team mixed owners … This team is really going to play McGehee every day? Good grief. Regular playing time will make him useful in NL-only formats … Hechavarria might steal a dozen bases, so that's good. Nothing else about him is for fantasy purposes.
Projected Rotation
1. Jose Fernandez
2. Jacob Turner
3. Nathan Eovaldi
4. Henderson Alvarez
5. Tom Koehler
CL: Steve Cishek
I wanted to rank Fernandez second among starters because I love him so much, but he's ninth because of his brief track record. PleasePleasePleasePleasePlease don't let this guy get hurt … Remember when Turner was a highly-touted early draft pick? Do yourself a favor before considering him: Check his minor-league record for an ability to miss bats at any level … Eovaldi throws gas, and he's reportedly working on a changeup. There's deep-league sleeper potential here … Alvarez had a 3.59 ERA in 17 starts last season, but his terrible K rate and high line-drive rate make that number look fluky. The ground balls are nice, and you can consider him in deep mixed formats. The ballpark will help him look better … Someone is going to replace Koehler before midseason, right?
Cishek was pretty good last season, whiffing 74 batters in 69 2/3 innings and inducing tons of ground balls on his way to 34 saves. The Marlins would be smart to deal Cishek before the deadline, and that's the main reason why he's outside my top 15 closers … I prefer former Mariner Carter Capps to A.J. Ramos as a backup to Cishek, but that could change as the season progresses.
Sleeper: Jones, who isn't capable of a real breakout, but could hit 25 homers. Watch out for Eovaldi in the early going, too. He won't get drafted in most 12-team mixed leagues, but as soon as you see signs of improvement over last season – particularly with the strikeouts – look to snap him up from the free-agent pool.
Top Prospects
Andrew Heaney, SP – Heaney dominated at A ball and was pretty good in Double A, but totaled just 95 innings due to a lat strain. If he has a good first half, the Marlins will bring him to Miami. He should be a good one someday.
Jake Marisnick, OF – Marisnick hit 13 homers with 14 steals in 107 games between Double A and the majors last season, and could be the Marlins' center fielder of the very near future if Ozuna doesn't produce.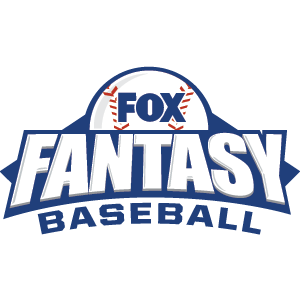 FOX Fantasy Baseball
Join or Create a Free League
Play Now!